Honda e:Ny1 electric lease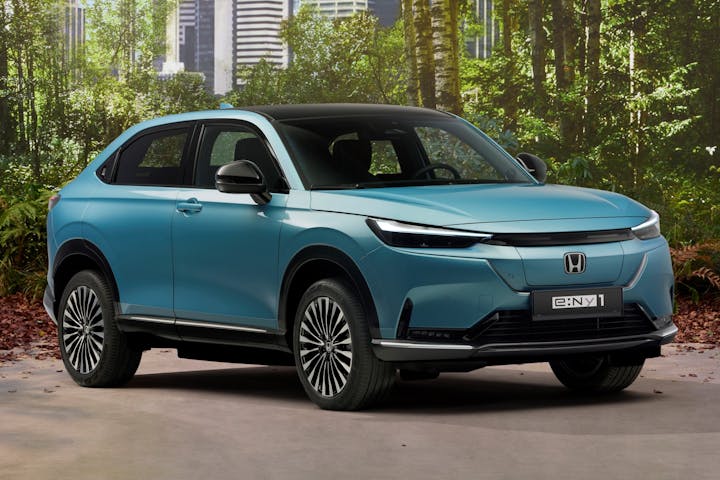 Honda's second foray into the pure EV world and unlike the Honda E city car, the e:Ny1 is sure to have a more mass market appeal.
We currently do not have any deals available for the Honda e:Ny1. To discuss alternative EVs call us on: 01628 899727. Monday to Friday 08:30am to 5:30pm.
Sign up to our mailing list and we will send you details of our great electric vehicle leasing deals.
Subscribe
We can't mention the new 100% electric Honda SUV without commenting on the name. A cross between a district of New York and a Star Wars 'droid it remains to be seen whether it puts people off what is such a precise and well engineered SUV.
So what do we know about the Honda e:Ny1 so far?
From a design perspective, Honda has confirmed that this model is the first to carry specific EV design cues, such as new Honda text on the vehicle's rear and white accent and detailing too - ensuring there's a demarcation between the Japanese carmaker's ICE vehicles and it's BEV range.
At the heart of the model is a new 150kW electric motor coupled to a 68.8kWh battery pack. Given the proportions of the compact SUV and the size of the battery we're currently estimating a real world driving range in the region of 210 miles. Placing it above the likes of the Peugeot E-2008 and DS 3 E-Tense but behind the Hyundai Kona and Kia Niro EV in the real world range stakes.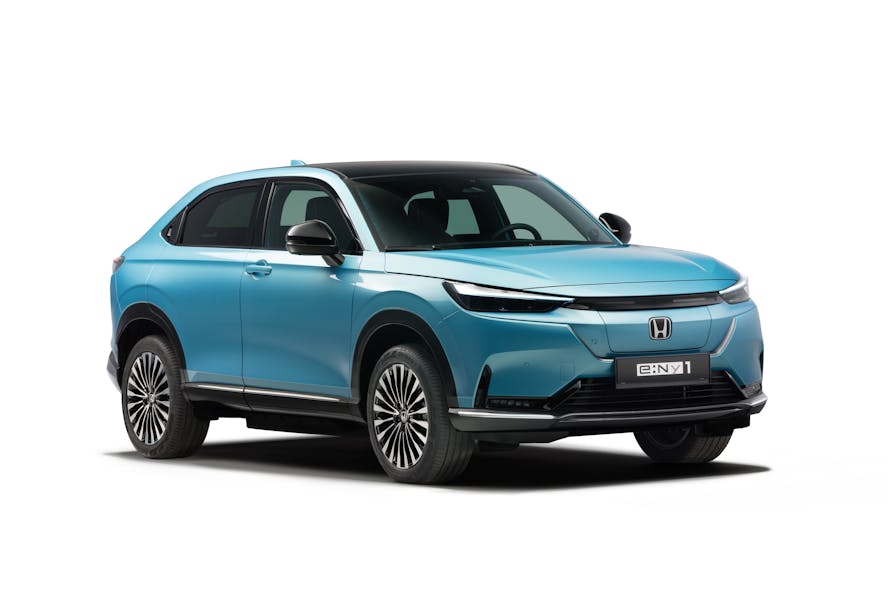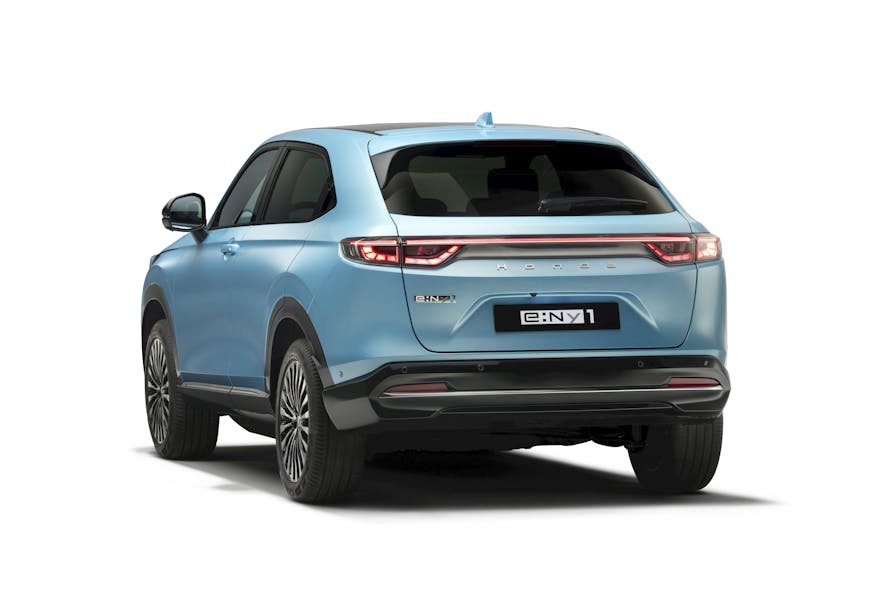 Built on new architecture
Another notable point to the Honda e:Ny1 is it is the first model to be built on the OEM's new e:N Architecture F. There's three significant elements of this new platform which Honda have spoken about:
Underfloor aerodynamics to help the vehicle slip through the air with less resistance
Lower centre of gravity, helped by the lithium-ion battery packs stored under the floor
Highly rigid body structure which Honda says will help provide a more engaging and enjoyable driving experience
Launch dates, Honda e:Ny1 lease pricing and specifications are expected later in 2023.
Make sure you join the DriveElectric mailing list to stay up to date with all the latest EV news.