Polestar Polestar 4 electric lease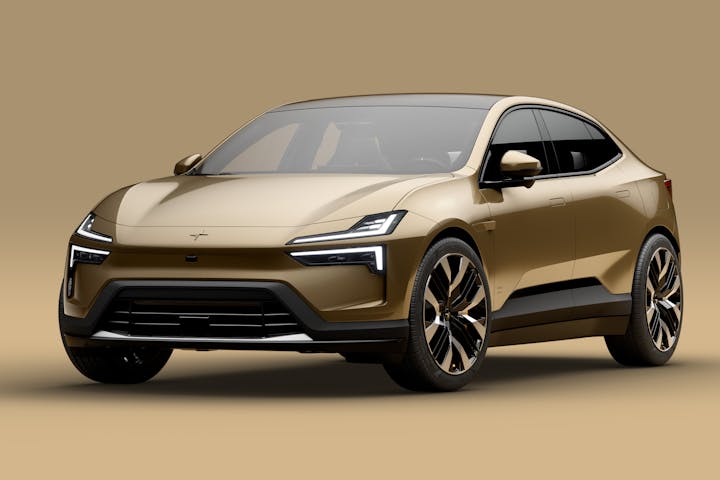 Yet another sleek minimalist EV from perhaps the coolest EV brand there is - here's the Polestar 4.
We currently do not have any deals available for the Polestar Polestar 4. To discuss alternative EVs call us on: 01628 899727. Monday to Friday 08:30am to 5:30pm.
Sign up to our mailing list and we will send you details of our great electric vehicle leasing deals.
Subscribe
Slotting alongside the Polestar3 in the Swedish EV maker's expanding line-up will be the Polestar4, a high performance SUV coupe - think a sleeker (and pricier) Jaguar I-Pace and you're not a million miles away... It's set to launch in the UK by the middle of 2024 and we're pretty sure it'll be another big hit for the brand.
As with other Polestar models, there's plenty of hot performance baked into the Polestar4, with 0-62mph sprints in just 3.8 seconds and the most powerful version able to develop 400kW.
Both long range versions will come with a hefty 102kWh battery pack which will be good for around 350 miles of driving between charges. A heat pump comes as standard across the range, as does V2L technology. This means the Polestar4 can be used to power another electrical device.