Vauxhall Astra Electric gains new lower-priced entry model
There are lots of wild electric car concepts but the typical UK car buyer wants a family car that offers good value; the Vauxhall Astra ticks that box, and for the first time, there's an all-electric Astra, now with a new lower-priced entry model.
The Vauxhall Astra Electric has a 54kWh battery which delivers a WLTP combined driving range of 258 miles. A 115kW (156hp) electric motor produces 270Nm of torque, resulting in an acceleration time from 0-62mph in 9.2 seconds. There are three driving modes: Eco, Normal, and Sport.
The Astra Electric has a DC rapid charging rate of up to 100kW, enabling a 10% to 80% charge in just 30 minutes. AC charging can be carried out at up to 11kW when a full charge from empty can be achieved in 5 hours 45 minutes. A 7kW home wallbox can provide a 0-100% charge in 8 hours.
Using the MyVauxhall app, drivers can specify delayed charging to take advantage of lower electricity tariffs during off-peak hours, when the grid also typically has a higher mix of renewable energy. The delayed charging can also be activated through a push button in the charging flap.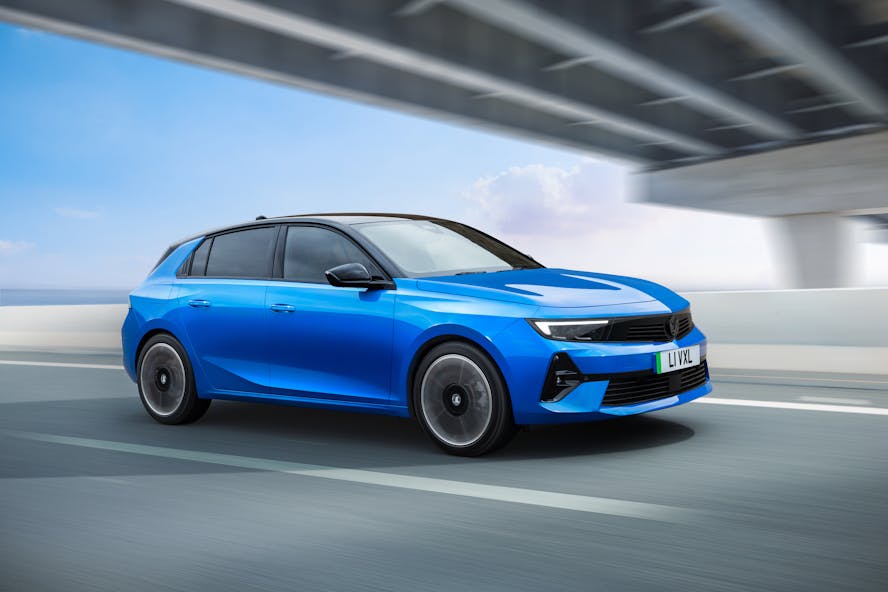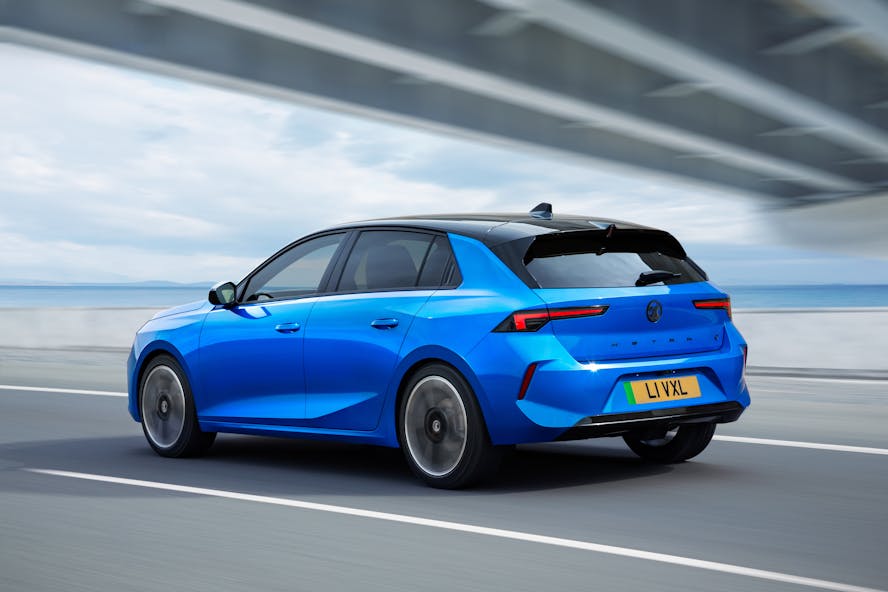 The Astra Electric has been available to date in two trim lines, GS and Ultimate, with prices starting from £39,995. Ultimate variants upgrade the LED headlights to IntelliLux Pixel Matrix LED units that are claimed to provide the best lighting in the sector thanks to 168 individual LED lights. Ultimate models also feature an Intelli-HUD head-up display, in addition to a 10-inch digital instrument cluster and a 10-inch central display (although the climate controls can still be adjusted using physical controls). All Astra Electric models have a heated steering wheel.
In addition to the GS and Ultimate trim levels, Vauxhall has now announced the introduction of a new 'Design' entry-level version, bringing the price down to £37,795. Unlike some entry-level electric cars, the Astra Electric Design still has satnav, along with 18-inch bi-colour alloy wheels, rear parking sensors, keyless start and automatic lights and wipers.
The Astra Electric will be joined by the Astra Electric Sports Tourer later in 2023, meaning that Vauxhall will have a choice of six fully electric models across its passenger car range, in addition to already offering a fully electric Light Commercial Vehicle (LCV) line-up. By 2028, Vauxhall will be an electric-only manufacturer, seven years ahead of UK Government targets.
Our electric car lease special offers
£2,524.26 Initial rental (ex. VAT)
£3,029.11 Initial rental (inc. VAT)
48 Month term
5000 Annual mileage
Subject to status and conditions + arrangement fee
£280.

47
Business contract hire per month (ex. VAT)
£336.

57
Personal contract hire per month (inc. VAT)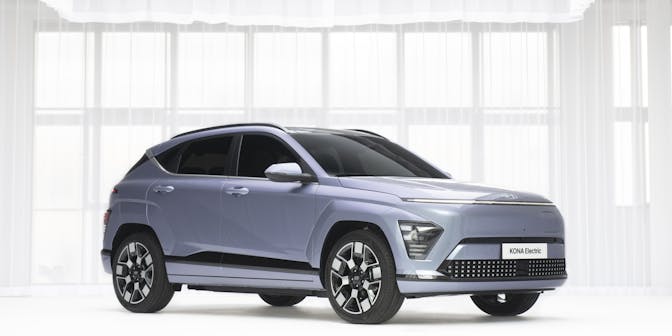 £2,067.67 Initial rental (ex. VAT)
£2,481.20 Initial rental (inc. VAT)
48 Month term
5000 Annual mileage
Subject to status and conditions + arrangement fee
£229.

74
Business contract hire per month (ex. VAT)
£275.

69
Personal contract hire per month (inc. VAT)
£2,676.21 Initial rental (ex. VAT)
£3,211.46 Initial rental (inc. VAT)
48 Month term
5000 Annual mileage
Subject to status and conditions + arrangement fee
£297.

36
Business contract hire per month (ex. VAT)
£356.

83
Personal contract hire per month (inc. VAT)