Jeep Avenger brings all-electric power to the B-SUV segment
It's here. Jeep reveals their first-ever fully electric SUV, the Jeep Avenger.
The Jeep Avenger is a new all-electric entry in the B-SUV segment. Jeep has been talking a lot about the Avenger's off-road capabilities, but the SUV launched at the 2022 Paris Motor Show is front-wheel drive only, not four-wheel drive.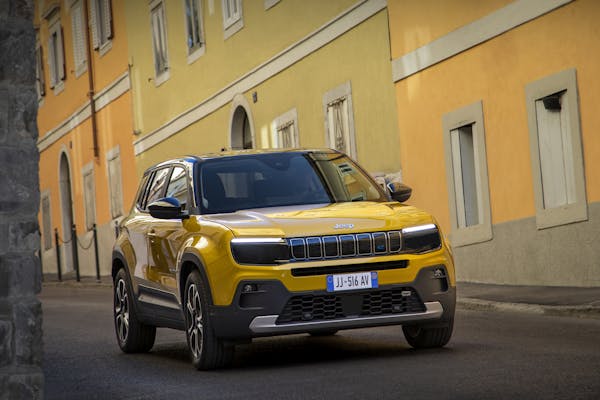 However as if in response to the reaction from hardcore Jeep enthusiasts, a four-wheel drive Avenger concept was announced at the end of the Paris press briefing.
The Avenger that's going on sale will feature a new generation 400 volt electric powertrain with a new electric motor and a new battery from Stellantis, which is a 54 kWh unit, delivering 248 miles of range based on the WLTP cycle. The electric motor generates 156 hp and 260 Nm of torque.
Even though the launch model is only front-wheel drive, the Avenger features Selec-Terrain which offers six modes: Normal, Eco, Sport, Snow, Mud, and Sand. There's also Hill Descent Control, 18-inch wheels and 200 mm of ground clearance, as well as 20° approach, 20° breakover and 32° departure angles.
The battery is protected by underbody skid plates for off-road driving, and there's also cladding around the entire exterior of the vehicle, as well as encased protected headlamps.
The Avenger, which Jeep says is "developed with the specific needs of European customers in mind", is only 4.08 metres long and so it will sit below the Jeep Renegade (available in 4xe guise with a plug-in hybrid powertrain), which measures 4.24 metres in length.
The B-SUV segment is the second biggest European segment in terms of volume and it's growing rapidly. The B-SUV segment is expected to reach an annual total of 2.2 million sales in 2023, accounting for one in five vehicles sold in Europe.
The Jeep Avenger arrives in showrooms early next year, with UK customers being able to place reservations from January 2023.
£3,777.59 Initial rental (ex. VAT)
£4,533.11 Initial rental (inc. VAT)
48 Month term
5000 Annual mileage
Subject to status and conditions + arrangement fee
From
£419.

73
per month (ex. VAT)
From
£503.

68
per month (inc. VAT)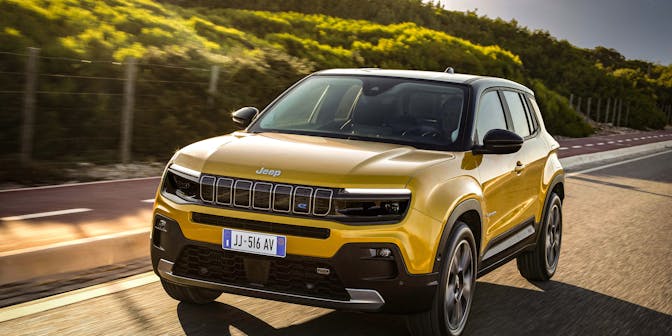 Take a look at some of our electric car lease special offers...
£2,713.18 Initial rental (ex. VAT)
£3,255.81 Initial rental (inc. VAT)
48 Month term
5000 Annual mileage
Subject to status and conditions + arrangement fee
£301.

46
Business contract hire per month (ex. VAT)
£361.

76
Personal contract hire per month (inc. VAT)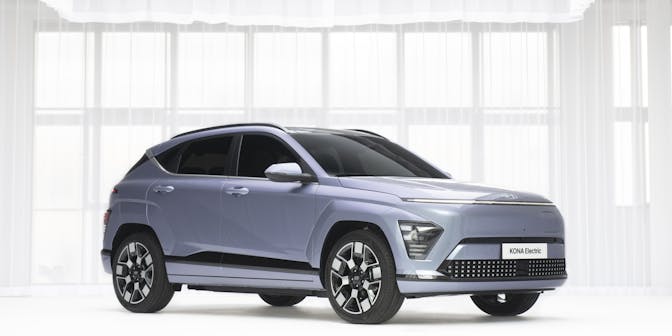 £2,067.67 Initial rental (ex. VAT)
£2,481.20 Initial rental (inc. VAT)
48 Month term
5000 Annual mileage
Subject to status and conditions + arrangement fee
£229.

74
Business contract hire per month (ex. VAT)
£275.

69
Personal contract hire per month (inc. VAT)
£2,728.44 Initial rental (ex. VAT)
£3,274.13 Initial rental (inc. VAT)
24 Month term
5000 Annual mileage
Subject to status and conditions + arrangement fee
£303.

16
Business contract hire per month (ex. VAT)
£363.

79
Personal contract hire per month (inc. VAT)