The Brand New Kia Niro
The Kia e-Niro is by far one of our most popular vehicles at DriveElectric. The Korean auto-manufacturer is renowned for its reliability and great all-rounders. Their newest model is set to be no exception.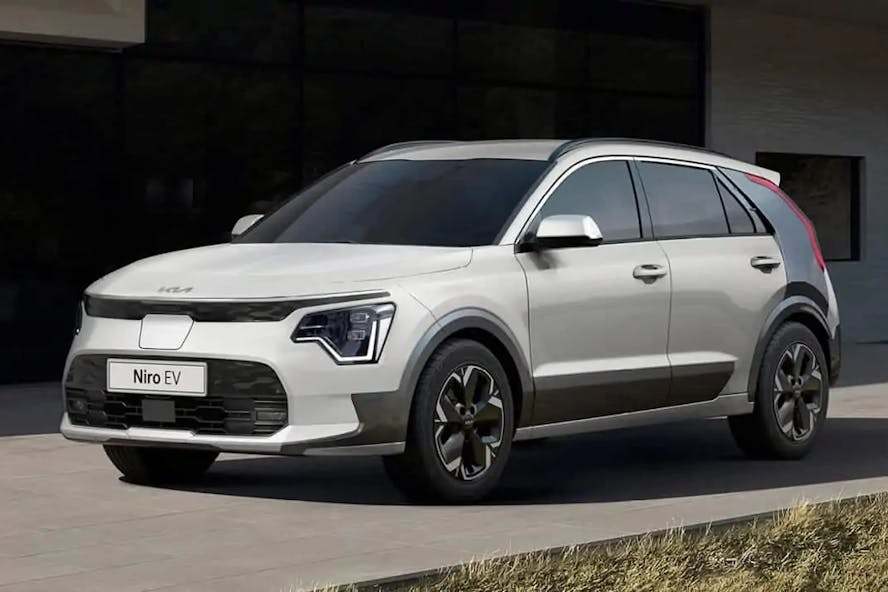 Kia offers the new Niro with the choice of three electrified powertrains; hybrid electric, plug-in hybrid and battery electric. The latter is what we're interested in. But it is encouraging to see the focus move away from models being powered solely by internal combustion.
A focus on sustainability continues both inside and out. Each seat is wrapped in vegan leather – a material derived from fibres within eucalyptus leaves. Door panels are painted with a water-based mix that's free of chemicals like benzene and toluene. Even the headlining is produced from recycled wallpaper.
Regenerative braking is widely used in EVs now, and the new Niro is no different. The clever system recuperates kinetic energy usually lost via the process of braking. Kia's updated version can even calculate the amount of regeneration required using radar and road gradient information.
The new model has a bigger overall body, housing some twinkly-tech. The result is more cabin space inside than the current-gen models, as well as an increased storage capacity.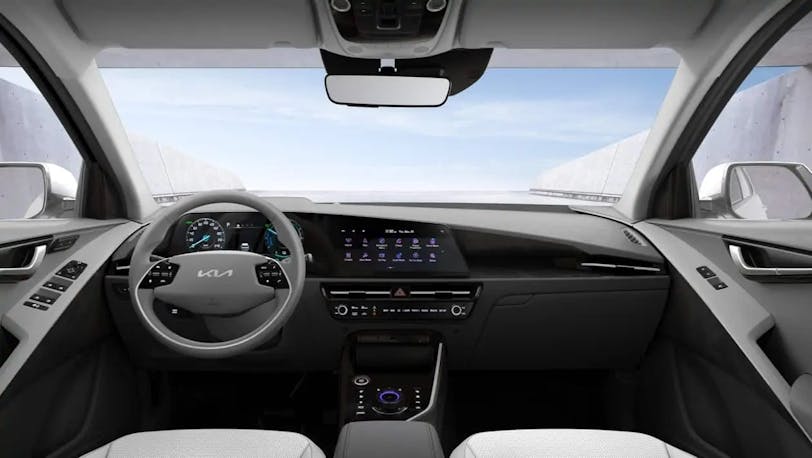 Notably, the high-tech panoramic screen spans across half of the dash, displaying both the instrument cluster and infotainment features. Just beneath it, frequently accessed functions are placed in easy reach – climate control, infotainment features etc.
There are nice little touches around the cabin too. Strips of blue lighting are dotted around, with a wireless charging pad available for your mobile phone. USB-C ports are also strategically placed for passenger use.
The most noticeable aspect of the exterior is the C-pillar. Kia has prioritised personalisation here and will offer six colour options for the pillar, as well as three different finishes for the cladding. These bold options will contrast against each of the of nine colour options available for the main body.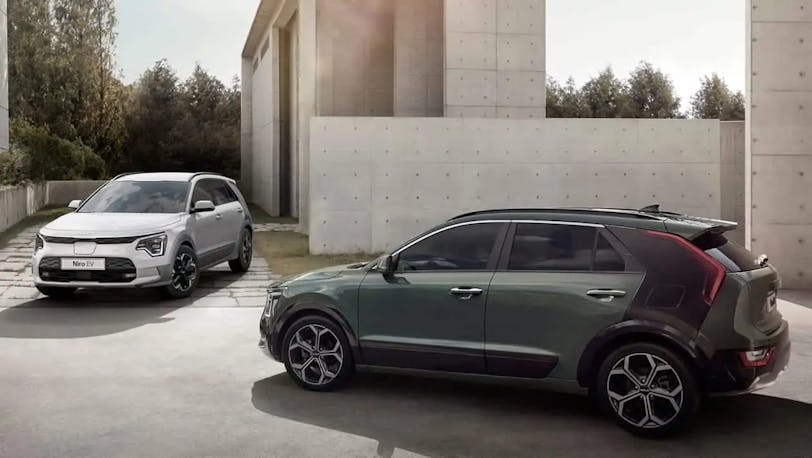 This wide, two-toned C-pillar is not only a striking design choice, but helps with aerodynamics. Aiding with the airflow beneath the Niro allows it to have a drag co-efficient of 0.29, which is impressive for a vehicle in its class. Specs for the electric-only model haven't been released yet, but improved aerodynamics will no doubt extend its range over the current e-Niro.
All four corners benefit from LED lights; taillights, headlights and daytime running lights. The charging port is integrated directly into the nose of the car, making it even easier to pull straight into a space, plug in and charge up.
The fully electric version of the new Niro is a little way off yet, but it's sure to be a great upgrade on the already brilliant e-Niro. As mentioned, it's one of our most popular models – why not see what all of the fuss is about here.