Volvo EX90 to feature new highly detail mapping
You may get to your destination more safely and with fewer detours with the aid of Google's HD map, which now supports the Volvo EX90.
Mapping in cars just became a lot more detailed thanks to a partnership between Volvo and Google.
The new electric Volvo EX90 will feature Google's HD map technology – comprehensive mapping designed specifically for car makers that provides highly detailed and up-to-date road information.
This will assist with navigation and assisted driving in the short-term, and will help to enable autonomous driving in the future.
Of course the Volvo EX90 won't just rely on maps; the mapping will work together with the car's lidar (a detection system which works on the principle of radar, but uses light from a laser), five radars and eight cameras to understand the car's surroundings. The same technology will also feature in the new Polestar 3.
The system is due to be able to pinpoint the detail of individual lanes on a road, and Volvo expects it to help it reach its goal of zero accidents.
The new Volvo EX90 is a seven-seater SUV with a 111 kWh battery and a WLTP electric range of up to 363 miles. It features bi-directional charging and can tow up to 2,200 kg. Manufacturing of the Volvo EX90 starts in 2023 and the car is available from £96,200.
Explore the Volvo EV range...
£3,427.96 Initial rental (ex. VAT)
£4,113.55 Initial rental (inc. VAT)
48 Month term
5000 Annual mileage
Subject to status and conditions + arrangement fee
From
£380.

88
per month (ex. VAT)
From
£457.

06
per month (inc. VAT)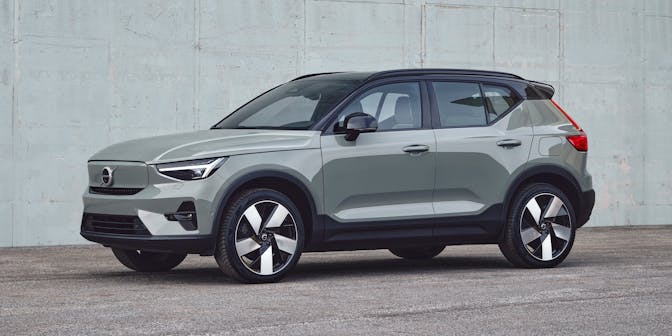 £3,961.29 Initial rental (ex. VAT)
£4,753.54 Initial rental (inc. VAT)
48 Month term
5000 Annual mileage
Subject to status and conditions + arrangement fee
From
£440.

14
per month (ex. VAT)
From
£528.

17
per month (inc. VAT)