MG Cyberster electric lease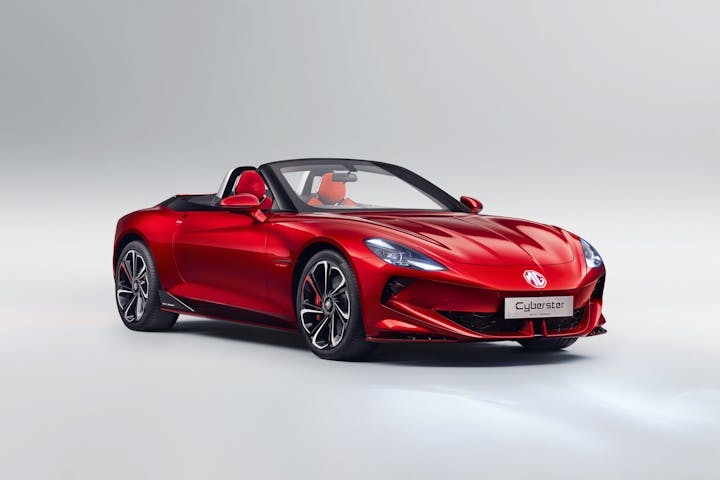 Coming to the UK in the summer of 2024, the MG Cyberster promises to zero emission driving in a roadster form
We currently do not have any deals available for the MG Cyberster. To discuss alternative EVs call us on: 01628 899727. Monday to Friday 08:30am to 5:30pm.
Sign up to our mailing list and we will send you details of our great electric vehicle leasing deals.
Subscribe
Currently an under-represented body style in the EV world - the convertible roadster - there's precious little choice out, that is until the arrival of the MG Cyberster.
Car fans will need no introduction to the iconic Mazda MX-5 roadster and the MG Cyberster certainly looks like it is taking inspiration from the best-selling Japanese model.
It's a further sign of the growing confidence of MG in the electric car world - originally known for the practical and affordable MG5 estate and MG ZS SUV, the brand has now cut through with the MG4 - and the Cyberster promises to expose the MG badge to a new group of car drivers.