Dacia Spring electric lease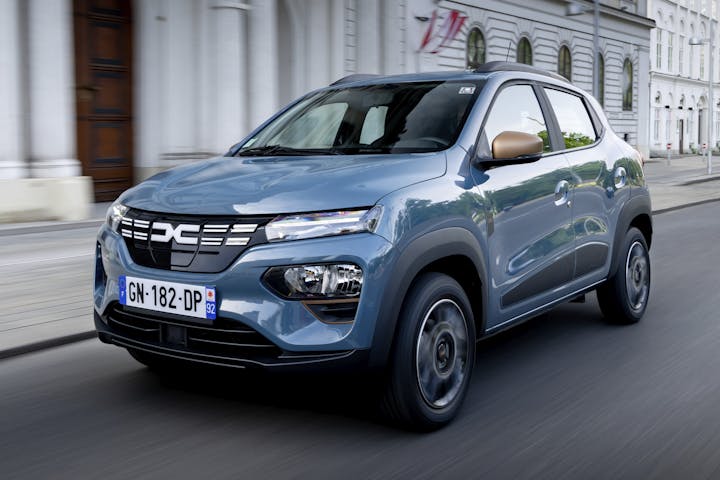 Romanian car brand Dacia's first entry into the UK electric car scene is the hotly anticipated Spring supermini.
We currently do not have any deals available for the Dacia Spring. To discuss alternative EVs call us on: 01628 899727. Monday to Friday 08:30am to 5:30pm.
Sign up to our mailing list and we will send you details of our great electric vehicle leasing deals.
Subscribe
Dacia is part of the Renault Group and since 2013 it's carved out more than just a cult following of fans looking for low frills, practical cars. The conventionally powered Duster, Sandero and Jogger are highly capable and affordable models.
So it is great news that the Spring is set to bring all the things Dacia is known for to the UK EV market in 2024.
In markets such as Germany and The Netherlands, the Spring is one of the most affordable EVs available, with prices starting at a little over €21,000. So we're expecting the Spring when it arrives in the UK to be keenly priced. However...
The current 25 kWh Spring isn't the model which is coming to the UK - instead, a larger battery version will be heading here. That larger battery will mean an increase in price but rather than a 100-mile range, we're likely to see a range figure closer to 200 miles on a full charge. So it's likely to be relatively inexpensive but not as inexpensive as it might have been.
There are already over 120,000 Spring customers in Europe since it was introduced to in 2021.