Lease Vehicle Maintenance Information
If you have a maintenance package included in your vehicle lease then all you need to do is get in contact with your funder (the company you pay your monthly leasing bills to) and they will be able to direct you to their maintenance portal for servicing, maintenance, or breakdown assistance.
For roadside assistance or breakdown recovery
For vehicle maintenance, servicing or repairs
Lease vehicle maintenance 101
A vehicle maintenance package is an option offered to all of our vehicle lease customers prior to receiving their new electric vehicle. Taking out a maintenance package means you can spread the cost and pay a fixed monthly amount for all of your vehicles servicing, MOTs and other repair costs taking the stress away and give you peace of mind with no unpredicted outlay.
You can also guarantee any work being carried out on your lease vehicle is done by a reputable and accredited garage trained with electric vehicles. We understand it can be stressful when something goes wrong with your vehicle, so we've put all you need to know in one place to make things as hassle free as possible.
What's covered
Routine servicing of your lease vehicle throughout your contract
Vehicle repairs (including parts and labour) that have failed or worn out as a result of normal wear and tear
Tyre replacements when worn
Roadside Assistance
MOT (if required)
What's not covered
Windscreen and glass repairs and replacement
Damaged, missing and stolen items
Misfuelling
Damage caused by road accident
Accidental damage & faults caused by driver
Excessive driving style & driver induced faults
Consumables
Tyre repair/replacement for damage caused by theft, vandalism, road accidents or neglect
Our electric car lease special offers
£2,524.26 Initial rental (ex. VAT)
£3,029.11 Initial rental (inc. VAT)
48 Month term
5000 Annual mileage
Subject to status and conditions + arrangement fee
£280.

47
Business contract hire per month (ex. VAT)
£336.

57
Personal contract hire per month (inc. VAT)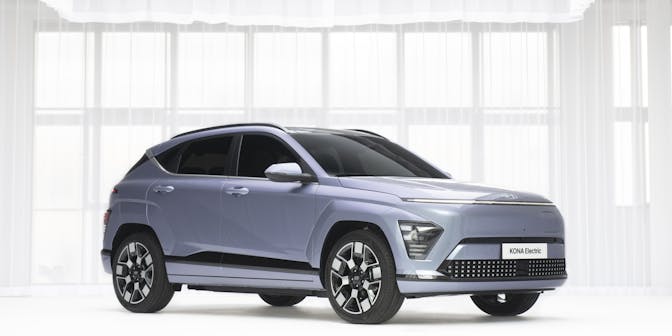 £2,067.67 Initial rental (ex. VAT)
£2,481.20 Initial rental (inc. VAT)
48 Month term
5000 Annual mileage
Subject to status and conditions + arrangement fee
£229.

74
Business contract hire per month (ex. VAT)
£275.

69
Personal contract hire per month (inc. VAT)
£2,676.21 Initial rental (ex. VAT)
£3,211.46 Initial rental (inc. VAT)
48 Month term
5000 Annual mileage
Subject to status and conditions + arrangement fee
£297.

36
Business contract hire per month (ex. VAT)
£356.

83
Personal contract hire per month (inc. VAT)