Electric Vehicle: Winter driving tips and advice
The British winter is unpredictable and bad weather can strike suddenly. The best advice when severe weather hits is to stay off the road but if you must drive, make sure you are prepared for the conditions.
Before you set off:
Try to get up at least 10 minutes early, to give you time to de-ice the car.
If you have an electric vehicle with a climate control timer, set it to pre-heat before your journey.
Plan your route to favour major roads, which are more likely to be cleared and gritted.
Check fuel or battery level – keep at least a quarter of a tank of fuel or in an EV, allow extra battery charge in case of unexpected delays. Remember that your electric car isn't as efficient as during summer, so ensure you've got enough charge to complete your journey.
Clear and de-mist your windows and mirrors before you set out and carry a windscreen scraper and de-icer.
Air-con demists the screen faster and reduces condensation. If you have an EV, do this while it's still plugged in to the charger to retain battery charge.
Clear snow from the roof – it can fall onto the windscreen and block your view.
Make sure you are equipped with warm clothes, food, water, boots and a torch; in snowy conditions, take a spade.
If you're in an EV with no passengers, set your heating to 'driver only' setting or consider using the heated seat instead to keep yourself warm whilst retaining battery charge.
Adjust your driving to the conditions:
Poor visibility:
You must use headlights when visibility is seriously reduced. If you use fog lights, remember to switch them off when visibility improves so they don't dazzle other drivers or obscure your brake lights.
When driving in hail or heavy snow use your dipped headlights and reduce your speed.
When roads are icy or slushy:
Only drive if the journey is necessary
It can take ten times longer to stop, so drive slowly, allowing extra room to slow down and stop.
Pull away gently to avoid wheel-spin.
Manoeuvre smoothly, avoiding harsh braking and acceleration.
When braking on snow or ice, be sure to change to a low gear and brake gently
Watch out for areas in shade, such as behind a building or in the shade of trees, as these can be slippery when the rest of the road is dry
If you do start to skid, ease off the accelerator but do not brake suddenly.
Uphill – leave plenty of room or wait until it's clear so you don't have to stop part way up. Keep a constant speed.
Downhill – slow down before the hill. Leave as much room as you can to the car in front.
In wet weather:
Stopping distances will be at least doubled as your tyres have less grip on the wet road, so leave more distance between you and the vehicle in front.
If your steering becomes unresponsive, the water may be preventing your tyres from gripping the road, so ease off your accelerator and slow down gradually.
If you come across a flooded road and the water seems too deep, find another route instead of risking breakdown by attempting to cross it.
If it does seem shallow enough to cross, drive slowly and avoid the deepest water, which is usually near the kerb.
Remember to test your brakes when you are through the flood before you drive at normal speed.
If you do get into trouble
Do not use a mobile phone while driving. Instead, stop somewhere safe or ask a passenger to make the call.
On a motorway, it is best to use a roadside emergency telephone, because it will help the breakdown/emergency services to locate you easily. If you have to use a mobile phone, make sure you know your location from the numbers on the marker posts positioned at the side of the hard shoulder.
Abandoned vehicles can hold up rescue vehicles and snowploughs, so to ensure that the road is cleared as quickly as possible, stay with your vehicle until help arrives. Remember, do not stay in your vehicle on the hard shoulder.
If you have to leave your vehicle to get help, make sure other drivers can see you clearly.
Vehicle Checks
Don't leave your wipers on auto when you park up if there's a risk of frost. If the blades freeze to the screen, you could damage the blades or wiper motor when you turn the ignition on.
Keep your lights clean – If the roads are really mucky you might have to clean your lights after every trip.
Keep your number plates clean (to avoid fines).
Check your tyre tread – we recommend at least 3mm of tread for the winter.
Don't let air out of your tyres to get more grip – it doesn't work, and it's unsafe.
Think about getting winter tyres or all-season tyres – these are made from a special rubber that gives better grip in cold, wet conditions.
Stay safe out there!
Our electric car lease special offers
£2,713.18 Initial rental (ex. VAT)
£3,255.81 Initial rental (inc. VAT)
48 Month term
5000 Annual mileage
Subject to status and conditions + arrangement fee
£301.

46
Business contract hire per month (ex. VAT)
£361.

76
Personal contract hire per month (inc. VAT)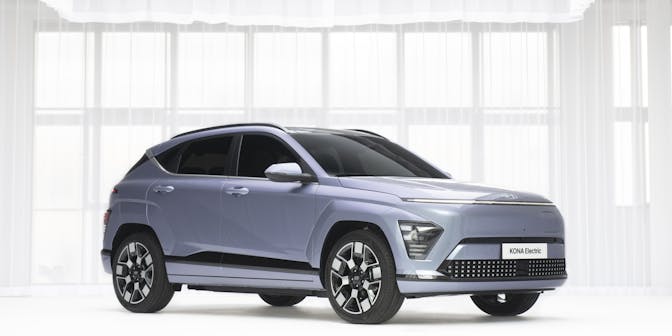 £2,067.67 Initial rental (ex. VAT)
£2,481.20 Initial rental (inc. VAT)
48 Month term
5000 Annual mileage
Subject to status and conditions + arrangement fee
£229.

74
Business contract hire per month (ex. VAT)
£275.

69
Personal contract hire per month (inc. VAT)
£2,728.44 Initial rental (ex. VAT)
£3,274.13 Initial rental (inc. VAT)
24 Month term
5000 Annual mileage
Subject to status and conditions + arrangement fee
£303.

16
Business contract hire per month (ex. VAT)
£363.

79
Personal contract hire per month (inc. VAT)