Food for Thought: The Importance of a Sustainable Food Supply Chain
As we quickly approach net zero, the food supply chain is on a timer to secure planet purity and food security. Read ahead to discover the importance of building a more sustainable food chain so that we can all decarbonise our diet, for good.
As leaders in the electric vehicle leasing industry, the DriveElectric team is passionate about paving the way towards a greener future. But we know that this can only happen if people are provided with the information they need to not just understand the impact of climate change - but act on it.
Switching to an EV is the first step of a much wider journey to becoming more sustainable. Ultimately, it's our lifestyle choices as a whole that are vital for making a positive environmental difference. 
That's why we're sharing our new guide series, The Decarbonised Diet.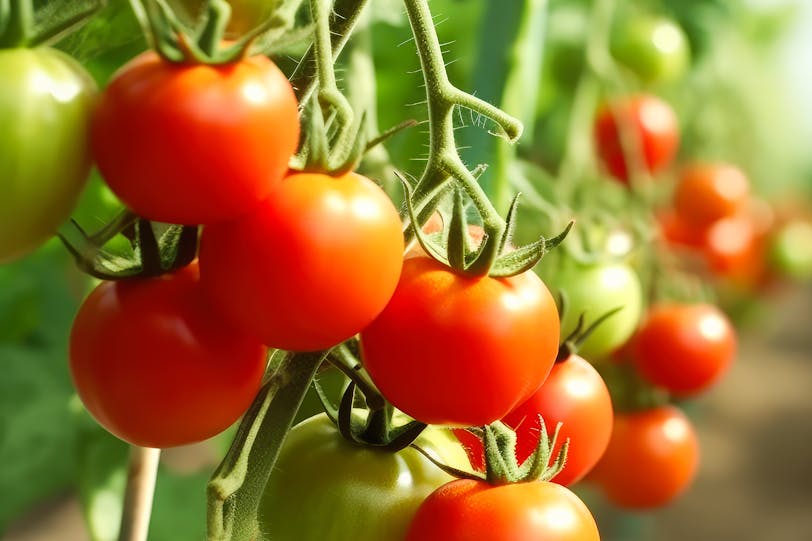 The FDF recently revealed that even if we did manage to banish all fossil fuels today, emissions from the global food system would make it impossible to reach our Net Zero targets.
What's more, the UK's food and drink sector was responsible for 158 million tonnes of carbon emissions in 2019. This all adds up to roughly 22% of the UK's carbon footprint. Enough said.
Through these articles, we'll be exploring the ways global leaders, national governments, the agriculture industry, and the public can all contribute to slicing carbon emissions - so that the planet's plate can be completely clean.
This guide covers four key factors that go hand in hand for tackling climate change.
The food supply chain at a glance

The food industry and climate change
The food supply chain at a glance
In order for us to dig into our favourite daily meals, the ingredients need to go through multiple processes first. These are all in place to ensure optimum safety and nutrition, including:
Agriculture
This is where the food is produced and supplied - including meat, dairy, fruits, and vegetables.
Industry
The product then goes through quality control, ensuring that it meets industry standards.
Distributors
Once it's passed the tests, it's all ready to hit the supermarket shelves.
Consumer
Consumers then have the freedom to buy and choose the food they want to eat.
While this all sounds pretty straight-forward and harmless, there's a whole lot of global greenhouse gas (GHG) damage being done in the process. From air miles clocking up the carbon to highly unsustainable farming methods, it comes as no surprise that the food chain is a significant cause for concern.
The food industry and climate change
The issue: While agriculture, transport and manufacturing remain high on the carbon emitters list, it's the global food industry's supply chain that is spiralling quickly out of control. This includes unsustainable processing methods and packaging right through to food disposal and household consumption.
The goal: The Paris Agreement has set a clear long-term temperature goal of limiting global warming to ''well below 2°C''. This means net global carbon emissions must be halved by 2030 and fall below zero by 2050. Given the fact that food systems are accountable for a whopping one third of all global greenhouse gas emissions, it's clear that global leaders need to work together in stepping up to the challenge at hand. 
The action: Enter, the Farm to Fork strategy. This has been placed at the forefront of the European Green Deal and was created to set European food as the global standard for sustainability. With an ambition to deliver net zero by 2040 and support food security, preparations are already underway to get the main event cooking on gas (or should we say, energy efficient electricity).  
Reducing the use of both chemical and hazardous pesticides by 2030.

Reducing nutrient losses by a minimum of 50%, and the use of fertiliser by 20% by 2030.

Boosting the EU organic farming industry by ensuring 25% of total farmlands are organic by 2030.

Introducing sustainable food labels on the front of product packaging that factor in climate, environmental and social aspects - as well as nutrition.

Proposing new targets to reduce food waste across Europe by 2023.
The issue: Global warming continues to put pressure on the food production industry, with extreme weather conditions such as droughts, wildfires and flooding having a serious impact on crop yields. And it's not expected to stay on a moderate simmer.
We're now in a time of being far too close to reaching boiling point - but it's the livelihoods of small farmers and populations in developing countries that are at particularly high risk. In 2022, the number of people impacted by global food insecurity rose to 345 million in 82 countries. 
Plus, with the rise of inflation continuing to squeeze the UK economy, many people across the nation are struggling to adapt to the ever-increasing food prices.  
The goal: A greener food system is just one part of the recipe for achieving a sustainable supply chain. Food security is an equally crucial ingredient. The aim of food security is to ensure ''all people, at all times, have physical and economic access to sufficient safe and nutritious food that meets their dietary needs and food preferences for an active and healthy life''.
The action: Some crops actually benefit from the higher temperatures, while others (in more water constrained areas) are suffering. That's why solutions such as the World Bank Group's Climate Change Action Plan is working to support climate-smart agriculture through new technology innovations - maximising resilience and minimising emissions. Meanwhile, many are campaigning for a more inclusive and systemic approach to achieving this level of resilience.
Meanwhile in the UK, the government recently launched its very first Farm to Fork Summit at 10 Downing Street. This strategy was approved after NFU campaigned for more support in addressing the increasing rise of food inflation.
This strategy is set to improve multiple areas in the industry, including innovation, sufficient labour, fairer supply chains, water and energy security, and boosting exports. Described as an 'extremely timely' and 'very positive' step - there's a promising surge of high hopes for fairer future deals.
The issue: A staggering 4.5 million tonnes of edible food is thrown away every year in the UK. This ends up in landfill, contributing to the ever-growing impact of climate change. Food loss also means wasted energy, land and transport. 
Consumerism culture has led us to mindlessly purchase food and drink products without thought - making it all too easy to dismiss the process it went through to reach our shelves. In fact, food waste alone is responsible for one half of the global food system emissions.
We're all guilty of buying that extra bag of carrots 'just incase', only to forget about them until a week (or two) later. But it's these small, everyday instances that show we're still stuck in unsustainable habits - despite being in a time of climate crisis.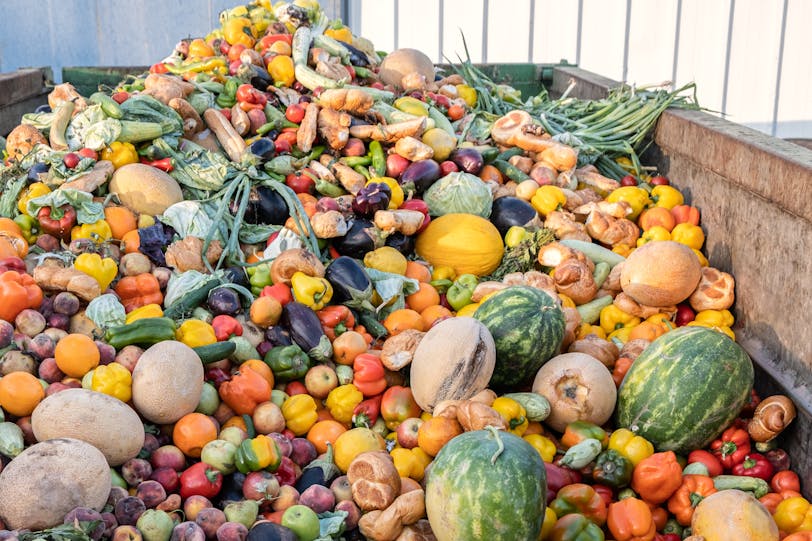 If that leaves a bitter taste in your mouth, thanks for being here. It shows that you're part of the 80% of the population who feel increasingly worried about climate change. But it's this growing concern that has translated into positive action.
The goal: The UN has released a Sustainable Development Goal 12.3 to slice the UK's food waste in half by 2030. To reach this, a reduction of 1.8 Mt must happen.1.3 Mt from homes and over half a million tonnes from across the supply chain. Described as an ''inspiring ambition and mobilising action to food waste globally'', it's up to consumers as well as businesses and organisations to hit the vital targets.
The action: There's now an official food waste awareness week and plenty of government approved campaigns to help households take full control of their food waste. Not only will this save significant amounts of money, but it can also help climate change. Now that's food for thought.
Fancy a go yourself? Try the 7 day food waste challenge!
The food supply chain action plan
Food security
National governments must work to support fair pay for farmers, so that they can pay adequate wages all while being able to invest in more sustainable farming methods. 
The 'decarbonising diet'
Many of us want to eat more sustainably, but convenience and familiarity hold us back. Following a low-carbon diet can be as simple as reducing your meat intake, eating more seasonal produce, limiting food waste, and shopping locally.
Green transparency
For consumers to make better choices, the implementation of nutrition labels that show the climate and social impact is key. This also applies to food and drink brand marketers. 
Dig deeper
Want to learn about the Sustainable Farming Incentive and how it relates to climate change? Head on over here