Your Simple Guide to Glasgow's Low-Emission Zone
Last week we saw Glasgow implement a new Low Emission Zone (LEZ) in a bid to improve air quality and cut carbon emissions within the city. But what does this mean for local residents, as well as all UK drivers who want to visit? Read ahead for a rundown of all the key facts you need to know.
What does Glasgow's Low Emission Zone mean?
On June 1st, the Scottish government rolled out its new year-round scheme to make Glasgow a healthier place to live by tackling ''unacceptably high levels of harmful air pollution'' in the air. The new LEZ means all vehicles that pass through have to meet the emission standards - and if they don't, drivers will be struck with a fine.
This now applies to the city center banded by the M8 motorway to the North and West, as well as the River Clyde to the South and Saltmarket/High Street to the East. But keep in mind that it does not include the motorway itself. 
Why has the Glasgow LEZ been implemented?
Of course, Low Emission Zones are just the start of a much wider journey to achieving truly green results. Air pollution in Glasgow has reached a staggering 4.5x World Health Organisation levels. And with the race to NetZero rapidly approaching, it's more crucial than ever before that leaders work to create cleaner environments where the residents can thrive. Glasgow is the first of Scottish city to take vital action in improving air quality, with Aberdeen, Edinburgh and Dundee all set to follow suit as soon as next year.
What is the fine for entering a Low Emission Zone in Glasgow? 
Clamping down on climate change means strict fines and ANPR cameras have been put into place across the city. From now on, those who fail to comply while entering a low-emission zone will be hit with a penalty charge notice. These are £60 but can be halved to £30 if paid within the following 14 days of receiving the fine. However, each subsequent breach within a 90-day period means the fine will be doubled - stacking up to a hefty £480 for all high-carbon cars that enter the city.
Can I drive my car into Glasgow's Low Emission Zone?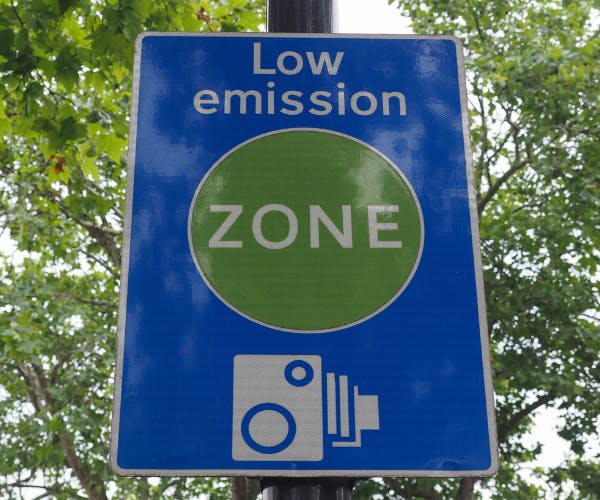 All petrol vehicles must have engines that meet the Euro 4 standard, which means they were registered no later than 2006.
Those that run on diesel must be at the Euro 6 standard. That's cars registered from September 2015. So, if your vehicle is older and you take a chance on driving through the LEZ's, you can expect to receive a fine through the post.
There are just a few exceptions: blue budget holders, emergency vehicles, mopeds and motorbikes are all exempt from the Glasgow LEZ requirements. The residents of Glasgow have also been given a little extra time (31st May 2024) to comply. If you own a vehicle that doesn't meet the low emission criteria and you're not entitled to a disabled vehicle/passenger pass, you'll have to register for exemption ahead of travelling into the city. 
Those who have a fully electric vehicle, however, are set to travel across the country as and when they please. Considering the production of all petrol and diesel will be banned come 2030, switching to an EV may just be your best move yet.
Ready to join the EV revolution?
Here at DriveElectric, we've been paving the way in EV leasing for over 15 years - helping thousands of trusted customers to get on the road to NetZero. Our expert team is always on hand to guide and empower you in choosing your perfect EV, so that you can take charge of your own sustainability journey. 
Go ahead and contact us today to get started.
Our electric car lease special offers
£2,713.18 Initial rental (ex. VAT)
£3,255.81 Initial rental (inc. VAT)
48 Month term
5000 Annual mileage
Subject to status and conditions + arrangement fee
£301.

46
Business contract hire per month (ex. VAT)
£361.

76
Personal contract hire per month (inc. VAT)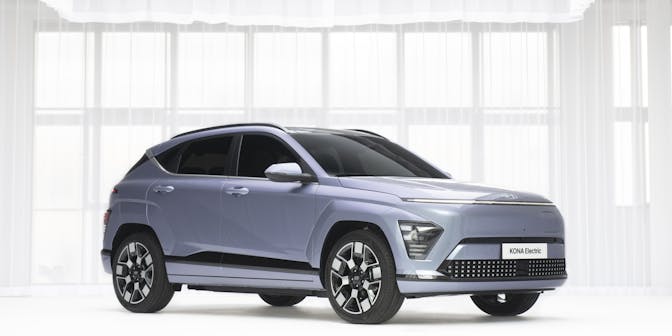 £1,951.79 Initial rental (ex. VAT)
£2,342.15 Initial rental (inc. VAT)
48 Month term
5000 Annual mileage
Subject to status and conditions + arrangement fee
£216.

87
Business contract hire per month (ex. VAT)
£260.

24
Personal contract hire per month (inc. VAT)
£2,728.44 Initial rental (ex. VAT)
£3,274.13 Initial rental (inc. VAT)
24 Month term
5000 Annual mileage
Subject to status and conditions + arrangement fee
£303.

16
Business contract hire per month (ex. VAT)
£363.

79
Personal contract hire per month (inc. VAT)