All-electric BMW i5 performs remarkably in one-year testing in wintry conditions
The all-electric BMW i5 thrills development and test engineers with its unrivaled performance, during a brutal one-year endurance test in wintry weather conditions.
The all-electric BMW 5 Series – the BMW i5 – has completed 12 months of winter testing of drive and chassis control systems in advance of entering mass production later this year.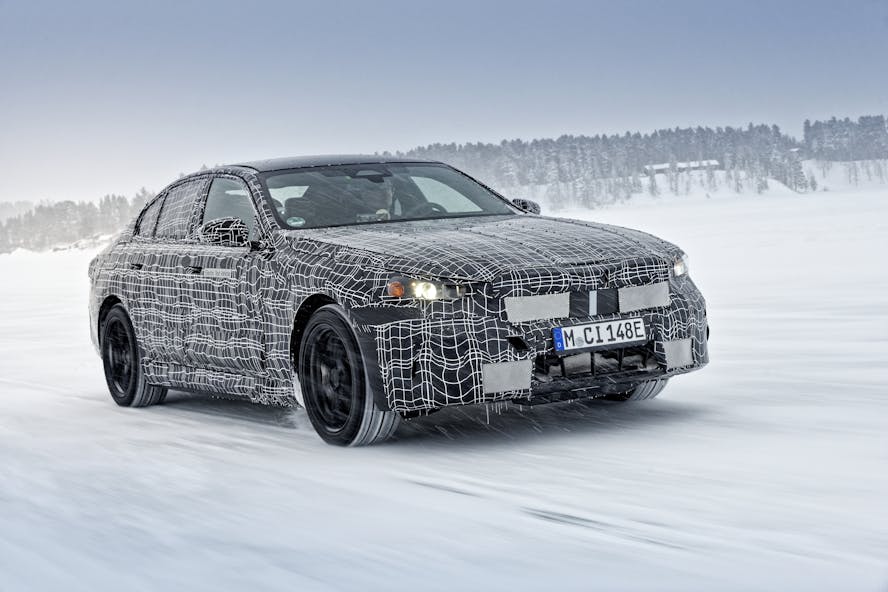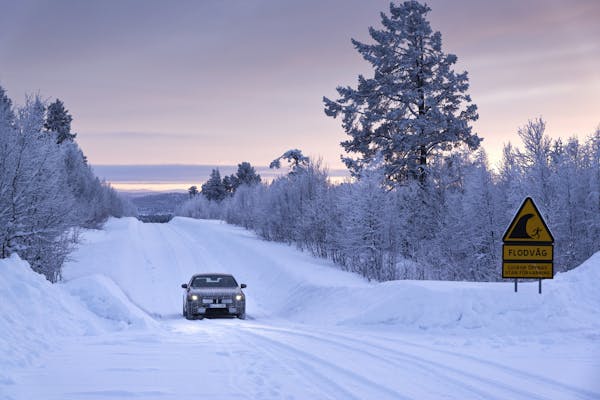 BMW's development engineers mainly focused their attention on the car's ability to drive at low temperatures and on surfaces offering little grip.
A camouflaged BMW i5 prototype was driven from Munich to Denmark, then on to the edge of the Arctic Circle in Lapland to BMW Group's winter test center at Arjeplog, northern Sweden in February 2022 – a trip that took five days.
The journey of around 1,850 miles provided an opportunity to test the i5's motors, power electronics, high-voltage battery, and integrated heating and cooling system for the cabin and battery pack. Fifth-generation BMW eDrive technology, including thermal management, has been further upgraded for the i5.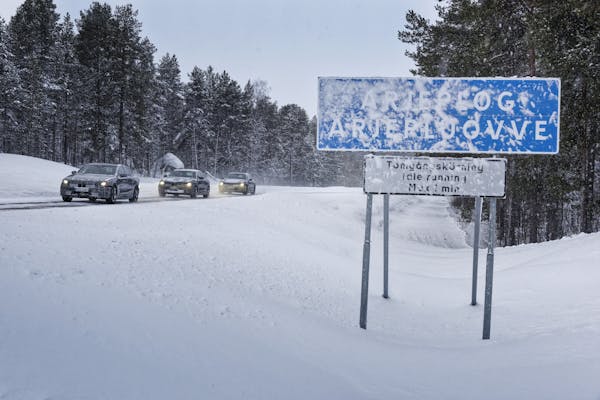 The snow-covered roads and frozen lakes of northern Sweden, with their vast expanses of ice, allowed the engineers to explore how the chassis components, steering and braking systems, and driving dynamics and driving stability systems all interact with one another in extreme outdoor conditions.
Further testing of the BMW i5 was carried out during 2022 in the foothills of the Alps, around Munich and BMW Group Plant Dingolfing, as well as at other BMW Group test facilities. The aim was to continue refining the car's chassis technology and the drive unit's power delivery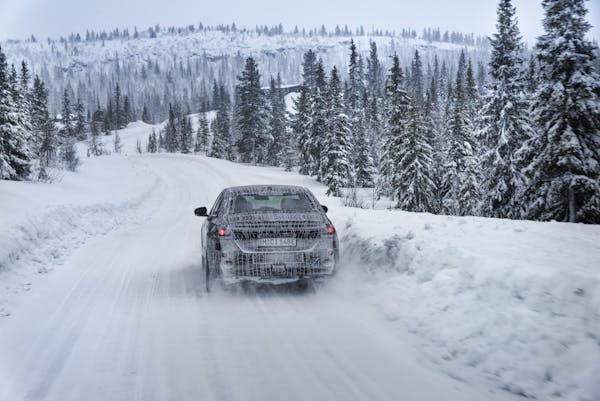 The i5 returned to Sweden to fine-tune all powertrain and chassis control systems, including adjusting the drive torque control system. The wheel slip limitation function and the drive torque control system are interlinked in the i5's DSC (Dynamic Stability Control) system.
BMW's aim from all the testing was to ensure that the i5 exhibits the brand's usual sporty handling as well as high levels of traction and stability.
The BMW 5 Series was first launched in 1973, with the current model being the seventh-generation.
Our electric car lease special offers
£2,713.18 Initial rental (ex. VAT)
£3,255.81 Initial rental (inc. VAT)
48 Month term
5000 Annual mileage
Subject to status and conditions + arrangement fee
£301.

46
Business contract hire per month (ex. VAT)
£361.

76
Personal contract hire per month (inc. VAT)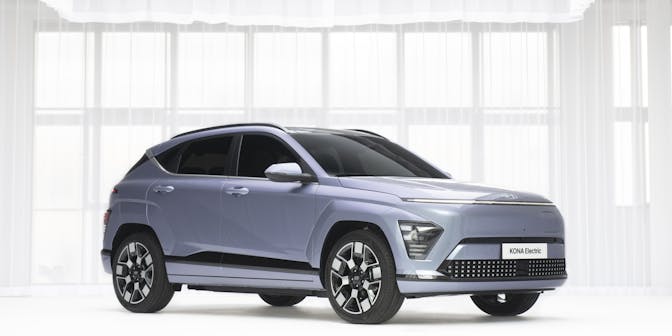 £1,951.79 Initial rental (ex. VAT)
£2,342.15 Initial rental (inc. VAT)
48 Month term
5000 Annual mileage
Subject to status and conditions + arrangement fee
£216.

87
Business contract hire per month (ex. VAT)
£260.

24
Personal contract hire per month (inc. VAT)
£2,728.44 Initial rental (ex. VAT)
£3,274.13 Initial rental (inc. VAT)
24 Month term
5000 Annual mileage
Subject to status and conditions + arrangement fee
£303.

16
Business contract hire per month (ex. VAT)
£363.

79
Personal contract hire per month (inc. VAT)