All-electric MINI Countryman to go on sale in 2023
The transformation to an all-electric brand is in full swing as MINI announces the release of the all-electric MINI Countryman.
Apart from a recently announced limited run of MINI Electric Convertibles, so far the only all-electric MINI has been the three-door Hatch model, which isn't the most popular body style with car buyers. However, all that is due to change when the production of the all-electric MINI Countryman crossover starts at the end of 2023.
Today, one in five MINI models is already electrified, but MINI says that its transformation to an all-electric brand by 2030 begins with the new all-electric MINI Countryman.
Although the expansion of electric powertrains into the five-door Countryman is good news for car buyers, it's not good news for the UK automotive industry. The three-door MINI Electric Hatch was manufactured in the UK, however, that has now stopped, with production transferring to China, and the all-electric MINI Countryman is being produced in Germany at the BMW Group Plant Leipzig.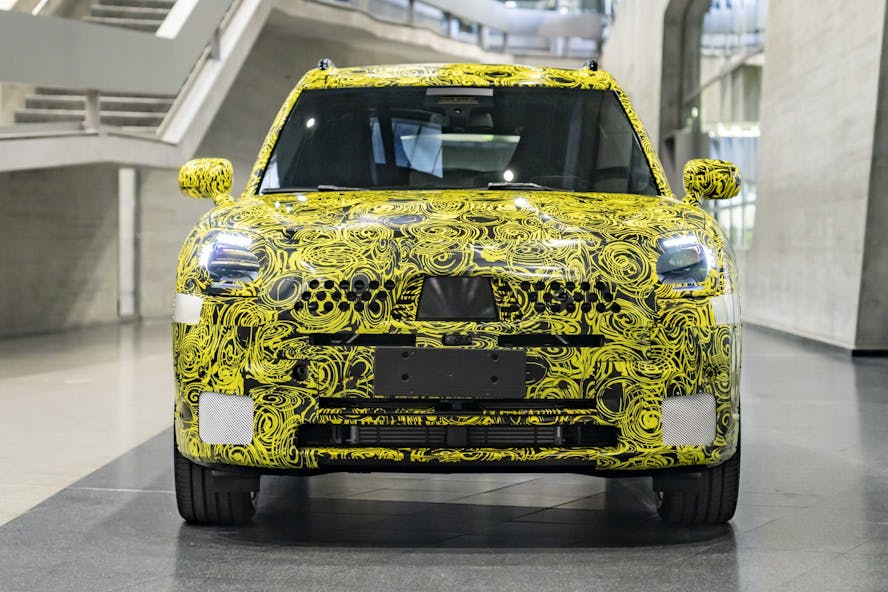 The new MINI Countryman comes off the production line in Leipzig together with the BMW 1 Series, BMW 2 Series Gran Coupé, and BMW 2 Series Active Tourer. This makes the location the first plant at which vehicles of the BMW and MINI brands are manufactured together.
Leipzig is also where the BMW i3 was manufactured (production of the i3 stopped in June 2022). This means that the factory already has green credentials. Part of the energy required for automotive production can be generated by four 190-meter-high wind turbines on the Leipzig plant site. In 2021, 21.9 GWh of electricity was generated from wind power. This corresponds to the annual electricity consumption of over 5,000 three-person households. Since 2017, the electricity generated can be temporarily stored in the battery storage farm in up to 700 high-voltage batteries from BMW i3 models.
The BMW Group plant in Leipzig is the first automotive plant in the world to use a newly developed burner technology in its paint shop that can use green hydrogen instead of natural gas. Hydrogen has already been used in plant logistics since 2013, and today, five hydrogen filling stations provide energy for over 130 fuel cell-powered industrial trucks, the largest fleet in Germany.
Batteries for the all-electric MINI Countryman will also be produced at Leipzig. BMW is expanding its capacities for e-component production at the Leipzig site by eight production lines by 2024 and is investing more than 800 million euros. By 2024, more than 1,000 employees are to be employed in E-component production.
Our electric car lease special offers
£2,713.18 Initial rental (ex. VAT)
£3,255.81 Initial rental (inc. VAT)
48 Month term
5000 Annual mileage
Subject to status and conditions + arrangement fee
£301.

46
Business contract hire per month (ex. VAT)
£361.

76
Personal contract hire per month (inc. VAT)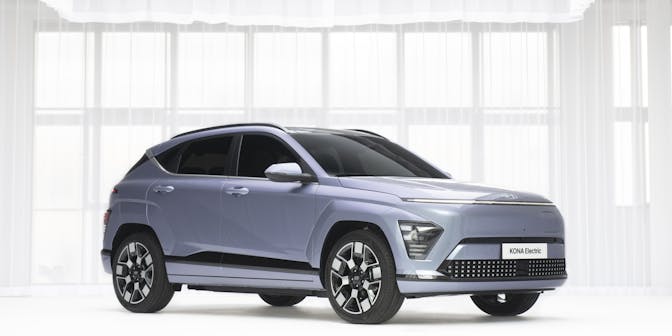 £1,951.79 Initial rental (ex. VAT)
£2,342.15 Initial rental (inc. VAT)
48 Month term
5000 Annual mileage
Subject to status and conditions + arrangement fee
£216.

87
Business contract hire per month (ex. VAT)
£260.

24
Personal contract hire per month (inc. VAT)
£2,728.44 Initial rental (ex. VAT)
£3,274.13 Initial rental (inc. VAT)
24 Month term
5000 Annual mileage
Subject to status and conditions + arrangement fee
£303.

16
Business contract hire per month (ex. VAT)
£363.

79
Personal contract hire per month (inc. VAT)