BMW i Vision Dee – the car that can change colour
Both inside and outside of the car, BMW envisions the future of digital experiences.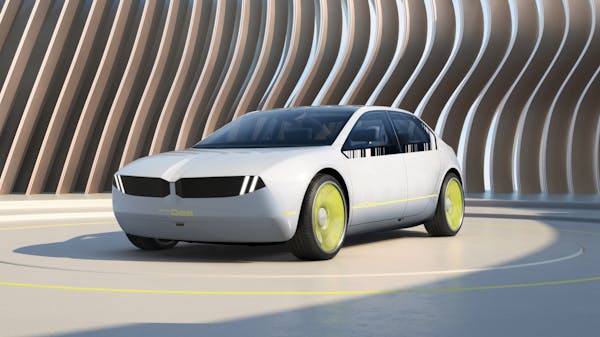 The BMW i Vision Dee is a futuristic mid-size saloon with a new, simple design style that is being showcased at the Consumer Electronics Show (CES) 2023 in Las Vegas.
The name 'Dee' stands for Digital Emotional Experience. BMW says that future digital functions will go far beyond the level of voice control and driver assistance systems we're familiar with today.
The BMW i Vision Dee has a Head-Up Display which extends across the full width of the windscreen, and the car can change colour.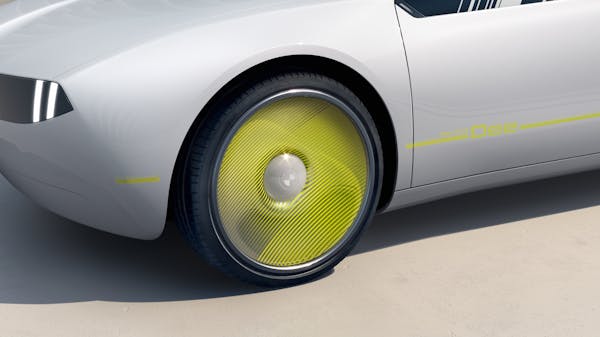 The standard-production version of the Head-up Display will be used in the models of the 'NEUE KLASSE' from 2025 onwards. NEUE KLASSE is a vision of BMW's future, showing the importance of digitalisation for its upcoming products by integrating the customer's everyday digital worlds into the vehicle.
The BMW i Vision Dee features a 'Mixed Reality Slider', in combination with the advanced Head-up Display. This is the central operating control, allowing drivers to choose how much digital content they want to see on the Head-Up Display.
The five-step selection ranges from analogue, to driving-related information, to the contents of the communications system, to augmented-reality projection, right up to 'entry into virtual worlds'. Dimmable windows can also be used to gradually fade out reality.
The steering wheel, with its central vertical spoke, creates touchpoints that control selection of the content projected onto the windscreen.
BMW has also refined its use of colour-change technology. Following the debut of the BMW iX Flow Featuring E Ink at CES 2022, with the ability to change from black to white, the BMW Group is now unveiling a full-colour version of the E Ink technology in the BMW i Vision Dee that will be used as the outer skin of the vehicle for the first time worldwide.
BMW i Vision Dee showcases a multi-coloured, fully variable and individually configurable exterior. An ePaper film is applied to the body to display up to 32 colours, and an almost infinite variety of patterns can be generated and varied within seconds.
The BMW i Vision Dee also has a personalised welcome scenario that combines graphical elements, light and sound effects. The headlights and the closed BMW kidney grille can produce different facial expressions, and therefore moods, by forming an icon that is a fusion of physical and digital ('phygital'). We wonder if this means that the BMW i Vision Dee can adopt an unhappy face when it comes across a middle-lane hogger on the motorway. The Vision Dee can also project an image of the driver's avatar onto the side window.
The BMW Group says that its future is electric, circular and digital.
Explore the BMW EV range...
Saloon
Up to 335 miles range
£3,591.00 Initial rental (ex. VAT)
£4,309.20 Initial rental (inc. VAT)
48 Month term
5000 Annual mileage
Subject to status and conditions + arrangement fee
From
£399.

00
per month (ex. VAT)
From
£478.

80
per month (inc. VAT)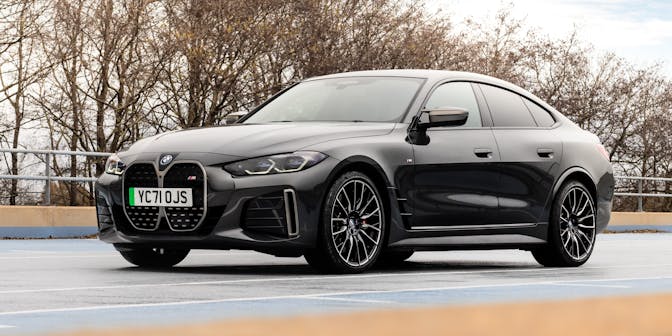 £9,286.63 Initial rental (ex. VAT)
£11,143.96 Initial rental (inc. VAT)
48 Month term
5000 Annual mileage
Subject to status and conditions + arrangement fee
From
£1,031.

85
per month (ex. VAT)
From
£1,238.

22
per month (inc. VAT)