BYD Dolphin: The new affordable & versatile hatchback EV
The new BYD Dolphin from Chinese automaker BYD features all-new technology and a remarkable (WLTP) 265-mile range, but it is also one of the more affordable hatchback EVs, with an entry-level price of £25,490 in the UK.
The electric BYD DOLPHIN C-segment hatchback has been launched in Europe, with a range of up to (WLTP) 265 miles, prices from a competitive £25,490, and deliveries start in Q4 2023.
The DOLPHIN will feature a 60.4 kWh Blade Battery, although a version with a 44.9 kWh LFP Blade Battery will be launched in Q1 2024, with a range between (WLTP) 193 – 211 miles.
BYD DOLPHIN's cobalt-free Blade Batteries use Lithium Iron-Phosphate (LFP) as their cathode material, which offers a much higher level of safety than conventional lithium-ion batteries and excellent thermal stability. The Blade Battery also delivers high power density as well as low energy consumption.
The DOLPHIN features BYD's '8-in-1' electric powertrain which integrates the Vehicle Control Unit, Battery Management System, Power Distribution Unit, Drive Motor, Motor Controller, Transmission, DC-DC and On-Board Charger, delivering a system efficiency of 89%.
The EV is available as four different models:
Active
The BYD DOLPHIN Active has a 44.9 kWh battery combined with a 70 kW (95 ps) electric motor and can be charged by AC power up to 7 kW and by DC power up to 60 kW. Price: £25,490.
Boost
The BYD DOLPHIN Boost has a 44.9 kWh battery, 130 kW (176 ps) electric motor, 17-inch wheels and multi-link rear suspension. Price: £26,490.
Comfort
The BYD DOLPHIN Comfort has a 60.4 kWh battery and 150 kW (204 ps) electric motor, a range of (WLTP) 265 miles and an efficiency of 3.9 miles/kWh. Maximum charging is 11 kW AC and 88 kW DC (from 30% to 80% in 29 minutes). Price: £29,490.
Design
The BYD DOLPHIN Design adds a panoramic roof, Two-Tone Colour Palette paint work, Tri-colour Alloy Wheels, Vehicle to Load (which allows the charging of electrical devices), privacy glass in the rear seats and wireless smartphone charging. Price: £30,990.
BYD Blade Battery & Electric Motor
With the 60.4 kWh Blade Battery and electric motor with 310 Nm of torque and 150kW/204 PS of power, the BYD DOLPHIN can accelerate from 0 to 62 mph in 7 seconds. There are four driving modes: Sport, Normal, Economy, and Snow.
Advanced energy-saving Heat Pump
An integrated heat pump is standard. BYD says that the DOLPHIN features the industry's first direct cooling and heating system for power batteries, which increases thermal efficiency by up to 15% in the winter.
Many UK car buyers won't have heard of BYD, but the company is the world's leading manufacturer of 'New Energy Vehicles', or NEVs, (pure electric vehicles, plug-in hybrid vehicles and fuel cell vehicles) and power batteries.
Our electric car lease special offers
£2,713.18 Initial rental (ex. VAT)
£3,255.81 Initial rental (inc. VAT)
48 Month term
5000 Annual mileage
Subject to status and conditions + arrangement fee
£301.

46
Business contract hire per month (ex. VAT)
£361.

76
Personal contract hire per month (inc. VAT)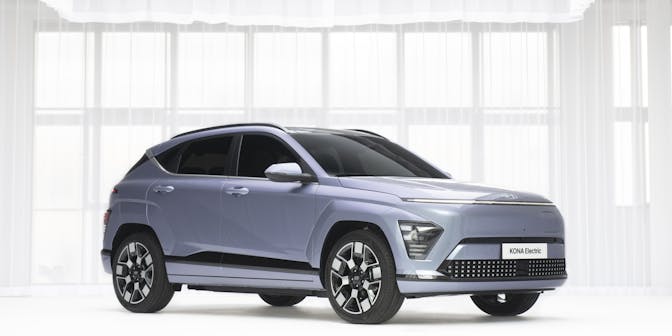 £2,067.67 Initial rental (ex. VAT)
£2,481.20 Initial rental (inc. VAT)
48 Month term
5000 Annual mileage
Subject to status and conditions + arrangement fee
£229.

74
Business contract hire per month (ex. VAT)
£275.

69
Personal contract hire per month (inc. VAT)
£2,728.44 Initial rental (ex. VAT)
£3,274.13 Initial rental (inc. VAT)
24 Month term
5000 Annual mileage
Subject to status and conditions + arrangement fee
£303.

16
Business contract hire per month (ex. VAT)
£363.

79
Personal contract hire per month (inc. VAT)