Carbon Capture and Storage: A Beginner's Guide
When it comes to tackling global warming, we know that reducing the world's carbon emissions is a goal that we all need to reach. That's why global leaders are taking vital action and considering all possible routes to ensure the NetZero targets are not just met - but exceeded.
Of course, switching to electricity is a surefire start for securing a greener future for all. But this change is just the start of a much wider journey. It's a roadmap that requires multiple different stops so that we can reach a truly green destination and drive towards positive change, together.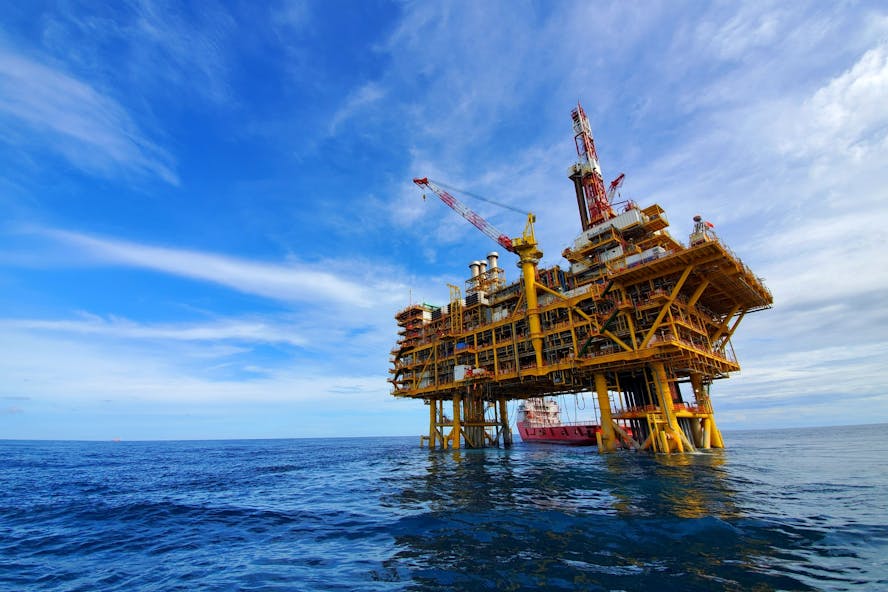 As the race to NetZero rapidly approaches, the development of carbon capture and storage technology continues to evolve. If you're new to this strategy, the concept of 'capturing' carbon CO2, compressing it into a liquid, and injecting it deep underground may sound a little… well, far-fetched. But stay with us. This is a highly innovative technology that has incredible potential to offer long-term environmental benefits.
So, got a few questions? We don't blame you. Read ahead to discover all there is to know about carbon capture and storage - from how it works and where it's stored right through to the ways it can play a key role in helping us get to NetZero, fast. 
What is meant by carbon capture and storage?
First up, let's cover the basics. Carbon capture and storage (CCS) describes the three-step process used to grab existing carbon dioxide (CO2) before transporting it and storing it deep underground. CCS is being used across several crucial economic sectors; from cement and steel right through to power generation, fertilisers and hydrogen production. Carbon capture technologies vary depending on the source - whether that's directly or indirectly from the atmosphere. Now, this is where it gets really interesting.
If it's from a large emission source such as an industrial facility (also known as point-source capture) that has efficient CSS technology, the harmful gases can be captured and diverted. The outcome? They can no longer be emitted into the atmosphere and the planet is protected from further environmental damage. While different possibilities are being explored to further expand the potential of CSS, this is the most proven way to reduce emissions from larger sources.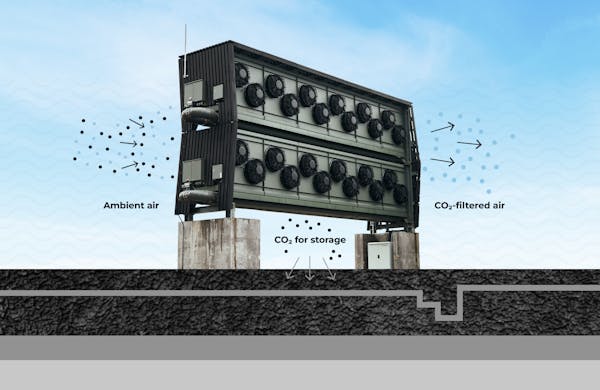 You may be wondering about the CO2 that's already out there in the world. After all, there's plenty of it. The great thing about CCS is that the technologies have advanced to effectively remove historical carbon emissions that are already polluting the air. This process is referred to as air capture and storage (DACCS), or bioenergy with capture and storage (BECCS). 
As 2022 saw 61 new CCS sites being facilitated, this brings the global total to just under 200. While most of these are based in America, the UK government has said it's in support of the development of CSS - and will be rolling out more industrial clusters at scale from 2030. 
So, how does carbon capture and storage work? 
Now we have the acronyms covered, let's steer on to the way CSS actually works. By this point, you probably won't be surprised to hear the process is anything but basic: carbon capture technology is complex for good reason. But for the sake of the guide, let us break it down into 3 simple steps: capture, transport, and storage. 
CAPTURE
This is where CO2 is captured and trapped from an industrial facility that burns harmful fossil fuels such as a coal/power plant and steel mill (point-source capture) before they can be emitted into the atmosphere.
TRANSPORT
Once that's been achieved, the emissions are then compressed into a liquid and dehydrated (this is referred to as 'super criticality') so that it's all set for transportation. There are a few different ways it can be carried, including pipelines (the most common method), road tankers, ships, or rail. 
STORAGE 
Next up, the fluid form of CO2 is 'injected' and permanently trapped into deep underground rock formations, which are typically 1km or more in-depth. Concerned about safety? No need to panic - only very specific geological sites are used for this specific purpose.
They're pretty roomy, too. Evidence has shown that there is more available space for underground storage than we need to meet our sustainability targets. Capture that.
Why is CCS being used to tackle climate change?
Less carbon, less environmental impact. That's simple enough, right? Not exactly. We know that cutting CO2 emissions to an impactful degree is no mean feat - but the petrol and diesel ban alone is not going to cut it. As the world works collaboratively to switch to more energy-efficient ways of living, carbon capture and storage means we can not only grab the harmful gases already in the atmosphere - but also before they even have the chance to escape. If we're going to successfully reach NetZero in time for 2030, that's the kind of action we need to see.
Here's just a few of the ways CCS can reduce global warming:
Captures emissions in hard-to-abate industrial sources that are otherwise challenging to decarbonise.

Also has the ability to trap existing Co2 from the atmosphere - improving air quality and controlling pollution.

Can be used to process low carbon electricity and hydrogen, which can then be used to power energy efficient technologies.

Creates a versatile form of energy supply, supporting overall security of energy across the world.

Widely considered the only technology that can significantly lower CO2 in cement production, which is responsible for 7% of the world's carbon emissions.
Where are the carbon emissions stored?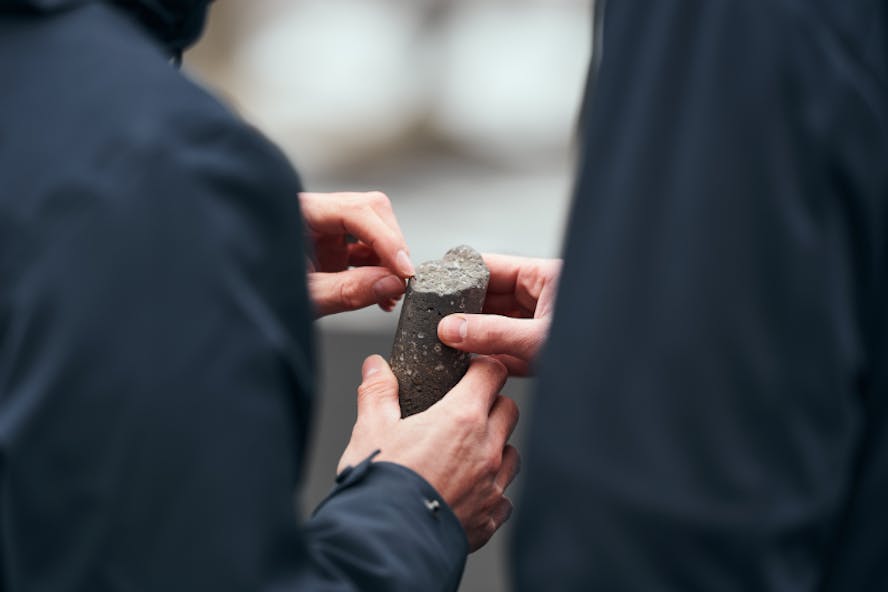 The key part of this process has been sourcing suitable storage sites where the CO2 can be safely put to bed. Needless to say, anywhere underground doesn't quite fit the bill. The space needs to have sufficient capacity, which can either be a saline aquifer (deep layers of rock with saltwater underground), or an old oil and gas reservoir, which once held oil and gas millions of years ago. Talk about full circle.
Let's take a real-life example. The Zero Carbon Humber project, also named 'Endurance', is a 1.6km deep saline aquifer located in the North Sea that has the potential to hold vast amounts of CO2. With the goal to place the North of England at the heart of the global energy revolution, this East Coast Cluster is poised to slash the UK's industrial cluster Co2 emissions in half.
When was carbon capture invented?
Despite the future-forward capability of carbon capture technology, the actual concept has been around for decades. The first CCS site was initially put forward in 1938, while the first project was delivered in the US back in 1972 for oil enhancement purposes. But it wasn't until the 1990s that the CCS came into play. After years of development, researchers discovered how greenhouse gases can be compressed and trapped under rock formations - and thankfully, these studies have enabled us to be in the promising position we're in today.
Ready to hit the road to NetZero?
Our expert team is pumped with ambition and drive to help support you on your sustainability journey. Whether you're a fleet, operational or individual looking to lease an EV, we're passionate about helping every driver achieve their NetZero goals. Get in touch to join the global EV revolution today and enjoy your drive towards a greener tomorrow.
Our electric car lease special offers
£2,713.18 Initial rental (ex. VAT)
£3,255.81 Initial rental (inc. VAT)
48 Month term
5000 Annual mileage
Subject to status and conditions + arrangement fee
£301.

46
Business contract hire per month (ex. VAT)
£361.

76
Personal contract hire per month (inc. VAT)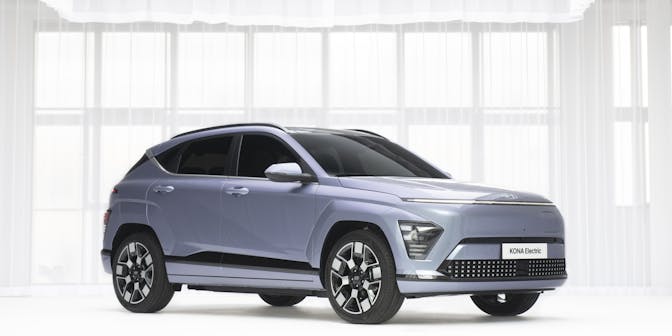 £1,951.79 Initial rental (ex. VAT)
£2,342.15 Initial rental (inc. VAT)
48 Month term
5000 Annual mileage
Subject to status and conditions + arrangement fee
£216.

87
Business contract hire per month (ex. VAT)
£260.

24
Personal contract hire per month (inc. VAT)
£2,728.44 Initial rental (ex. VAT)
£3,274.13 Initial rental (inc. VAT)
24 Month term
5000 Annual mileage
Subject to status and conditions + arrangement fee
£303.

16
Business contract hire per month (ex. VAT)
£363.

79
Personal contract hire per month (inc. VAT)