Clean Air Day 2020
Clean Air Day is now in its 4th year and takes place tomorrow, on Thursday 8th October.  Led by Global Action Plan, Clean Air Day is the UK's largest air pollution campaign, it began back in 2017 and at DriveElectric we've been marking the occasion too for the last 4 years…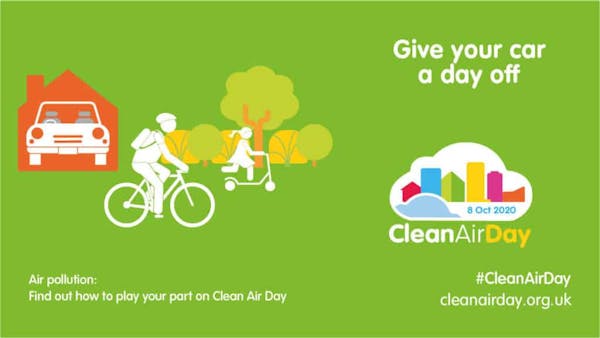 The purpose of the Clean Air Day campaign is to improve everyone's understanding of air pollution and raise awareness on how it affects our health. Over 36,000 people in the UK die every year as a result of poor air quality and The World Health Organisation recognise air pollution to be the largest environmental risk we face today.
Many things are being done to help reduce the air pollution across the country;
clean air zones are being introduced in cities around the UK,
the Ultra Low Emission Zone (ULEZ) has already been introduced in the capital and is set to expand next year,
electric cars and vans are on the rise and the government are considering bringing forward the petrol/diesel ban again from 2035 to 2030,
green government grants are also available to help make green improvements to you home which could help reduce your family's carbon footprint.
What can you do to play your part?
There are lots of ways you can help improve the quality of the air around you and reduce air pollution, we have put together a list of some ways you can try and start to make an positive impact on your local environment.
Give your car a day off –  walk, cycle, take public transport or work from home instead.
Get to school without the car – if you live close enough try walking or cycling to school with friends.
Avoid burning at home.
Work from home – we know this isn't an option for everyone and a lot of the UK are already doing this, but if you're not already and are able to work from home, give it a go.
Plant something.
Go electric – If you've already made that decision, we are here to help!
Don't idle your engine – if you haven't made the switch to electric yet, then turn off your engine when idle for more than 10 second. This can save both money and reduce air pollution levels (restarting your car does not burn more fuel than leaving it idling).
Wise up: visit the Clean Air Hub to learn more about air pollution or if you're available tune into Clean Air Day Live.
Trial a school street.
Share your experiences and inspire others, let others know what you're doing to tackle air pollution.
Low carbon commuting at DriveElectric
As a company we are always looking to reduce our carbon footprint and accelerate EV adoption to improve air quality for everyone, and Clean Air Day an important day of reflection and taking action to us.  
Normally on Clean Air Day we challenge our team to try lift sharing, public transport, working from home or an EV for the day (if they're not already an electric car driver). This year we're mostly working from home, so 80% of our team have an incredibly low carbon commute currently today, which involves walking from one room to another in their own home. What a year! But the good news is that WFH has helped us smash our low carbon goals for Clean Air Day 2020! #nailedit.
Taking into account those who will be in the office today we're still looking pretty low carbon for today in terms of travel, we're up to 87% low carbon commuters from 60% last year, good news for local air quality! We've put together a couple of pie charts to compare our team's 2019 and 2020 Clean Air Day commute: 
DriveElectric 'Clean Air Day' Commute 2019
60% Low Carbon Commuters v. Petrol or Diesel car commuters
DriveElectric 'Clean Air Day' Commute 2020
88% Low Carbon Commuters v. Petrol or Diesel car commuters
Try the air pollution calculator
Give the air pollution calculator a go and find out what your individual contribution to air pollution in the UK and ways you are able to reduce it. This is the UK's first personal Air Pollution Calculator, which helps you to better understand how lifestyle choices affect the quality of the air we breathe and the simple steps that can be taken to reduce it. Focusing on the largest sources of air pollution like personal transport and domestic burning, therefore is just an estimate of your footprint.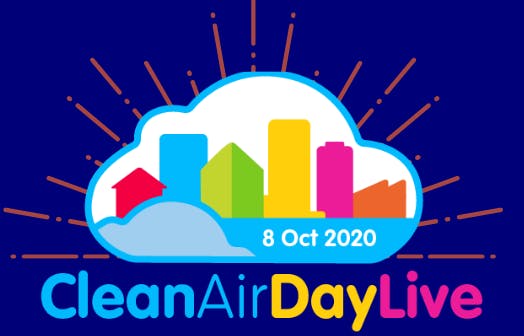 Clean Air Day Live
Clean Air Day Live will recognise the benefits of clean air places, celebrate those that are acting to improve the air we breathe and inspire others to play their part in cleaning up our air. Clean Air Day Live will run for the whole day on Thursday the 8th October 2020 from 10am to 5.30pm BST. The line up is subject to change but currently will include talks from the following:
10:00 – Welcome to Clean Air Day
10:15 – Virtual School Assembly
10:30 – Clean Air School Framework
11:15 – Campaigning
11:45 – Campaigning Case Study 1: Citizen's UK
12:00 – Nocado Campaign
12:30 – Unequal Air – Panel Session and Q&A
14:30 – How Can The Health Sector Tackle Air Pollution
15:30 – How many cars do we need?
16:15 – Clean air workplaces for healthier employees
17:00 – Clean Air Celebration Event
18:30 – Clean Air For All – COVID-19, Clean Air and Mobility Event
Clean Air Round-Up
We have gathered a few of our favourite news stories from 2020 highlighting and celebrating clean air
25th March 2020 | Air Quality News
Air Quality News analysed Department for Energy, Food and Rural Affairs (Defra) monitoring data for nitrogen dioxide (NO2) in eight UK cities, comparing March 24th with the same day last year. They found air pollution halved in some UK cities on the first day of the lockdown to tackle the coronavirus pandemic.
Our latest electric car lease offers...
£2,524.26 Initial rental (ex. VAT)
£3,029.11 Initial rental (inc. VAT)
48 Month term
5000 Annual mileage
Subject to status and conditions + arrangement fee
£280.

47
Business contract hire per month (ex. VAT)
£336.

57
Personal contract hire per month (inc. VAT)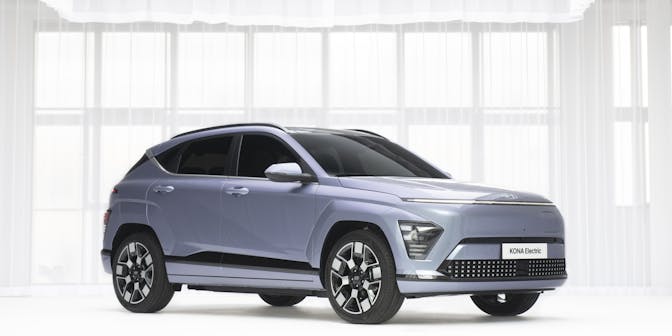 £2,067.67 Initial rental (ex. VAT)
£2,481.20 Initial rental (inc. VAT)
48 Month term
5000 Annual mileage
Subject to status and conditions + arrangement fee
£229.

74
Business contract hire per month (ex. VAT)
£275.

69
Personal contract hire per month (inc. VAT)
£2,676.21 Initial rental (ex. VAT)
£3,211.46 Initial rental (inc. VAT)
48 Month term
5000 Annual mileage
Subject to status and conditions + arrangement fee
£297.

36
Business contract hire per month (ex. VAT)
£356.

83
Personal contract hire per month (inc. VAT)