Electric axle for performance EVs feature a 3D-printed electric motor
Equipmake, the electrification pioneer, will present the revolutionary Ampere-220 e-axle system at the Battery Show Europe as a high-tech solution for high-performance EV applications.
A new electric axle system has been launched in twin-motor specification offering up to 440 kW per axle. Aimed at makers of electric sports cars and supercars, the axle is based on technology from F1 and top-level motorsport.
The compact, lightweight, high-power Ampere-220 e-axle system' has been developed and manufactured by Equipmake.
The technology includes a 3D-printed electric motor combined with power electronics, including a silicon carbide inverter and an integrated transmission system in a compact unit that directly powers the vehicle's axle.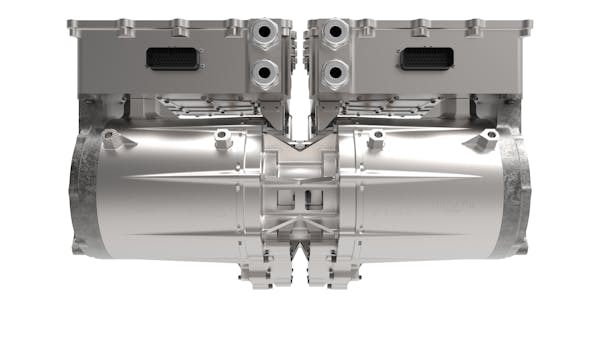 The e-axle features the Ampere electric motor, which features a spoke rotor design as seen in the Ariel HIPERCAR.
Extremely lightweight yet efficient and cost-effective, Ampere has a peak power of 220 kW and a maximum motor speed of 30,000 rpm. Weighing just under 20 kg, it offers a power density of 11 kW per kg – more than twice that of a conventional electric motor. The key to its performance is its combination of Equipmake's spoke design with additive manufacturing, allowing the Ampere's metal structure to be 3D-printed, rather than milled from a solid billet.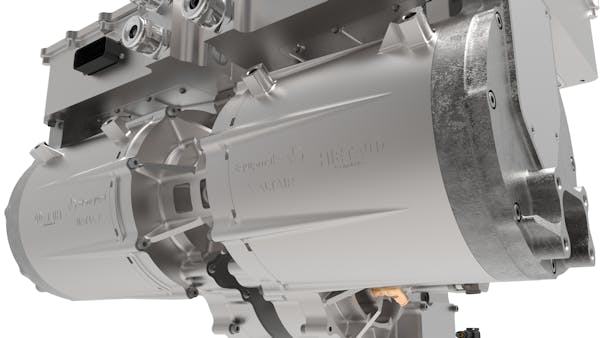 3D printing means that metal is only put where it is needed. Thermally efficient thin walls and optimised fine surface details are also combined directly with the motor's structure, replacing multi-part assemblies with a single, complex architecture that has the exceptional cooling ability, is lightweight, has low inertia and allows for greatly increased rotational speed.
The advanced electric motor is combined with all necessary power electronics, including Equipmake's high-performance silicon carbide-based inverter, and an integrated transmission system, resulting in a state-of-the-art, highly compact and lightweight electric drive system, ready to be integrated into a high-performance electric vehicle.
Debuted in twin-motor specification, the Ampere-220 e-axle offers 440kW peak power per axle with a total unit weight of just 85kg. Equipmake can also develop a single-motor e-axle application with 220kW of peak power per axle.
Our EV lease special offers
£2,713.18 Initial rental (ex. VAT)
£3,255.81 Initial rental (inc. VAT)
48 Month term
5000 Annual mileage
Subject to status and conditions + arrangement fee
£301.

46
Business contract hire per month (ex. VAT)
£361.

76
Personal contract hire per month (inc. VAT)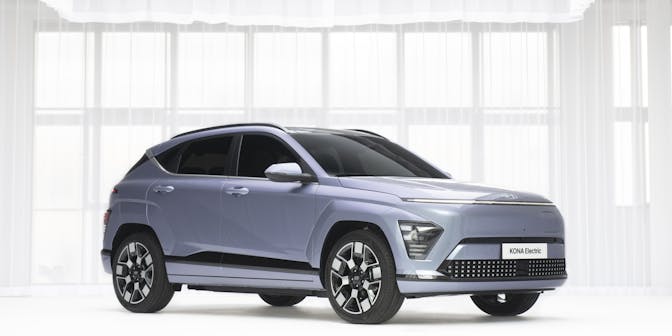 £1,951.79 Initial rental (ex. VAT)
£2,342.15 Initial rental (inc. VAT)
48 Month term
5000 Annual mileage
Subject to status and conditions + arrangement fee
£216.

87
Business contract hire per month (ex. VAT)
£260.

24
Personal contract hire per month (inc. VAT)
£2,728.44 Initial rental (ex. VAT)
£3,274.13 Initial rental (inc. VAT)
24 Month term
5000 Annual mileage
Subject to status and conditions + arrangement fee
£303.

16
Business contract hire per month (ex. VAT)
£363.

79
Personal contract hire per month (inc. VAT)