Hyundai IONIQ 6 wins the World Car of the Year Award 2023
The Hyundai IONIQ 6 wins World Car Awards at New York International Auto Show, making it Hyundai's second straight IONIQ model to win triple honors two years in a row.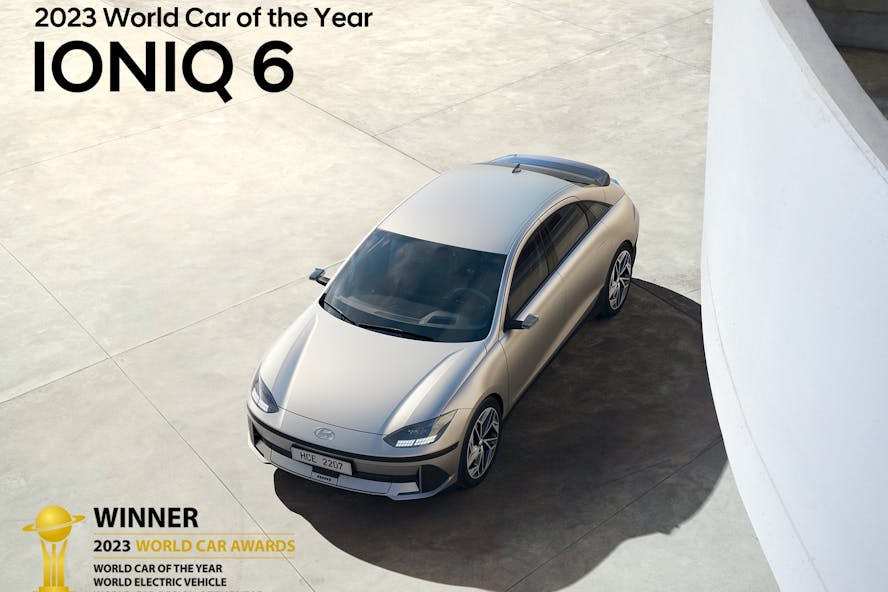 The IONIQ 6 – described by the company as a 'Streamliner' – has been designed to be as aerodynamic as possible, with a drag coefficient of just 0.21, for maximum efficiency and the longest possible driving range (338 miles for the Long-Range model with the 77.4 kWh battery, two-wheel drive, and 20-inch wheels).
Like the IONIQ 5, the IONIQ 6 is based on the 'Electric-Global Modular Platform' (E-GMP). This may sound very technical, but one of the key benefits is that its 800-volt electrical architecture allows ultra-rapid charging. The IONIQ 6 can also power electrical equipment, such as laptops from a socket inside the car, or tools or camping equipment via an adaptor on the car's exterior charging socket.
The bespoke electric platform also means there's maximum space inside the car relative to the car's exterior footprint.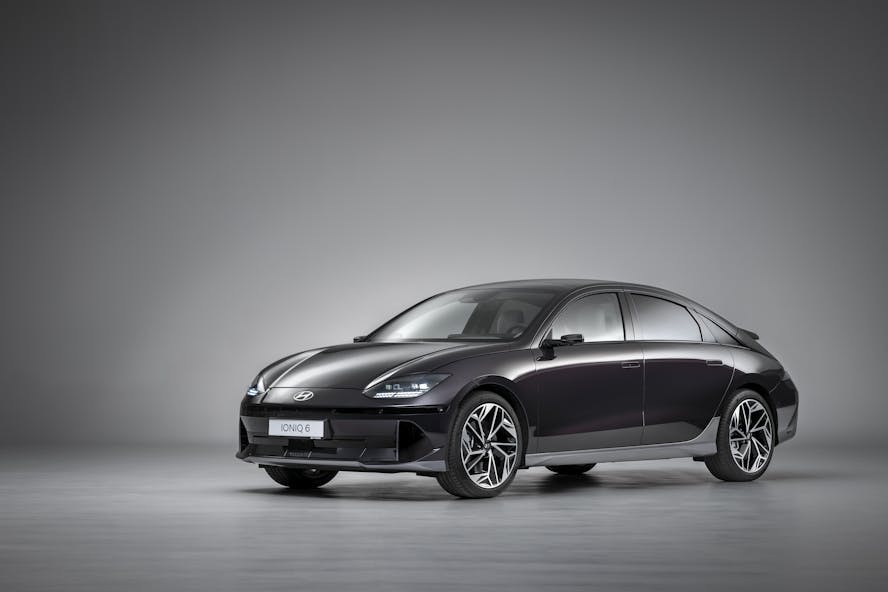 The IONIQ 6 was revealed as The World Car of the Year winner at a ceremony held at the New York International Auto Show (NYIAS). A jury of 100 automotive journalists from 32 countries chose the IONIQ 6 from the top three finalists.
The World Car Awards jury also named SangYup Lee, Executive Vice President and Head of Hyundai Global Design Centre, as the 2023 World Car Person of the Year.
Hyundai Motor plans to introduce 17 new battery electric vehicle models by 2030, including Genesis luxury brand models and aims to boost annual global BEV sales to 1.87 million units by 2030.
Based on the brand vision of 'Progress for Humanity,' Hyundai Motor says that it is accelerating its transformation into a Smart Mobility Solution Provider.
Our electric car lease special offers
£2,713.18 Initial rental (ex. VAT)
£3,255.81 Initial rental (inc. VAT)
48 Month term
5000 Annual mileage
Subject to status and conditions + arrangement fee
£301.

46
Business contract hire per month (ex. VAT)
£361.

76
Personal contract hire per month (inc. VAT)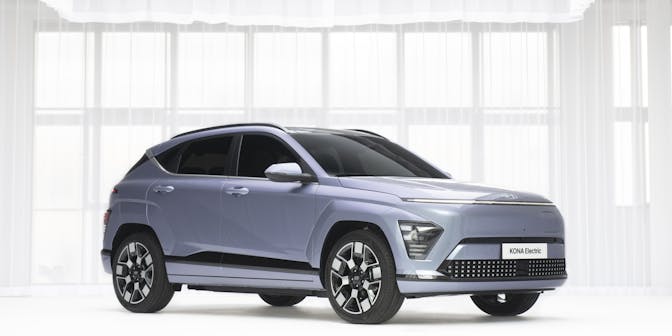 £1,951.79 Initial rental (ex. VAT)
£2,342.15 Initial rental (inc. VAT)
48 Month term
5000 Annual mileage
Subject to status and conditions + arrangement fee
£216.

87
Business contract hire per month (ex. VAT)
£260.

24
Personal contract hire per month (inc. VAT)
£2,728.44 Initial rental (ex. VAT)
£3,274.13 Initial rental (inc. VAT)
24 Month term
5000 Annual mileage
Subject to status and conditions + arrangement fee
£303.

16
Business contract hire per month (ex. VAT)
£363.

79
Personal contract hire per month (inc. VAT)