Lotus reveals Emeya hyper-GT electric car
Confirmed for a 2024 release, this is the Lotus Emeya. Bag loads of charisma, performance and flare with zero tailpipe emissions.
The Lotus Emeya has been unveiled, an electric four-door 'hyper-GT' with a 0-62 mph time of less than 2.8 seconds. Production is due to begin in 2024.
The top specification Emeya model features Lotus' high-power dual motor set-up which delivers a power output of 905 hp and a massive 985 Nm of torque, resulting in a top speed of 159 mph (if you can find somewhere to drive it that fast) and a 0-62 mph acceleration time in less than 2.8 seconds (2.78 seconds to be precise), making it one of the fastest electric GTs in the world.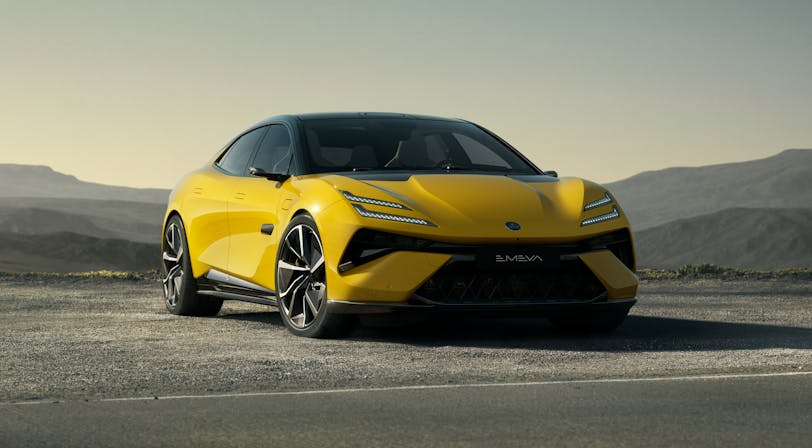 The Emeya uses 800V battery technology with 'Advanced Lotus Hyper Charging', allowing it to charge to 80% within 18 minutes and add 93 miles of range in around five minutes using a 350 kW DC ultra-rapid charger.
In terms of the Emeya's driving range, Lotus says "this information will be made public over the next few months", however the figure is expected to be broadly similar to that of the Eletre, ie. around 373 miles for the Eletre S from its 109 kWh battery (usable capacity).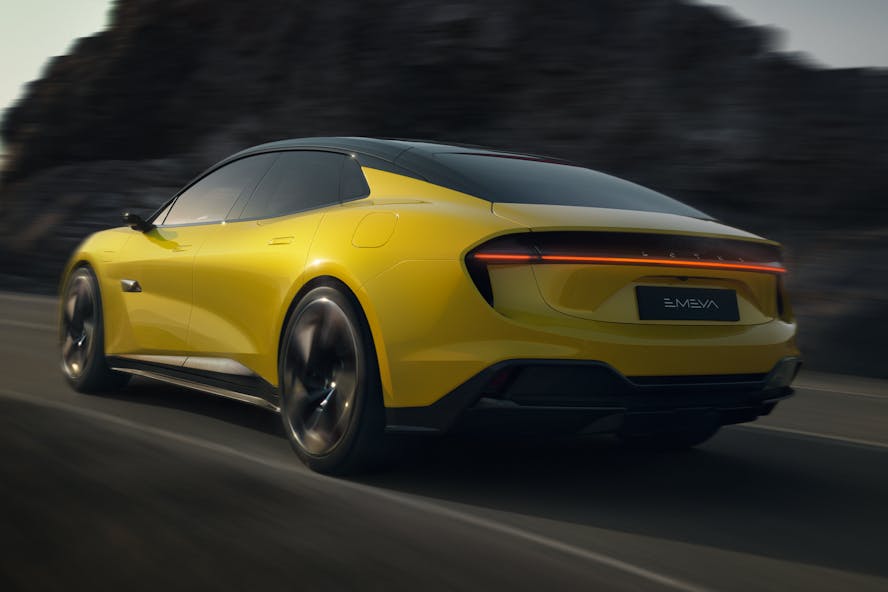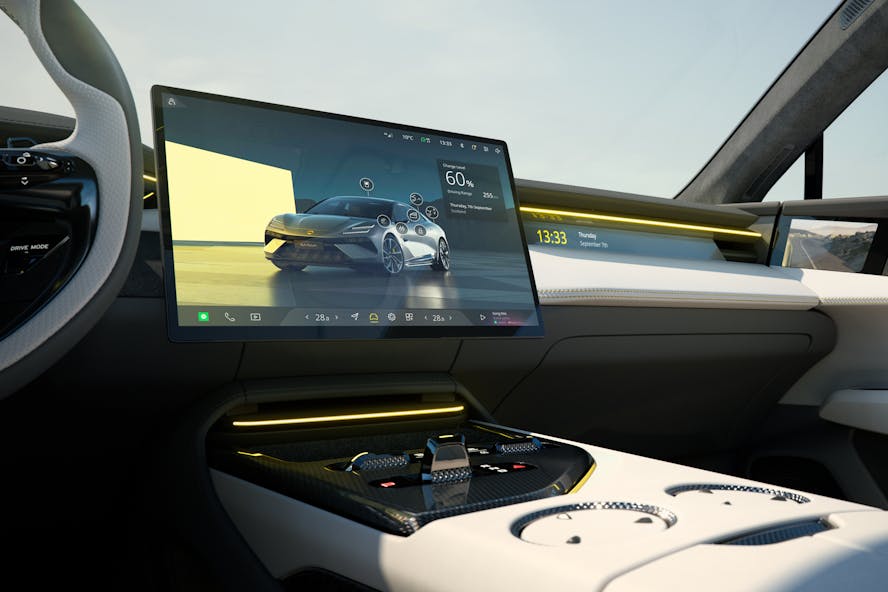 The Emeya's 'go faster' technology includes active aerodynamic features such as an active front grille, rear diffuser, rear spoiler and a 'hyperstance' low centre of gravity, together with 50:50 weight distribution, to enhance stability when driving.
An electronically-controlled air suspension system features onboard sensors which feel the road 1,000 times a second and automatically adjust the vehicle to ensure the smoothest ride.
The interior has a five-seater configuration as standard with a four-seat configuration as an option, with a sound system featuring 'Hyper-real' KEP audio and Dolby Atmos-enabled 3D surround sound.
Lotus is owned by Geely Holding Group and the Emeya will be manufactured in China.
Further information about the Lotus Emeya will be released from October 2023, with details on market availability and pricing to be announced at a future date.
The Emeya joins the electric Lotus Eletre 'Hyper-SUV', which is already on sale.
Our electric car lease special offers
£2,713.18 Initial rental (ex. VAT)
£3,255.81 Initial rental (inc. VAT)
48 Month term
5000 Annual mileage
Subject to status and conditions + arrangement fee
£301.

46
Business contract hire per month (ex. VAT)
£361.

76
Personal contract hire per month (inc. VAT)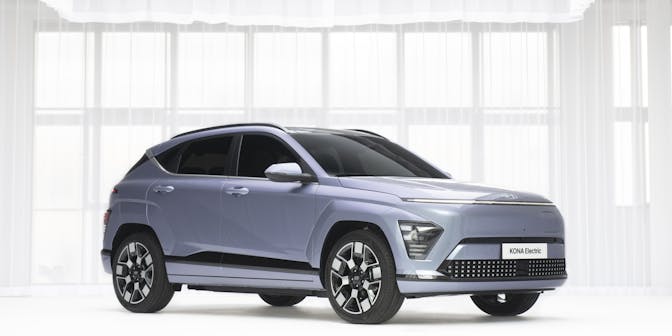 £1,951.79 Initial rental (ex. VAT)
£2,342.15 Initial rental (inc. VAT)
48 Month term
5000 Annual mileage
Subject to status and conditions + arrangement fee
£216.

87
Business contract hire per month (ex. VAT)
£260.

24
Personal contract hire per month (inc. VAT)
£2,728.44 Initial rental (ex. VAT)
£3,274.13 Initial rental (inc. VAT)
24 Month term
5000 Annual mileage
Subject to status and conditions + arrangement fee
£303.

16
Business contract hire per month (ex. VAT)
£363.

79
Personal contract hire per month (inc. VAT)