The Maxus Mifa 9: all-electric MPV unveiled
The run of innovation continues from Maxus, with the introduction of the Mifa 9 - an all-electric MPV. A seven-seater with quite the presence, Maxus hopes the EV will exploit a gap in the market for large families looking to go eco.
Maxus has been a manufacturer of commercial vehicles for over a decade now. Its electric vans are becoming a staple of UK roads and the upcoming Maxus T90EV is an all-electric pick-up - one of the first in the sector.
According to Maxus, the vehicles key attributes are reflected in its name: Maximum, Intelligent, Friendly and Artistic. Its naming convention may be slightly kitsch, but the automaker has managed to create an attractive package for those in the market for an MPV.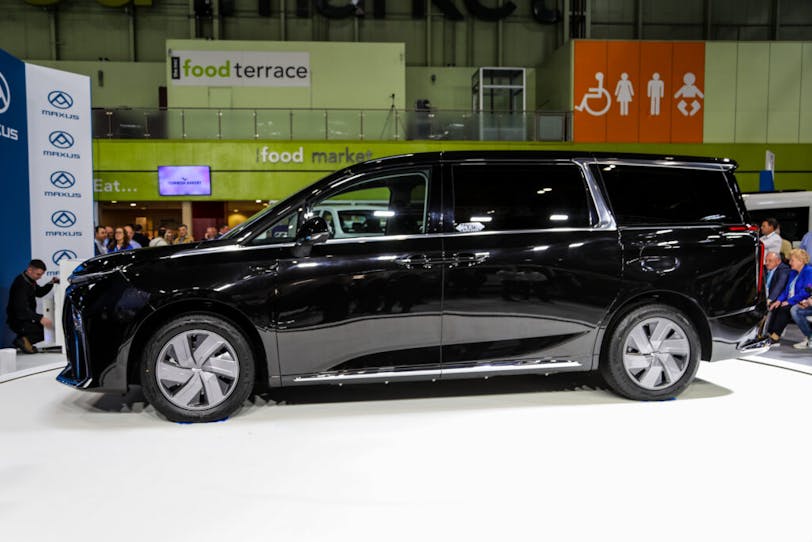 A large body size of 5,279 x 2,000 x 1,850mm gives passengers an incredibly roomy interior with lots of creature comforts. Maxus is keen to promote the industry's first 'intelligent driving housekeeper', which is said to recognise 'driving style through data and scene driving'. We look forward to seeing that in action…
There's lots of tech included, such as; front and rear radar, automatic headlights with electric side-doors and an electric tailgate.
In regards to power, a big 180kW motor gives the MPV a max torque figure of 350Nm, which is more than enough to deal with the added weight of 7 occupants. A hefty 93kW ternary lithium battery pack provides the Maxus with a healthy amount of stored energy and should provide a decent range.
Maxus' range figure for the Mifa 9 uses the NEDC convention - arguably the most 'charitable' of testing. The NEDC figure for the Maxus is a claimed 323 miles, which under WLTP testing will likely drop to around 250 miles.
There's no pricing details as of yet, but sign up to our newsletter here to get the latest information as soon as it's released.
As with the Maxus T90EV, the Mifa 9 will be available to order from August 2022, with the first deliveries commencing at the beginning of 2023.