Metis reveals game-changing cell guard for better control of EV battery health
Metis produced the breakthrough cell guard to monitor VOCs, pressure change, humidity, water ingress and dew point, and shock loads of lithium-ion battery packs for better management of EV battery health and energy storage systems.
A new battery safety sensor, Cell Guard, launched by Metis Engineering, provides information on the health of a lithium-ion battery pack in an electric vehicle (EV).
The sensor aims to improve longevity, as well as being capable of detecting cell venting (the release of gases that build up inside the battery), which is an early sign of catastrophic battery failure, so vastly reducing the risk of thermal runaway (increasing heat levels in a battery). Cell Guard can also provide information to prevent batteries from being written off by insurers, so saving money.
As battery cells age, the chance of one in a pack of hundreds or thousands having a fault increases significantly. The early detection of cell venting is vital; Metis claims that Cell Guard offers far greater accuracy and data than current battery cell monitoring equivalents, and at a much lower cost - up to ten times cheaper than alternatives.
Cell Guard can improve battery health and longevity, and it also provides consumers with information on used EV battery condition, something that is currently lacking, and which can transform the market.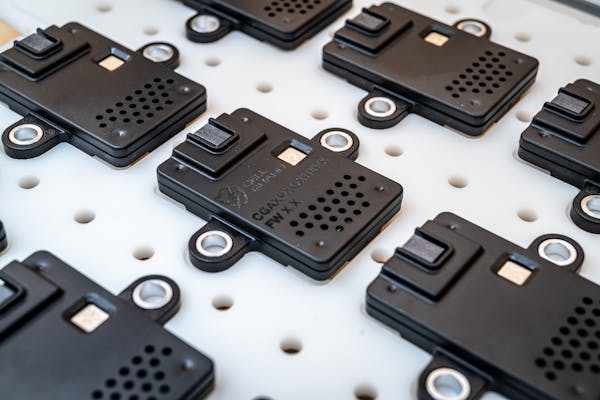 Unlike current battery cell monitoring systems (BMS), which typically only offer temperature and voltage sensors, Cell Guard monitors a range of parameters required to ensure that the battery continues to operate in optimum conditions, including volatile organic compounds (VOCs), pressure change, humidity, and dew point. It also has an optional accelerometer to record shock loads.
This data can be used to cross-check with other inputs, such as cell temperatures and pressure spikes, to identify cell venting. The sensor relays the data over a configurable CAN interface to a control unit, such as the vehicle's ECU. This can then raise a warning to alert the driver within seconds that cell venting has occurred. The sensor can also trigger the process to cut the circuit to the battery pack, allowing it to cool down to prevent thermal runaway.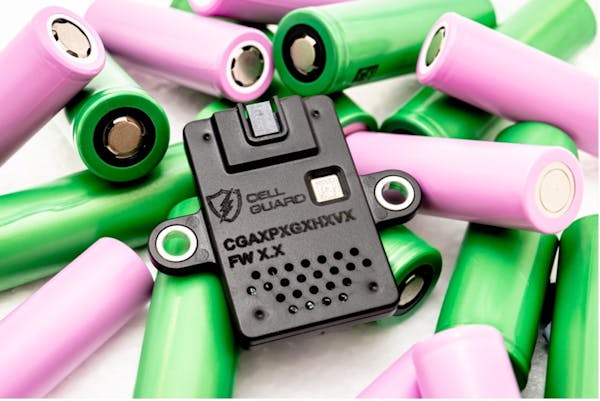 Cell Guard's accelerometer can monitor shock loads up to 24G and impact duration that the battery pack may experience, reducing costly scrappage. This information can radicalise the re-sale market of used EVs, with buyers given much-needed clarity to be able to make informed decisions regarding battery pack condition, as well as its maintenance. It can also help provide far greater insight into the battery's condition for repurposing and recycling, as well as for any insurance claims.
While EV battery packs already have Battery Management Systems (BMS) fitted, the systems may have limitations when it comes to monitoring the health of the battery pack, for example, temperature sensors may only be present for every few cells.
Metis Engineering's sensors are currently in use in a wide range of applications including Formula E and the World Rally Championship.
Our electric car lease special offers
£2,713.18 Initial rental (ex. VAT)
£3,255.81 Initial rental (inc. VAT)
48 Month term
5000 Annual mileage
Subject to status and conditions + arrangement fee
£301.

46
Business contract hire per month (ex. VAT)
£361.

76
Personal contract hire per month (inc. VAT)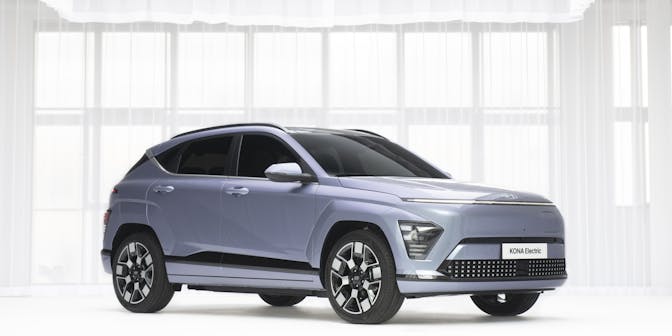 £1,951.79 Initial rental (ex. VAT)
£2,342.15 Initial rental (inc. VAT)
48 Month term
5000 Annual mileage
Subject to status and conditions + arrangement fee
£216.

87
Business contract hire per month (ex. VAT)
£260.

24
Personal contract hire per month (inc. VAT)
£2,728.44 Initial rental (ex. VAT)
£3,274.13 Initial rental (inc. VAT)
24 Month term
5000 Annual mileage
Subject to status and conditions + arrangement fee
£303.

16
Business contract hire per month (ex. VAT)
£363.

79
Personal contract hire per month (inc. VAT)