MINI EV range grows to include Countryman
The first electric MINI Countryman has been unveiled, with an electric range of up to 287 miles (WLTP) from its 64.7 kWh battery. The first deliveries will arrive in February 2024.
The third generation MINI Countryman has grown – it's 13 centimetres longer and six centimetres taller. Boot space is now 460 litres, or 1,450 litres with the rear seats folded flat. The new model can be recognised by an octagonal grille, and both the new headlights and rear lights are offered with three unique light signatures.
The all-electric MINI Countryman is offered in two performance levels – E and SE ALL4. In the Countryman E model, a 150 kW/204 hp electric motor generates torque of 250 Nm, with a 0 – 62 mph time of 8.6 seconds and a top speed of 105 mph. The MINI Countryman Electric E is priced at £41,500.
The MINI Countryman SE ALL4 has a more powerful electric motor, with an output of 230 kW/313 hp, and torque of 494 Nm, resulting in a 0 to 62 mph acceleration time of 5.6 seconds and a top speed of 111 mph. The Countryman SE ALL4 has a slightly reduced electric range of 269 miles, compared to 287 miles for the Countryman E. The MINI Countryman Electric SE ALL4 price is £46,600.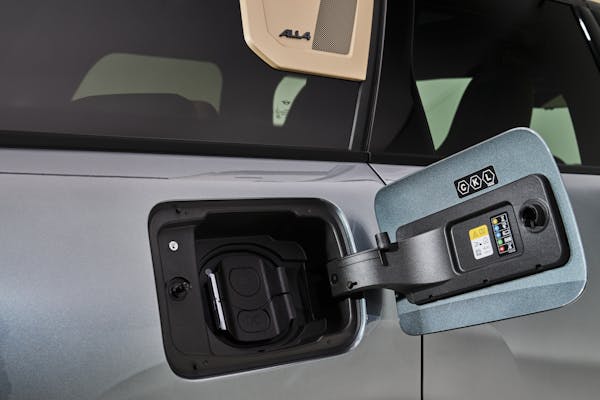 The Countryman has a maximum rapid charging rate of 130 kW DC, allowing a charge from 10 to 80 per cent in under 30 minutes, and AC charging can be optionally specified up to 22 kW.
The new Countryman is available in three trim levels, Classic, Exclusive and Sport, with increasing amounts of exterior design elements and colours available in higher trim levels.
The main feature in the interior is the round OLED (organic light-emitting diode) display, using millions of pixels that emit their own light rather than relying on a separate backlight. With a diameter of 240mm and Operating System 9, MINI says that all vehicle functions can be operated with either touch or voice control via the new MINI Intelligent Personal Assistant.
Eight MINI Experience modes are available on the new MINI Countryman: Core, Green, Go-Kart, Personal, Vibrant, Timeless, Trail and Balance.
Our electric car lease special offers
£2,713.18 Initial rental (ex. VAT)
£3,255.81 Initial rental (inc. VAT)
48 Month term
5000 Annual mileage
Subject to status and conditions + arrangement fee
£301.

46
Business contract hire per month (ex. VAT)
£361.

76
Personal contract hire per month (inc. VAT)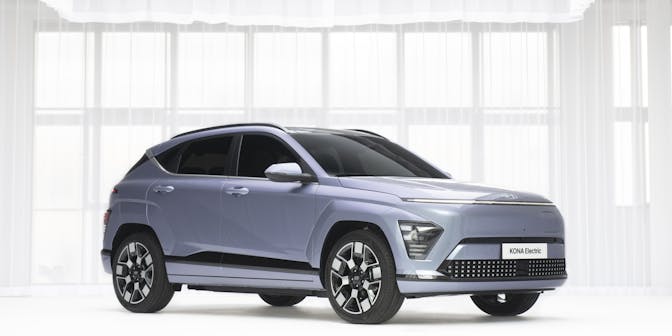 £2,067.67 Initial rental (ex. VAT)
£2,481.20 Initial rental (inc. VAT)
48 Month term
5000 Annual mileage
Subject to status and conditions + arrangement fee
£229.

74
Business contract hire per month (ex. VAT)
£275.

69
Personal contract hire per month (inc. VAT)
£2,728.44 Initial rental (ex. VAT)
£3,274.13 Initial rental (inc. VAT)
24 Month term
5000 Annual mileage
Subject to status and conditions + arrangement fee
£303.

16
Business contract hire per month (ex. VAT)
£363.

79
Personal contract hire per month (inc. VAT)