Hyundai confirms Long Range version for new Kona
As part of their IONIQ 2022 accelerated electrification strategy, Hyundai Motor Company unveils the all-new Kona Electric vehicle during their digital world premiere in Seoul.
The new Hyundai Kona Electric will be available with a 'standard range' 48.4kWh battery or a 65.4kWh 'long range' battery, the latter delivering an estimated 304-mile (WLTP) electric driving range. What this will mean when it comes to real world range is around 250 to 260 miles on a full charge.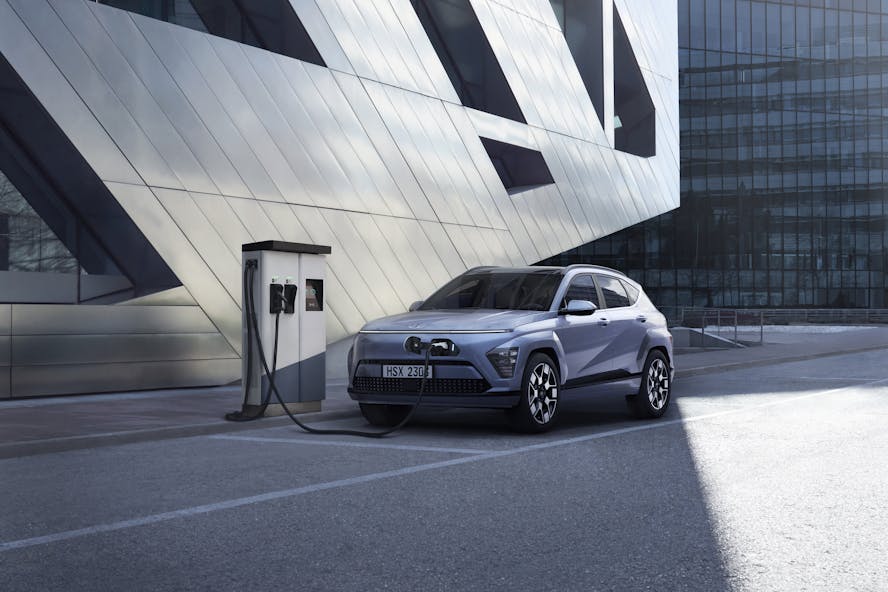 The second-generation 'B-SUV' segment Kona Electric has also grown. It's 175mm longer than the previous generation model launched in 2017, as well as being wider and taller, and with a longer wheelbase. It has a 466-litre boot plus 27 litres of storage space in the 'frunk'.     
New exterior styling includes a 'Pixelated Seamless Horizon Lamp', and the Kona's interior also gets upgraded. The gear selector has been moved from the center console to behind the steering wheel, which allows more storage space in the open console area. There are also dual 12.3-inch 'panoramic' display screens and a Head-up Display which shows the most relevant information for drivers as a 12-inch projection on the windscreen. A new 'Connected Car Navigation Cockpit' is due to provide advanced graphics. The Kona's features can be updated thanks to continuous Over-the-Air (OTA) software updates.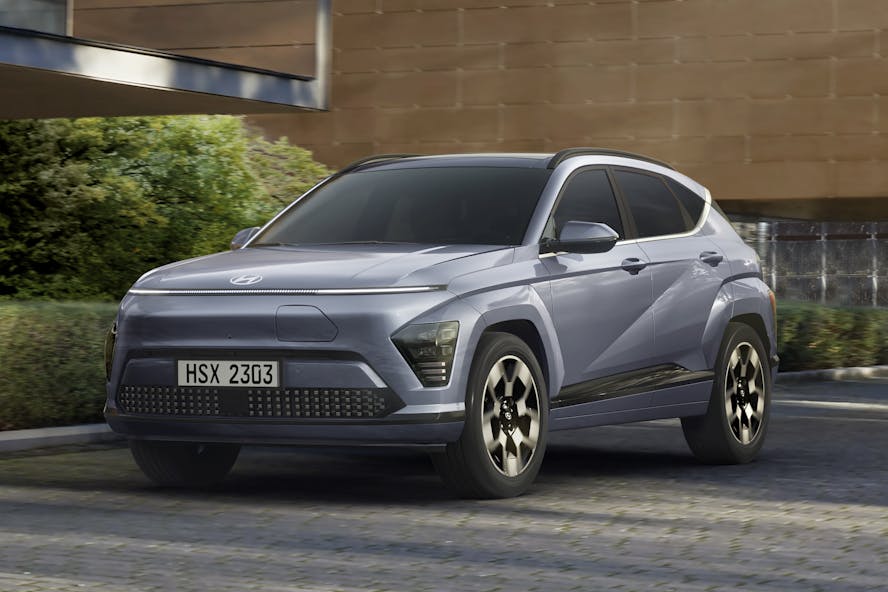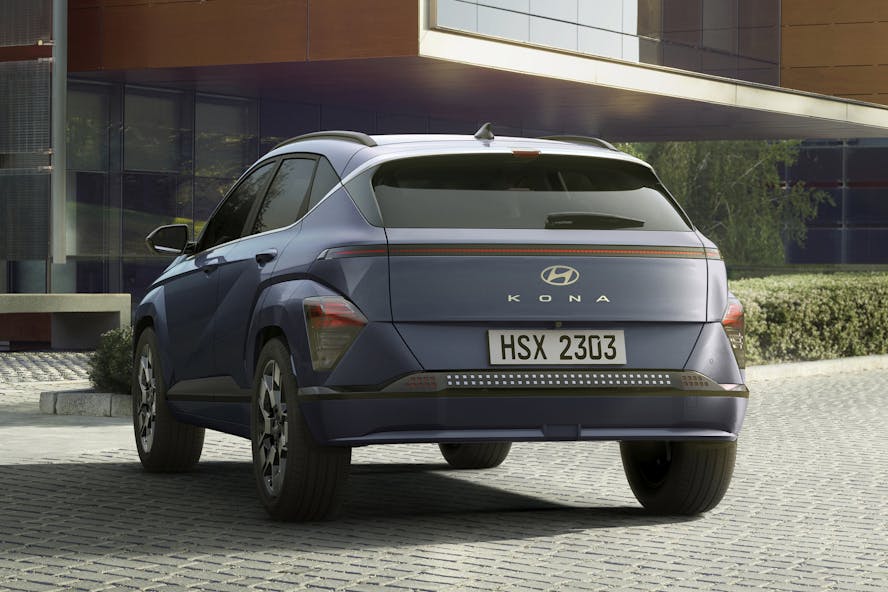 The new Hyundai Kona Electric has interior and exterior Vehicle-to-Load (V2L) outlets, meaning that the car can power items of electrical equipment. Battery preconditioning aims to improve range performance in winter, and a frozen charge door prevention system enables the user to open the charge door in a minus 30-degree environment. A new charging port door lamp helps to ensure visibility at night. Electronic-Active Sound Design (e-ASD) creates a virtual sound that makes EVs more engaging for the driver.
Traditionally, cars with petrol engines are designed first, and then adapted for electric variants. However with the new Kona, the electric model was designed first, then the internal combustion engine versions.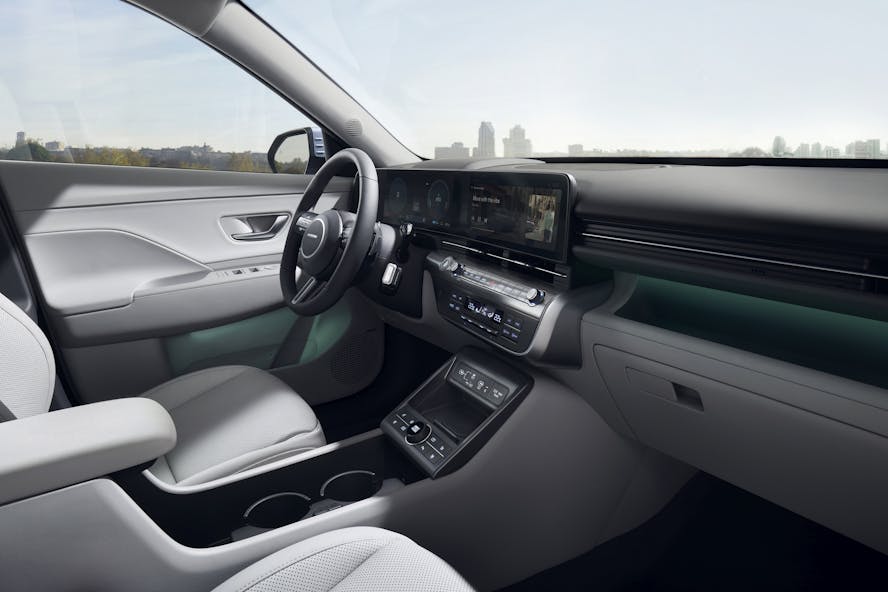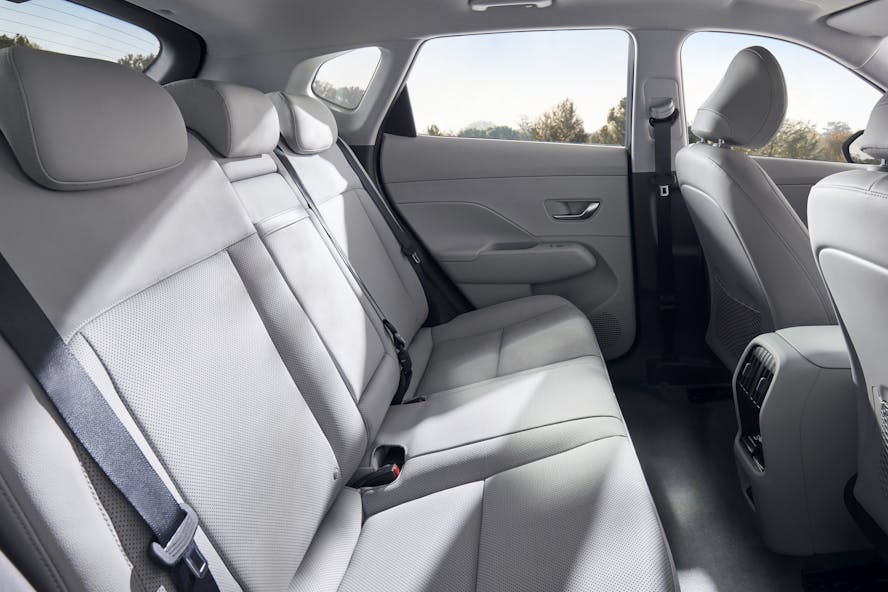 The new Hyundai Kona Electric is available in a wide range of colours: Abyss Black Pearl, Atlas White, Serenity White Pearl, Shimmering Silver Metallic, Cyber Gray Metallic, Ecotronic Gray Pearl, Engine Red, Ultimate Red Metallic, Soultronic Orange Pearl, Jupiter Orange Metallic, Mirage Green, Amazon Gray Metallic, Cypress Green Pearl, Meta Blue Pearl, Denim Blue Pearl and Sailing Blue Pearl
The new Kona Electric is due in 2023. Hyundai is due to bring 11 new EVs to market by 2030.
Our electric car lease special offers
£2,713.18 Initial rental (ex. VAT)
£3,255.81 Initial rental (inc. VAT)
48 Month term
5000 Annual mileage
Subject to status and conditions + arrangement fee
£301.

46
Business contract hire per month (ex. VAT)
£361.

76
Personal contract hire per month (inc. VAT)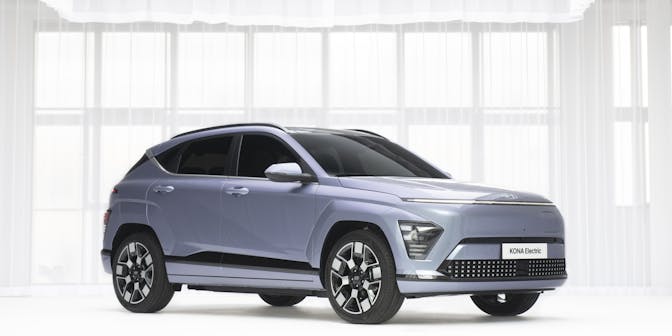 £1,951.79 Initial rental (ex. VAT)
£2,342.15 Initial rental (inc. VAT)
48 Month term
5000 Annual mileage
Subject to status and conditions + arrangement fee
£216.

87
Business contract hire per month (ex. VAT)
£260.

24
Personal contract hire per month (inc. VAT)
£2,728.44 Initial rental (ex. VAT)
£3,274.13 Initial rental (inc. VAT)
24 Month term
5000 Annual mileage
Subject to status and conditions + arrangement fee
£303.

16
Business contract hire per month (ex. VAT)
£363.

79
Personal contract hire per month (inc. VAT)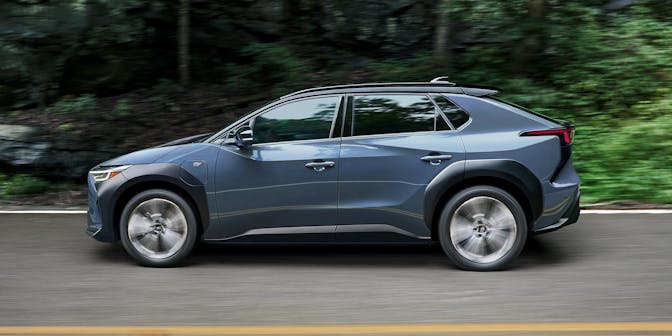 Our electric car lease special offers