NIO EL6 SUV and ET5 Touring launched in Europe
Smart electric vehicle company NIO has today unveiled its fully-electric smart premium EL6 and EL5 Tourer. Both models are intended to meet the needs of modern living and will be available in Europe excluding the UK.
The electric NIO EL6 SUV and NIO ET5 Touring have been launched in Germany, the Netherlands, Sweden, Denmark and Norway – but not in the UK.
The NIO EL6 and ET5 Touring both share the same standard dual-motor, four-wheel drive system comprised of a 150 kW front induction motor and a 210 kW rear permanent magnet motor, with a total power output of 360 kW / 483 bhp and a peak torque of 700 Nm. This powertrain delivers acceleration from 0 to 62 mph in 4.5 seconds in the EL6 SUV, and in just 4.0 seconds in the ET5 Touring.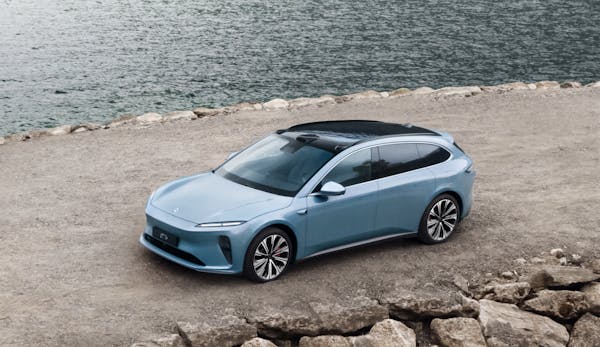 Both vehicles are available with a 75 kWh battery – capable of up to 270 miles WLTP range in the ET5 Touring – or a 100 kWh battery which offers up to 347 miles WLTP range ET5 Touring, or up to 328 miles in the EL6 SUV.
NIO's innovative Battery-as-a-Service (BaaS) subscription is also available; all NIOs can access a growing range of Power Swap Stations, offering a fresh battery in less than five minutes as well as access to over 400,000 third-party chargers in Europe.
The EL6 offers nine (yes, nine!) driving modes, it's capable of making up to 500 damping adjustments per second, and Intelligent Smooth Stop (ISS) technology can automatically adjust its braking force.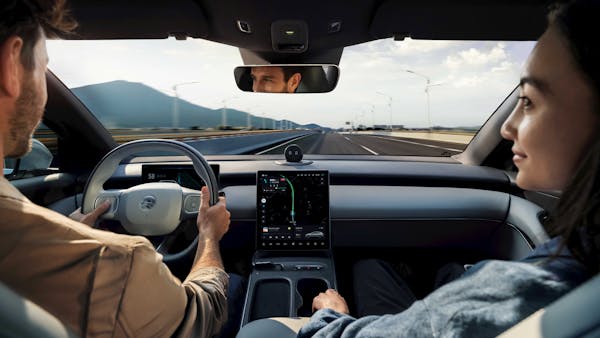 The boot of the EL6 features 'three-layers' and up to 668 litres of space, or up to 1,430 litres with the rear seats folded down.
The ET5 has 450 litres of boot space, with a further 42 litres under the floor, or 1,300 litres with the rear seats folded down.
The EL6's driver's seat is capable of 20-way adjustment, but an upgraded passenger Lounge Seat beats this, with 22-way adjustment, and a 'zero-gravity position'. The rear row of seating also comes with power adjustable seats. NIO claims that the EL6 offers the largest openable sunroof in its class: almost one square metre.
The EL6 features a Head-up Display (HUD) and intelligent Adaptive Driving Beam (ADB) headlights as standard.
Deliveries of the NIO EL6 SUV and NIO ET5 Touring start in Q4 2023.
NIO operates R&D centres and manufacturing facilities globally including in China and Oxford in the UK. The company has established sales and service networks in China, Norway, Germany, the Netherlands, Sweden, and Denmark, providing products and services to users in over 300 cities worldwide. By 2025, NIO plans to serve users in more than 25 countries and regions around the world.
Our electric car lease special offers
£2,713.18 Initial rental (ex. VAT)
£3,255.81 Initial rental (inc. VAT)
48 Month term
5000 Annual mileage
Subject to status and conditions + arrangement fee
£301.

46
Business contract hire per month (ex. VAT)
£361.

76
Personal contract hire per month (inc. VAT)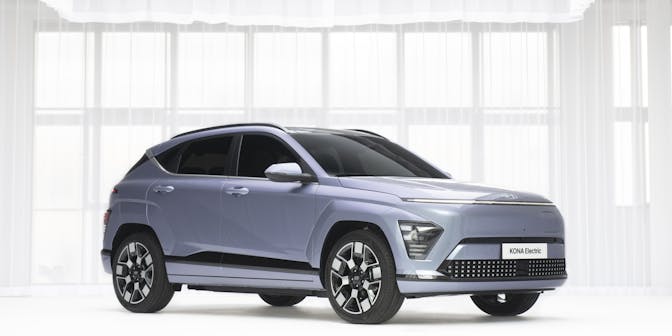 £1,951.79 Initial rental (ex. VAT)
£2,342.15 Initial rental (inc. VAT)
48 Month term
5000 Annual mileage
Subject to status and conditions + arrangement fee
£216.

87
Business contract hire per month (ex. VAT)
£260.

24
Personal contract hire per month (inc. VAT)
£2,728.44 Initial rental (ex. VAT)
£3,274.13 Initial rental (inc. VAT)
24 Month term
5000 Annual mileage
Subject to status and conditions + arrangement fee
£303.

16
Business contract hire per month (ex. VAT)
£363.

79
Personal contract hire per month (inc. VAT)