Oli follows in the footsteps of innovative Citroens
We get our first look at Citroen's Oli concept vehicle, which promises an all-electric future with cutting-edge features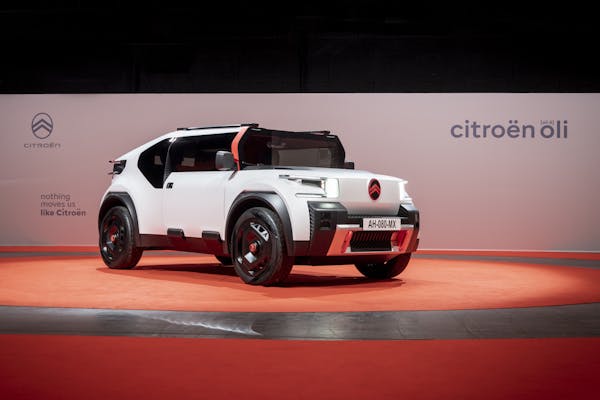 The Citroen Oli concept car is an electric vehicle that weighs just 1,000kg, allowing it to achieve a WLTP range of 248 miles from a 40kWh battery.
Oli is inspired by Citroen's C10 concept from 1956, and Citroen has lined up the Oli, the C10, and a collection of other notable cars from its past for the Rétromobile Show 2023, held in Paris from 1-5 February 2023.
The cars on display all exhibit innovative features, just like the weight-saving approach of Oli – which is making its public debut following its reveal in September. Citroen says that Oli aims to offer "electrically powered family transport that is affordable, light, versatile and tackles society's challenges."
Oli incorporates recycled and recyclable materials – for example the bonnet, roof and boot floor panels are made from recycled honeycomb cardboard – and "mesh" seat backs require 80% fewer parts than traditional seats.
Here's a run-down of some of Oli's illustrious forebears at the Rétromobile Show 2023.
C4
Launched in 1928, the C4 had an innovative engine and advanced suspension that provided high levels of ride comfort on poorly surfaced roads.
TRACTION AVANT
The Traction Avant, launched in 1934, was the first production vehicle to be equipped with a front-wheel drive system, a monocoque structure, hydraulic brakes and four-wheel independent suspension.
CONCEPT C10
With its design inspired by naval aircraft techniques, the 1956 C10 concept's shape earned it the nickname of the 'water drop', as well as being light and economical.
2CV
The minimalist 2CV arrived in 1948; it was easy to manufacture and repair, as well as being the cheapest car available.
AMI 6
Unveiled in 1961, Ami 6 had a revolutionary 'Z-shaped' rear, with its inverted rear window freeing up space for the boot.
MEHARI
The Mehari, dating back to 1968, was lightweight, with a thermoformed tinted plastic body that could resist scratches, and a canvas roof and fold-down windscreen.
CX
The CX had an aerodynamic design with large windows and concave rear screen, along with a futuristic dashboard with controls grouped in a crescent. The CX was voted 'Car of the Year' in 1975.
You can view some of the most iconic models from Citroën's history on the Citroën Origins website: www.citroenorigins.com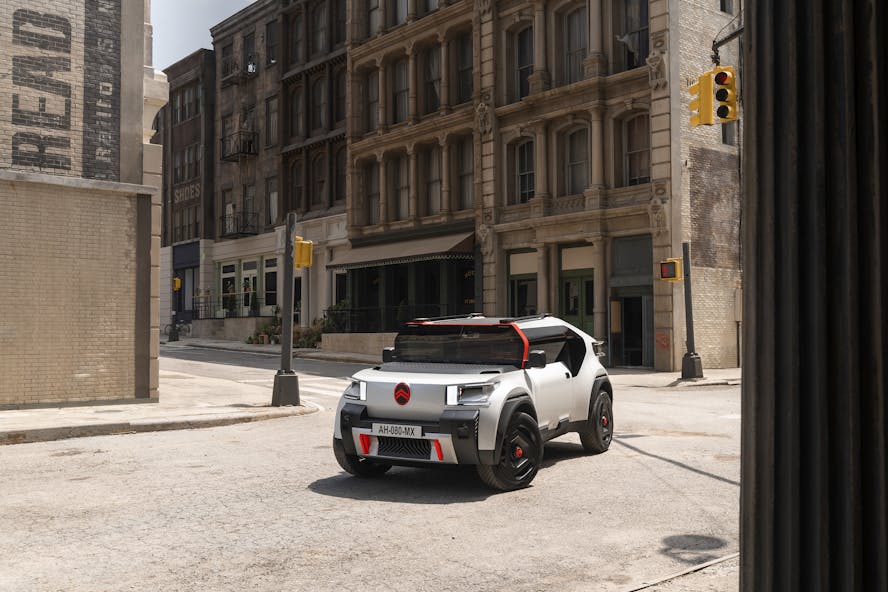 Our electric car lease special offers
£2,713.18 Initial rental (ex. VAT)
£3,255.81 Initial rental (inc. VAT)
48 Month term
5000 Annual mileage
Subject to status and conditions + arrangement fee
£301.

46
Business contract hire per month (ex. VAT)
£361.

76
Personal contract hire per month (inc. VAT)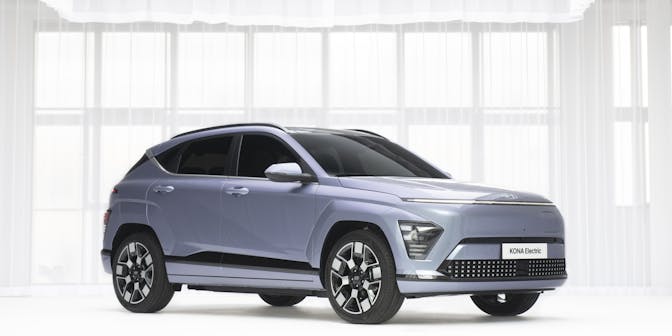 £1,951.79 Initial rental (ex. VAT)
£2,342.15 Initial rental (inc. VAT)
48 Month term
5000 Annual mileage
Subject to status and conditions + arrangement fee
£216.

87
Business contract hire per month (ex. VAT)
£260.

24
Personal contract hire per month (inc. VAT)
£2,728.44 Initial rental (ex. VAT)
£3,274.13 Initial rental (inc. VAT)
24 Month term
5000 Annual mileage
Subject to status and conditions + arrangement fee
£303.

16
Business contract hire per month (ex. VAT)
£363.

79
Personal contract hire per month (inc. VAT)