Plugsurfing and Parkopedia's new EV parking and charging solution
In a new collaboration, Parkopedia's Payment Platform in-car commerce functionality and Plugsurfing's Drive API have been combined to provide drivers with a comprehensive solution for finding and paying for charging at over 500,000 charge stations across Europe and the UK.
When people have charged their electric cars using public charging infrastructure a few times, most of the concerns about charging that make headlines in the media are a thing of the past. However it would still be easier for your EV to find a charger by itself, and for the charging and payment to be sorted out automatically.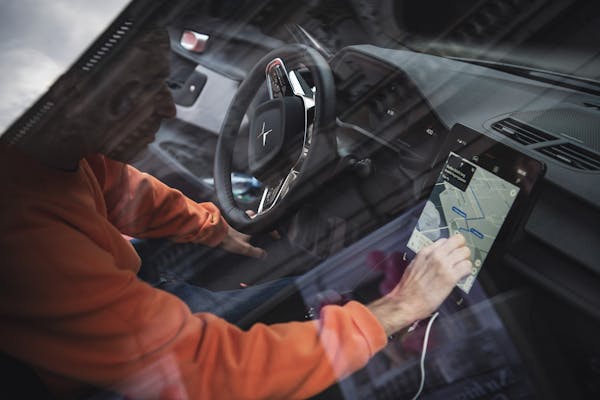 Which is exactly what is planned by Plugsurfing and Parkopedia. Electric car drivers are due to benefit from a simplified process of locating, navigating to, and paying for parking or charging, with in-car payments available at over 500,000 Plugsurfing-enabled charge points across Europe and the UK. A new collaboration brings together Plugsurfing and Parkopedia's EV service 'Park and Charge', allowing drivers direct access to Plugsurfing's network of chargers.
This makes it easy for drivers to locate, start, and pay for charging at over 500,000 charge points across Europe, with charging sessions started and paid for remotely or within the vehicle.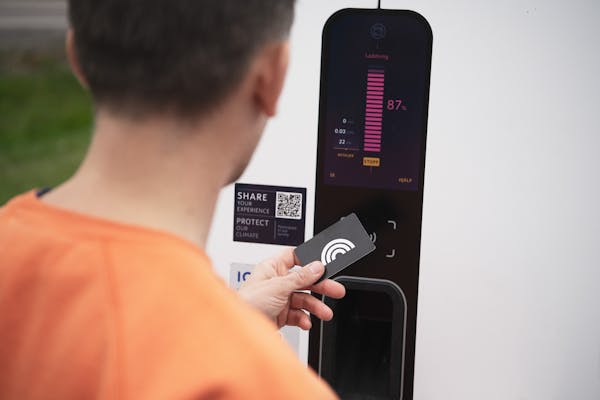 Plugsurfing is Europe's leading eMobility Service Provider (eMSP) and the new partnership with Parkopedia sees the companies working together to make it easier for motorists to accurately find chargers and pay for charging sessions by bringing this service into the vehicle. The partnership provides access to the most comprehensive network of chargers across Europe.
Parkopedia combines EV charging payments with broader in-car payment services, covering services such as parking, through Parkopedia's Single Sign-on Payment Platform.
The partnership enables car makers to benefit from the combination of an extensive charging network, parking and charging data, and end-to-end in-car payment services.
Parkopedia is the leading connected car services provider used by car makers, organisations and millions of drivers around the world. The company helps drivers find and pay for parking, EV charging, fuel and tolls across 90 countries. Parkopedia is also developing highly detailed parking maps to help drivers and self-driving vehicles navigate to parking spaces indoors.
Over 1.5 million drivers are connected to Plugsurfing through the various apps and services it creates for its partners, including a network of over 500,000 charge points across Europe and the UK.
Our electric car lease special offers
£2,524.26 Initial rental (ex. VAT)
£3,029.11 Initial rental (inc. VAT)
48 Month term
5000 Annual mileage
Subject to status and conditions + arrangement fee
£280.

47
Business contract hire per month (ex. VAT)
£336.

57
Personal contract hire per month (inc. VAT)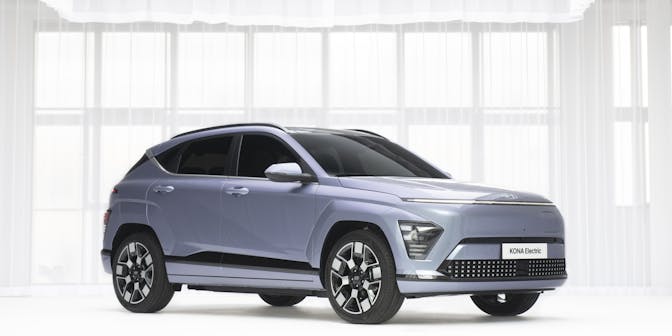 £2,067.67 Initial rental (ex. VAT)
£2,481.20 Initial rental (inc. VAT)
48 Month term
5000 Annual mileage
Subject to status and conditions + arrangement fee
£229.

74
Business contract hire per month (ex. VAT)
£275.

69
Personal contract hire per month (inc. VAT)
£2,676.21 Initial rental (ex. VAT)
£3,211.46 Initial rental (inc. VAT)
48 Month term
5000 Annual mileage
Subject to status and conditions + arrangement fee
£297.

36
Business contract hire per month (ex. VAT)
£356.

83
Personal contract hire per month (inc. VAT)