Practical Volkswagen ID.7 Tourer on the way in 2024
An estate version of the pure electric Volkswagen ID.7 has been confirmed by the German brand.
 The Volkswagen ID.7 Tourer has been revealed, albeit with camouflaged bodywork (featuring a design representing 'Indian summer'). The ID.7 Tourer will be Volkswagen's first all-electric estate and will be launched in Europe in 2024.
Volkswagen hasn't published many details about the ID.7 Tourer so far, but the company is promoting the EV's aerodynamic credentials. The ID.7 Saloon (which actually has a hatchback rather than a boot, so 'Fastback' is probably a more accurate term) has a Cd-value of 0.234, and the ID.7 Tourer's Cd-value of 0.242 is only very slightly down on the saloon's figure. Slippery aerodynamics means efficiency, which translates to an improved driving range from the battery.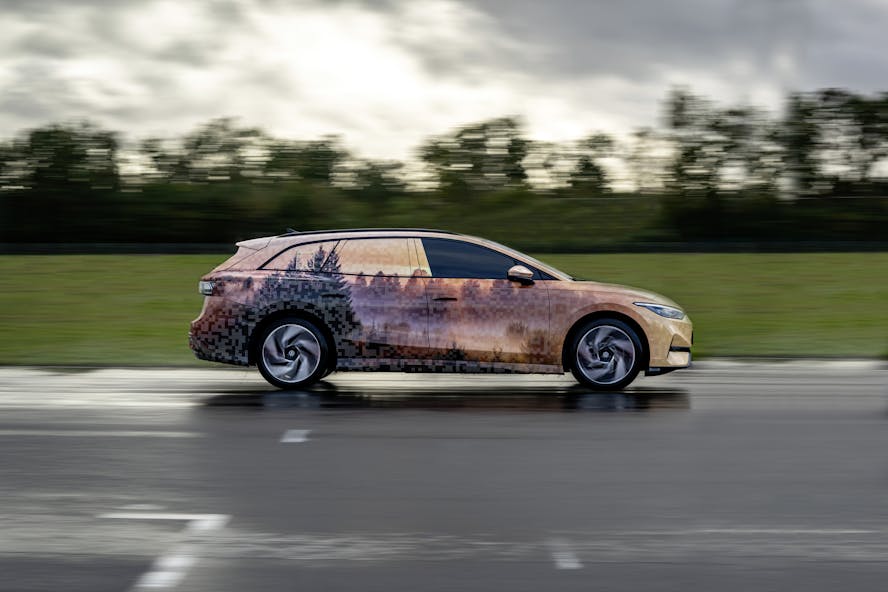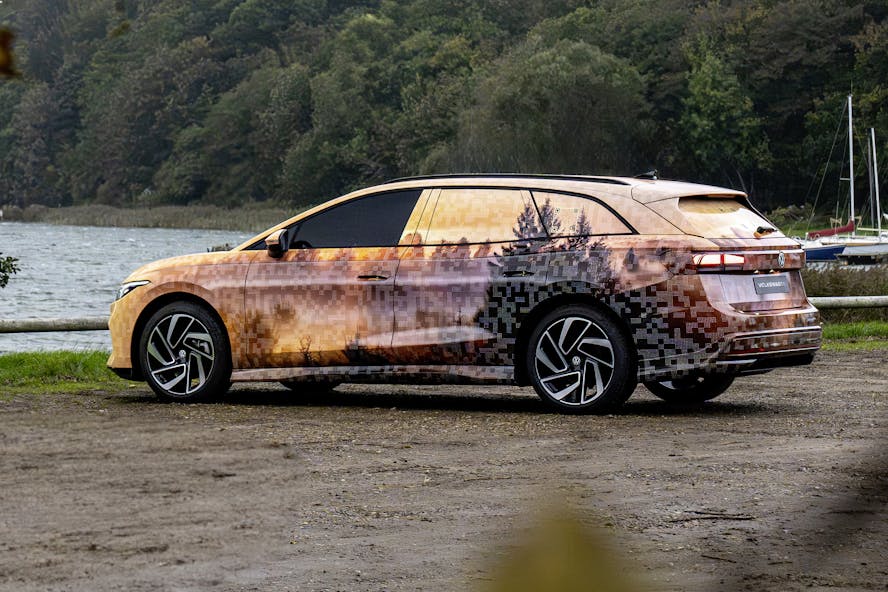 The ID.7 Saloon (which is currently in the process of going on sale in Europe) has a 91 kWh battery (86 kWh usable capacity), which offers a range of up to 435 miles. It's likely that the ID.7 Tourer will share the same battery, and a very similar range.
Volkswagen has also revealed the size of the ID.7 Tourer's boot, which is 545 litres, or 1,714 litres with the rear seats folded, with a cargo space that's almost two metres long.
Aside from the battery and range, the infotainment improvements in the ID.7 Saloon can also be expected in the ID.7 Tourer. Volkswagen's electric ID. family (ID.3, ID.4, ID.5 and ID. Buzz) all have an infotainment system that would benefit from a number of improvements, such as permanent home screen shortcut buttons for main car controls such as navigation, radio/media, phone and climate. Some of these issues have been addressed in the ID.7, for example the heating and ventilation controls are now always visible at the bottom of the touchscreen, rather than having to press a button to display them on the screen.
The home screen of the centre display includes a map, which you can press to select navigation. At the top of the screen you have the option to select up to five of your own 'favourite' car controls as shortcut buttons.
Other new features include 'smart vents', which give the ability to adjust where the ventilation comes from by dragging your finger on the graphic of the air vents on the screen.
And the best thing? The slider controls for temperature and volume are now illuminated so you can see them at night for the first time!
Our electric car lease special offers
£2,713.18 Initial rental (ex. VAT)
£3,255.81 Initial rental (inc. VAT)
48 Month term
5000 Annual mileage
Subject to status and conditions + arrangement fee
£301.

46
Business contract hire per month (ex. VAT)
£361.

76
Personal contract hire per month (inc. VAT)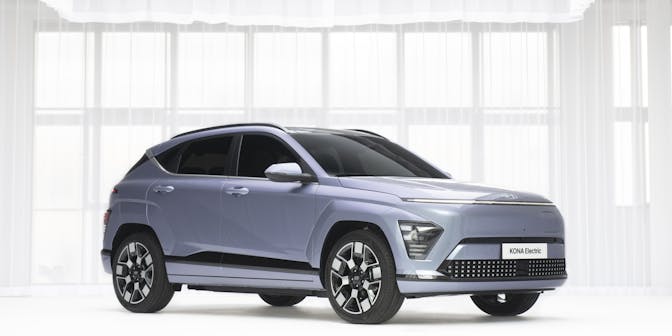 £1,951.79 Initial rental (ex. VAT)
£2,342.15 Initial rental (inc. VAT)
48 Month term
5000 Annual mileage
Subject to status and conditions + arrangement fee
£216.

87
Business contract hire per month (ex. VAT)
£260.

24
Personal contract hire per month (inc. VAT)
£2,728.44 Initial rental (ex. VAT)
£3,274.13 Initial rental (inc. VAT)
24 Month term
5000 Annual mileage
Subject to status and conditions + arrangement fee
£303.

16
Business contract hire per month (ex. VAT)
£363.

79
Personal contract hire per month (inc. VAT)