New GS trim available on Vauxhall Vivaro-e
Sporty trim level added to the Vivaro-e van range
Vauxhall has added a new sporty trim to its Vivaro van range and is available on the all electric version of the panel van.
As the photos show, this is the sportiest trim yet seen on the award-winning light commercial vehicle, with various styling updates providing a striking road presence.
The exterior styling updates are numerous but include:
new rear spoiler
new rear bumper
side skirts and mud guards
lip spoiler
18-inch T-spoke alloy wheels
It isn't just the exterior which has had a sporty makeover, inside the cabin the sportiness continues, with eco-leather seating complete with red stitching and ventilation perforations.
The rear load space hasn't been tinkered with, so you'll get the standard cubic load volume on a standard H1L1 Vivaro van. The engineers also haven't updated anything under the bonnet, so the Vauxhall Vivaro-e GS remains powered by a 75kWh battery, which supports rapid 100kW DC charging.
£3,598.88 Initial rental (ex. VAT)
48 Month term
5000 Annual mileage
Subject to status and conditions + arrangement fee
From
£399.

88
per month (ex. VAT)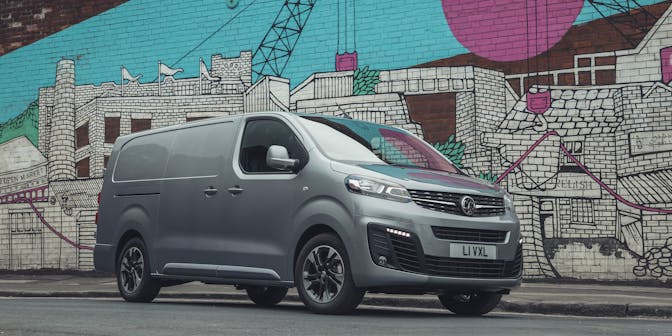 Take a look at some of our electric car lease special offers...
£2,713.18 Initial rental (ex. VAT)
£3,255.81 Initial rental (inc. VAT)
48 Month term
5000 Annual mileage
Subject to status and conditions + arrangement fee
£301.

46
Business contract hire per month (ex. VAT)
£361.

76
Personal contract hire per month (inc. VAT)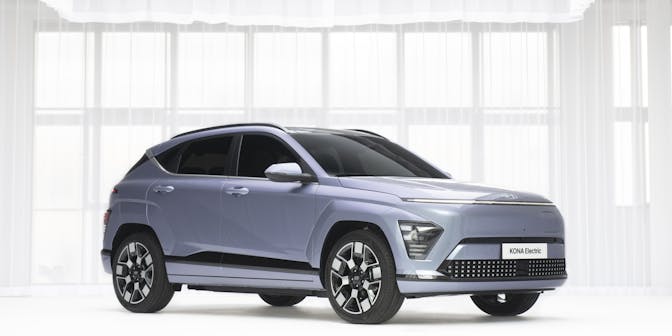 £1,951.79 Initial rental (ex. VAT)
£2,342.15 Initial rental (inc. VAT)
48 Month term
5000 Annual mileage
Subject to status and conditions + arrangement fee
£216.

87
Business contract hire per month (ex. VAT)
£260.

24
Personal contract hire per month (inc. VAT)
£2,728.44 Initial rental (ex. VAT)
£3,274.13 Initial rental (inc. VAT)
24 Month term
5000 Annual mileage
Subject to status and conditions + arrangement fee
£303.

16
Business contract hire per month (ex. VAT)
£363.

79
Personal contract hire per month (inc. VAT)