The 2025 Polestar 4 debuts as a new breed of all-electric SUV coupé
The new Polestar 4, which debuted at the Shanghai Auto Show, integrates the aerodynamics of a coupé with the space of an SUV to create a new breed of SUV coupé, all without a rear window.
The Polestar 4 is an electric performance 'SUV coupé' and the fastest Polestar production car to date, with a power output of 544 hp and acceleration from 0-62 mph in just 3.8 seconds.
Both dual and single-motor versions will be available, with single-motor versions featuring rear-wheel drive.
There are two long-range versions, both with 102 kWh batteries, and the Long Range Dual Motor model has a preliminary (WLTP) range target of up to 350 miles. A disconnect clutch allows the car to disengage the front electric motor when not needed, to maximize range and efficiency.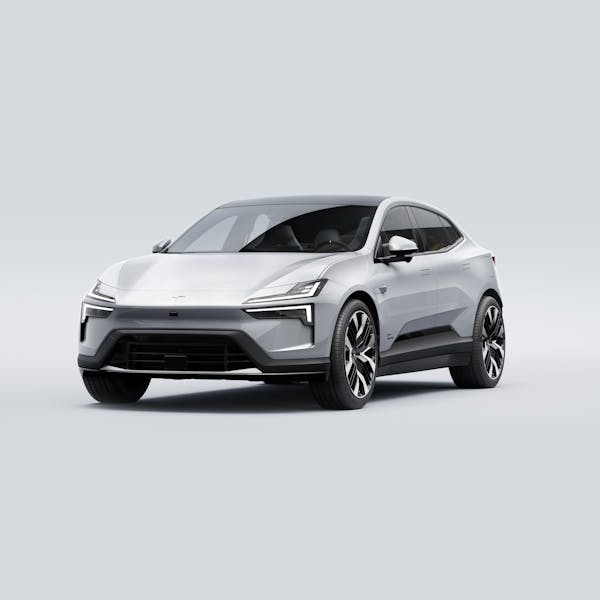 All versions feature charging at up to 200 kW DC and 22 kW AC, together with bi-directional charging, and vehicle-to-load (V2L) capability allows the Polestar 4 to power external devices. A heat pump is fitted as standard, enabling the car to capitalize on ambient heat when preconditioning the cabin and battery.
A new drive optimization function allows the driver to select between range or performance driving modes in the Long Range Dual Motor version. Performance mode sharpens up responsiveness from the powertrain and engages both motors at all times for full power delivery and the best performance. Range mode prioritizes efficiency, with the use of only the rear motor.
The Long Range Single Motor version features an electric motor at the rear with 272 hp and 343 Nm of torque, and a preliminary (WLTP) range target of up to 372 miles.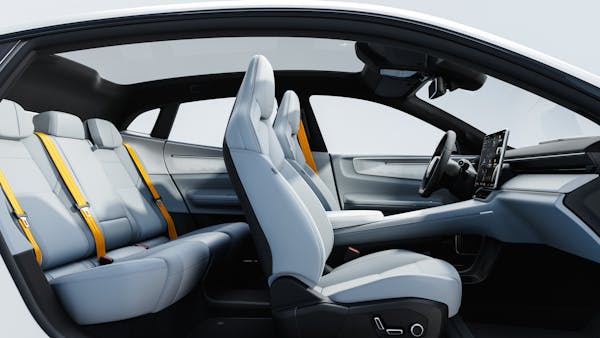 A key design feature of the Polestar 4 is the absence of a rear window – the company says that this "enables a new kind of immersive rear occupant experience", with "occupants cocooned in an intimate environment, with reclining seats".
Because there's no rear window, the glass roof can stretch beyond the rear occupants' heads. The standard full-length glass roof is available with optional electrochromic functionality, allowing it to be opaque or transparent.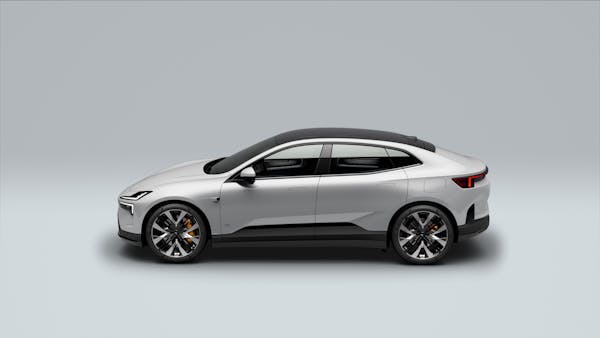 The rear-view mirror is replaced by a high-definition screen that shows a real-time feed from a roof-mounted rear camera – enabling a far wider field of view than what can be experienced in most cars.
The car's low nose, retractable door handles, flush glazing with frameless windows, rear aero blades, and airflow optimization around the rear light bar all help to deliver aerodynamic efficiency.
As with other Polestar cars, regular over-the-air (OTA) updates allow for new features and improvements to be sent remotely to all vehicles, removing the need to visit a dealer to gain the latest software.
The Polestar 4 will be launched initially in China, with production due to begin in November 2023. A launch for other markets, including Europe, is planned for early 2024, with pricing expected to be from £55,000.
Our electric car lease special offers
£2,524.26 Initial rental (ex. VAT)
£3,029.11 Initial rental (inc. VAT)
48 Month term
5000 Annual mileage
Subject to status and conditions + arrangement fee
£280.

47
Business contract hire per month (ex. VAT)
£336.

57
Personal contract hire per month (inc. VAT)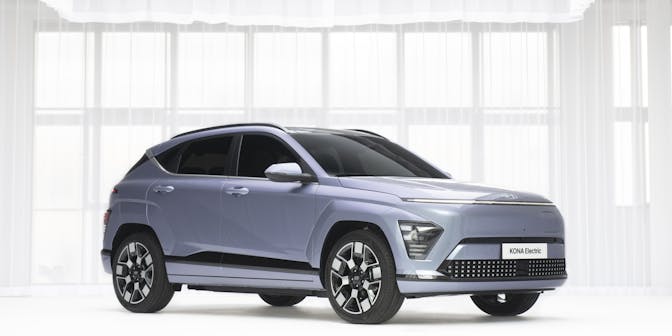 £2,067.67 Initial rental (ex. VAT)
£2,481.20 Initial rental (inc. VAT)
48 Month term
5000 Annual mileage
Subject to status and conditions + arrangement fee
£229.

74
Business contract hire per month (ex. VAT)
£275.

69
Personal contract hire per month (inc. VAT)
£2,676.21 Initial rental (ex. VAT)
£3,211.46 Initial rental (inc. VAT)
48 Month term
5000 Annual mileage
Subject to status and conditions + arrangement fee
£297.

36
Business contract hire per month (ex. VAT)
£356.

83
Personal contract hire per month (inc. VAT)