The all-electric BMW i5 eDrive40 energises the 5 series range
The latest addition to BMW's eight generation 5 series lineup is the sportier-looking, all-electric i5 eDrive40, a contemporary interpretation of the famous BMW signature design with cutting-edge efficiencydynamics technology.
The BMW 5 Series Saloon is now available for the first time with an all-electric powertrain, in the form of two models, the BMW i5 eDrive40 and the BMW i5 M60 xDrive.
The BMW i5 eDrive40 offers up to a 356-mile range, while the performance-focused BMW i5 M60 xDrive delivers a 0-62mph time of just 3.8 seconds.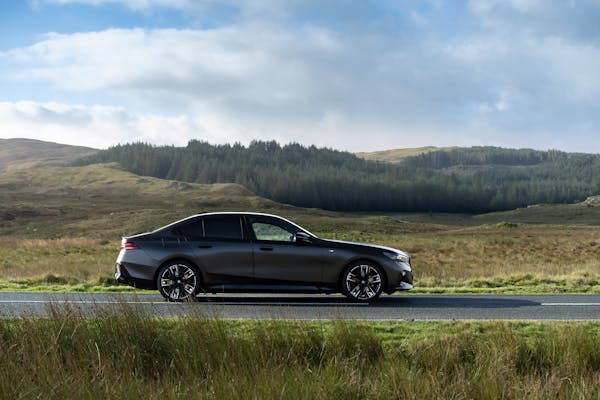 The i5 eDrive40 has an electric motor on the rear axle, providing rear-wheel drive, and generating a maximum power output of 340hp and maximum torque of 400Nm, or 430Nm with the Sport Boost or Launch Control function. This results in a 0 to 62mph acceleration time of 6.0 seconds.
The i5 M60 xDrive has electric motors on the front and rear axles giving all-wheel drive. The rear motor generates 340hp, while the front motor produces 261hp, giving a total system output of 601hp with M Sport Boost or M Launch Control. There's also a huge 795Nm of torque, or 820Nm when M Sport Boost or M Launch Control is activated. The result is a 0-62mph acceleration time of 3.8 seconds.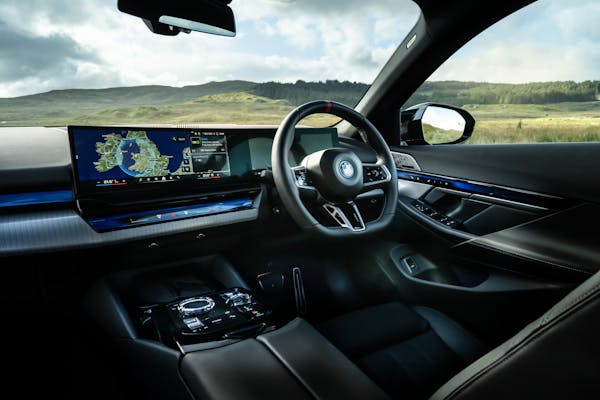 BMW has avoided shift paddles in its EVs to date, but this is a feature on both the i5 eDrive40 and the i5 M60 xDrive; pulling back the paddle delivers maximum 'Sport Boost' acceleration.
The BMW i5 has an 81.2 kWh (usable) battery which delivers a combined WLTP range of 296 - 362 miles in the i5 eDrive40 and 282 - 320 miles in the i5 M60 xDrive.
BMW claims that the i5's range can be increased by up to 25 percent by selecting 'My Mode EFFICIENT', and a new 'MAX RANGE' function can extend this even further. As well as EFFICIENT, other available My Modes are PERSONAL, SPORT, RELAX, EXPRESSIVE and DIGITAL ART.
High, medium or low braking energy recovery can be selected in the BMW iDrive menu, and the system can use navigation data and information from the driver assistance systems to adjust how much power is recuperated according to traffic levels. The i5 also features heat pump technology, which uses heat from the drive units and battery to warm the cabin in cold weather.
The BMW i5 can ultra-rapid DC charge at up to 205kW at a public charger, giving a 10% to 80% charge in around 30 minutes, allowing it to add 97 miles of range in just 10 minutes when starting off with a 10% charge. Using AC charging, the EV can charge at up to 11kW as standard and optionally up to 22kW (22kW is standard on the i5 M60 xDrive).
The BMW i5 eDrive40 is priced from £74,105 and the BMW i5 M60 xDrive is priced from £97,745.
A BMW i5 Touring will be available in spring 2024.
Our electric car lease special offers
£2,524.26 Initial rental (ex. VAT)
£3,029.11 Initial rental (inc. VAT)
48 Month term
5000 Annual mileage
Subject to status and conditions + arrangement fee
£280.

47
Business contract hire per month (ex. VAT)
£336.

57
Personal contract hire per month (inc. VAT)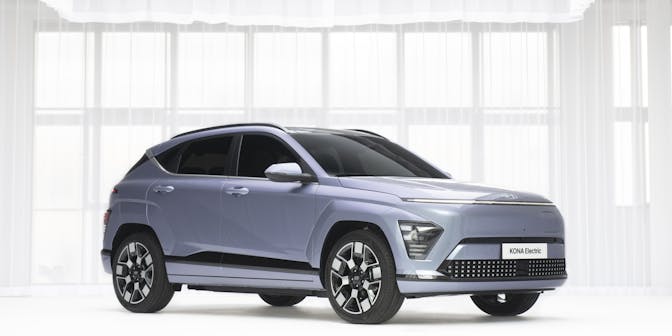 £2,067.67 Initial rental (ex. VAT)
£2,481.20 Initial rental (inc. VAT)
48 Month term
5000 Annual mileage
Subject to status and conditions + arrangement fee
£229.

74
Business contract hire per month (ex. VAT)
£275.

69
Personal contract hire per month (inc. VAT)
£2,676.21 Initial rental (ex. VAT)
£3,211.46 Initial rental (inc. VAT)
48 Month term
5000 Annual mileage
Subject to status and conditions + arrangement fee
£297.

36
Business contract hire per month (ex. VAT)
£356.

83
Personal contract hire per month (inc. VAT)