The new Volkswagen ID.7 gets premium Harman Kardon sound system
Volkswagen has announced that the forthcoming ID.7 saloon will get a top-grade Harman Kardon sound system as part of a distinctively premium level of kit to tempt drivers to opt for the model over competitors.
The new all-electric Volkswagen ID.7 promises an extremely quiet driving experience, which unlocks the opportunity to offer a high-quality sound system for its driver and passengers.
Volkswagen has worked with Harman Kardon to develop an optional premium sound system that benefits from hundreds of hours of tuning thanks to Harman Kardon engineers working closely with Volkswagen's teams to create the ideal sound system for the specific vehicle interior of the ID.7.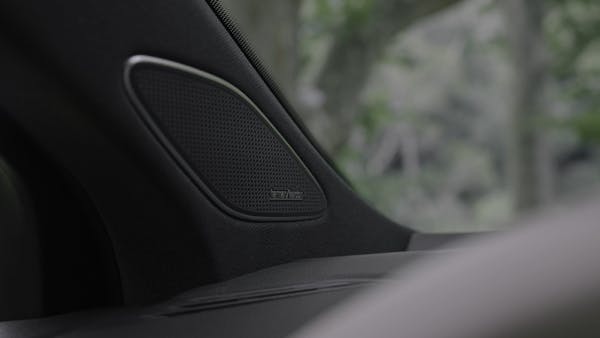 The system includes 14 speakers, 16 channels, a subwoofer and centre speaker, plus four different sound modes. And then there's the 'Fraunhofer Sonamic Panorama algorithm'. Harman Kardon says that this "separates the individual sound sources of a stereo recording, evenly distributing them in a U-shaped soundstage that envelopes and immerses everyone in the vehicle. The result is that each listener can appreciate the details that would otherwise be imperceptible."
The Harman Kardon sound system also features sound focus seat optimisation technology in which specific seats can be highlighted for the best listening experience - either all-seat optimisation, front seat only, driver only, or rear seat only.
And to give listeners the freedom to personalise their listening experience, the system includes a choice of four sound settings. Harman Kardon explains: "Each setting accentuates a different sonic aspect, allowing listeners to adjust the system and enjoy varied sound reproduction that ensures a completely new perception of the sound."
The four sound settings are:
Pure: A high-quality, neutral sound experience with nothing added or taken away, for a balanced, authentic, studio-like sound experience.

Relax: The soft playback setting, is ideal for music that tends to play in the background, for a particularly relaxed and fatigue-free music experience.

Speech: Ideally suited to the clear reproduction of spoken content such as radio, podcasts and audiobooks, for comfortable listening with increased intelligibility even over a longer period of time.

Vibrant: Voluminous sound reproduction for modern and dynamic music that is high in emotion and energy.
The Harman Kardon sound system is also designed to visually integrate with the Volkswagen ID.7's interior.
Our electric car lease special offers
£2,713.18 Initial rental (ex. VAT)
£3,255.81 Initial rental (inc. VAT)
48 Month term
5000 Annual mileage
Subject to status and conditions + arrangement fee
£301.

46
Business contract hire per month (ex. VAT)
£361.

76
Personal contract hire per month (inc. VAT)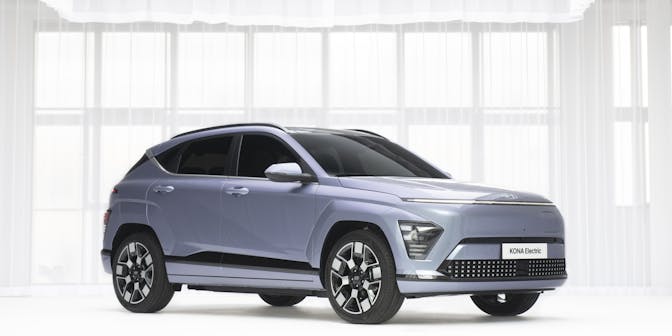 £1,951.79 Initial rental (ex. VAT)
£2,342.15 Initial rental (inc. VAT)
48 Month term
5000 Annual mileage
Subject to status and conditions + arrangement fee
£216.

87
Business contract hire per month (ex. VAT)
£260.

24
Personal contract hire per month (inc. VAT)
£2,728.44 Initial rental (ex. VAT)
£3,274.13 Initial rental (inc. VAT)
24 Month term
5000 Annual mileage
Subject to status and conditions + arrangement fee
£303.

16
Business contract hire per month (ex. VAT)
£363.

79
Personal contract hire per month (inc. VAT)