UK debut of Abarth 500e Scorpionissima
Abarth will be debuting its first-ever all-electric car - The Abarth 500e - at the Salon Privé London in April. The new Abarth 500e Scorpionissima is the brand's first step into the electric era.
The petrol-powered Abarth 500 has been transformed into an electric car known as the Abarth 500e, and the Abarth 500e Scorpionissima is the launch edition.
As with the ICE version of the Abarth 500, the 500e is essentially a sporty, re-badged version of the Fiat 500.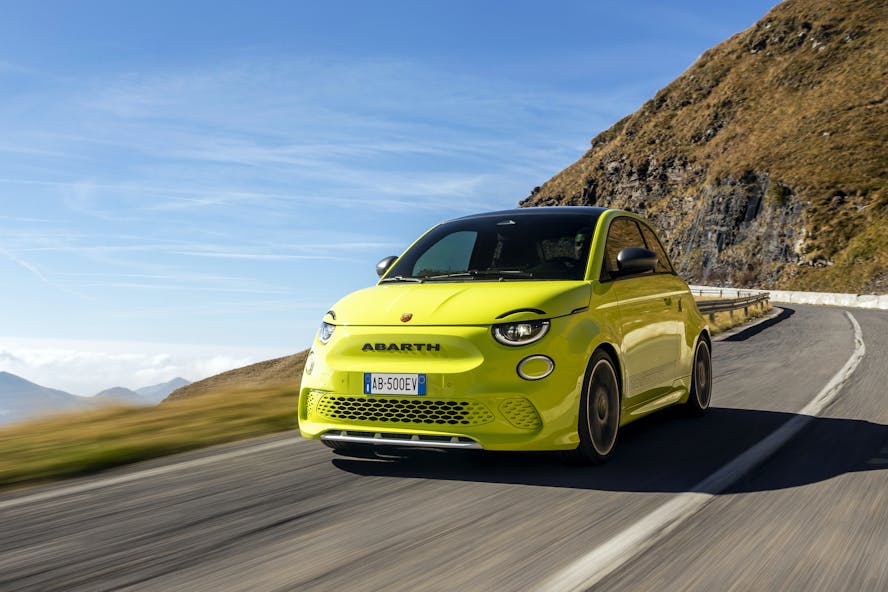 The Abarth 500e Scorpionissima has 113.7 kW/155 PS of power and 235 Nm of instant torque, delivering a 0-62 mph time of 7.0 seconds. At city speeds from 12 mph to 25 mph, the 500e is 50% faster than the petrol model.
The 500e Scorpionissima has three driving modes: Turismo, Scorpion Street, and Scorpion Track. Turismo and Scorpion Street modes offer one-pedal driving when the vehicle uses deceleration to recover kinetic energy, which is then used to recharge the battery.
The petrol Abarth has a distinctive exhaust note, and the electric version seeks to synthetically replicate this noise through a sound generator.
The Abarth 500e Scorpionissima has a 42 kWh battery which can be rapidly charged at up to 85kW, allowing a 0% to 80% charge in 35 minutes.
Hatchback and convertible versions of the Abarth 500e Scorpionissima are available, along with the color options of Acid Green and Poison Blue.
Inside there are Alcantara seats and a 10.25-inch Uconnect touchscreen compatible with Apple CarPlay and Android Auto. Advanced Driver Assistance Systems include Autonomous Emergency Brake, Lane Keeping Assist, Drowsy Driver Detection, Traffic Sign Information, Urban Blind Spot, Cruise Control, and e-Call Assist.
The exterior features 18-inch diamond-cut alloy wheels which are exclusive to the new electric Abarth.
The Abarth brand was founded in 1949, and this is also the number of Abarth 500e Scorpionissima cars being built.
The Abarth 500e Scorpionissima will have its public debut in the UK at Salon Privé London at the Royal Hospital Chelsea from 20-22 April 2023. Salon Privé London is one of the world's most prestigious automotive events and the sister event to the globally renowned Salon Privé at Blenheim Palace which is now in its 18th year.
Our electric car lease special offers
£2,713.18 Initial rental (ex. VAT)
£3,255.81 Initial rental (inc. VAT)
48 Month term
5000 Annual mileage
Subject to status and conditions + arrangement fee
£301.

46
Business contract hire per month (ex. VAT)
£361.

76
Personal contract hire per month (inc. VAT)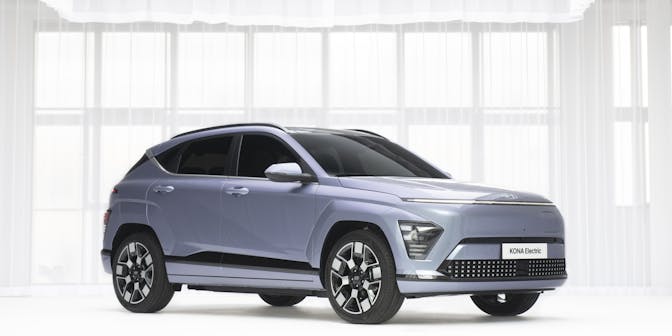 £1,951.79 Initial rental (ex. VAT)
£2,342.15 Initial rental (inc. VAT)
48 Month term
5000 Annual mileage
Subject to status and conditions + arrangement fee
£216.

87
Business contract hire per month (ex. VAT)
£260.

24
Personal contract hire per month (inc. VAT)
£2,728.44 Initial rental (ex. VAT)
£3,274.13 Initial rental (inc. VAT)
24 Month term
5000 Annual mileage
Subject to status and conditions + arrangement fee
£303.

16
Business contract hire per month (ex. VAT)
£363.

79
Personal contract hire per month (inc. VAT)