Volkswagen updates both ID.4 and ID.5
Volkswagen has announced a raft of updates for both the ID.4 and ID.5 electric vehicles.
The updated Volkswagen ID.4 and ID.5 are now on sale in the UK, featuring a range of improvements; top of our list is that the slider controls for cabin temperature are at last illuminated, so you can see them at night.
Other infotainment updates include a larger 12.9-inch screen, improved menu structure and controls, and a new voice assistant. The driving mode selector has been moved to the steering column, where it is also located on the new ID.7.
A Harman Kardon 10-speaker premium sound system is now standard on the 4MOTION GTX versions, and optional on the rear-wheel drive Pro trims.
There are also performance improvements thanks to a new drive unit, with 75% more torque for all ID.4 and ID.5 models – now 545 Nm rather than the previous 310 Nm, along with a power output of 286 PS (210 kW).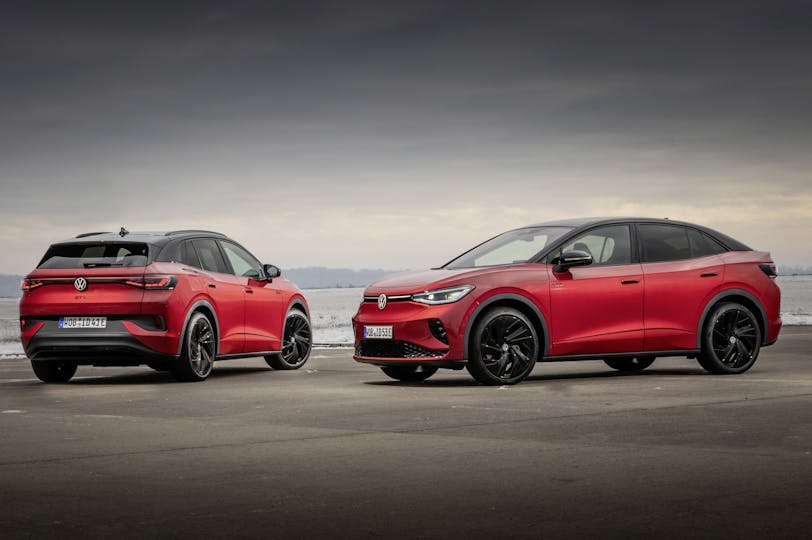 The all-wheel-drive ID.4 GTX and ID.5 GTX models benefit from a power increase of 41 PS, now producing 340 PS (250 kW), helping to deliver a 0-62 mph time of 5.4 seconds.
The new drive unit also results in improved efficiency. The ID.4's combined range is now 337 miles (10.5 miles further than before), and the ID.5 SUV coupé has a range of up to 339 miles (an extra 11.8 miles). 
The all-wheel drive models now offer ultra-rapid 175 kW DC charging, up from 135 kW, allowing a range of 110 miles to be added in around 10 minutes. Thermal management aims to ensure that the battery is pre-conditioned while driving, before the next DC charging stop.
Volkswagen says that it has refined the Vehicle Dynamics Manager, and the Dynamic Chassis Control (DCC), which is optional on the GTX models only.
The Volkswagen ID.4 Life Pro 286 PS is available from £46,035, the ID.4 Style Pro 286 PS from £49,440, and the ID.4 GTX 4MOTION 340 PS from £53,865.
The ID.5 Style Pro 286 PS is priced at £50,940, the ID.5 Tech Pro 286 PS at £55,580, the ID.5 GTX 4MOTION 340 PS is £55,365, and the ID.5 GTX Style 4MOTION 340 PS costs £56,545.
Looks get a great Volkswagen ID4 or ID5 lease from the DriveElectric team, available on personal and business contract hire.
Our electric car lease special offers
£2,524.26 Initial rental (ex. VAT)
£3,029.11 Initial rental (inc. VAT)
48 Month term
5000 Annual mileage
Subject to status and conditions + arrangement fee
£280.

47
Business contract hire per month (ex. VAT)
£336.

57
Personal contract hire per month (inc. VAT)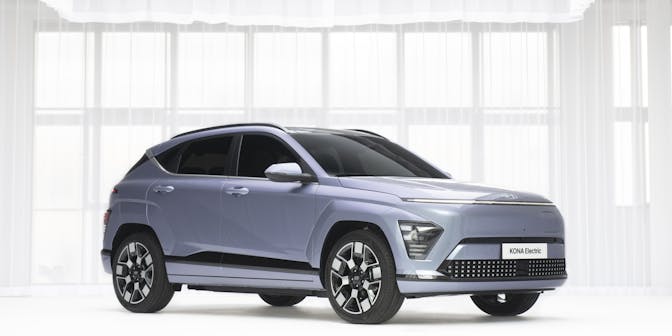 £2,067.67 Initial rental (ex. VAT)
£2,481.20 Initial rental (inc. VAT)
48 Month term
5000 Annual mileage
Subject to status and conditions + arrangement fee
£229.

74
Business contract hire per month (ex. VAT)
£275.

69
Personal contract hire per month (inc. VAT)
£2,676.21 Initial rental (ex. VAT)
£3,211.46 Initial rental (inc. VAT)
48 Month term
5000 Annual mileage
Subject to status and conditions + arrangement fee
£297.

36
Business contract hire per month (ex. VAT)
£356.

83
Personal contract hire per month (inc. VAT)