Wiesmann Project Thunderball order book opens
Customers can now reserve a spot on the waiting list for the first luxury electric roadster in the world.
If you're looking for an all-electric, two-seat luxury roadster then your choices are somewhat limited at the moment (there's a total of zero cars in this category), but that's due to change, as orders are now open for the Wiesmann 'Project Thunderball'.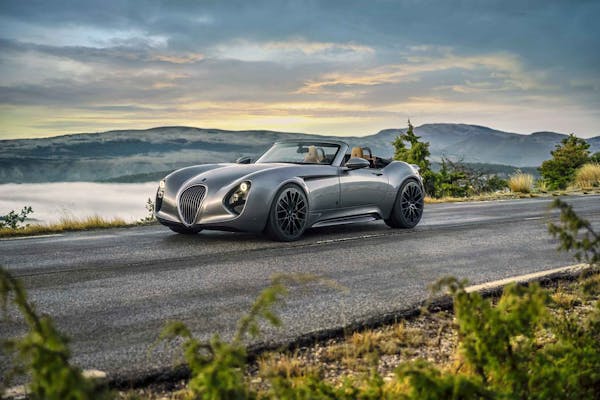 If you've not heard of the car brand 'Wiesmann' then you're not alone. Wiesmann is a German company, established in 1988, which claims to be the last truly independent European sports car marque remaining today, combining 'German engineering and British design style'.
A roadster is supposed to be an open-top sports car that's fun to drive. Being lightweight is usually a key attribute of a fun convertible sports car, but a large battery typically means that EVs can't claim to be lightweight. However the Wiesmann Project Thunderball is due to weigh around 1,775 kg, which is relatively good for an EV. Wiesmann claims that the advanced carbon fibre structure will primarily be responsible for this figure – and this helps to result in a power to weight ratio of 2.5 kg per HP.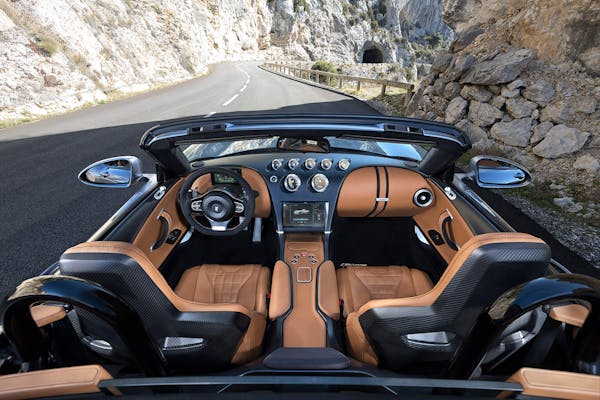 Project Thunderball has twin electric rear-mid mounted motors delivering up to 500 kW (680 hp) and 1100 Nm of torque to the rear wheels. This is due to deliver a 0-62 mph acceleration time of 2.9 seconds. There's a regenerative braking system with five settings, designed to simulate the engine braking of a conventional sports car.
The roadster has a 800V high-voltage electric architecture and a 92 kWh battery (with 83 kWh of useable capacity), which is due to provide a driving range of over 300 miles. It has a maximum ultra-rapid DC charging rate of 300 kW, and a 22 kW onboard charger. The water-glycol-cooled battery is optimised to be charged at high ambient temperatures.
And there's good news for golfers. The roadster has 180 litres of luggage space under the bonnet, accommodating two 'carry-on' golf bags, and the coupe version can fit two golf bags in the 125-litre boot at the rear.
So is the 'Project Thunderball' an affordable electric car? Well no, not really – prices start at 300,000 Euros. You'll also have to wait a while for one – first customer deliveries won't be until 2024.