Renault Scenic E-Tech electric lease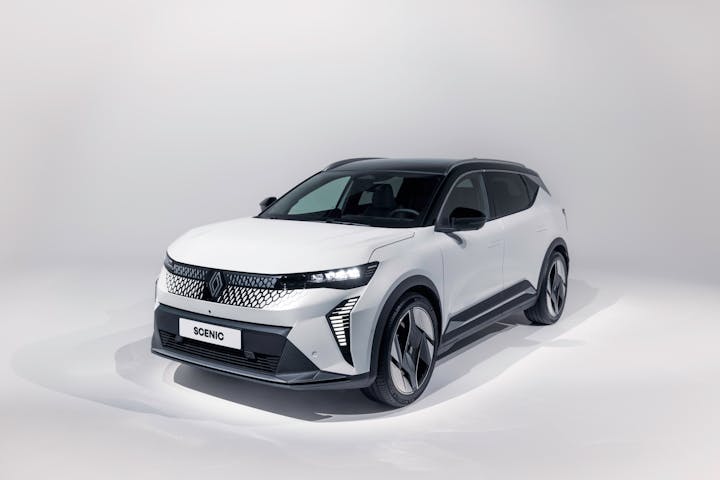 Popular MPV, the Renault Scenic, is getting the all electric treatment. Due on UK roads in 2024.
We currently do not have any deals available for the Renault Scenic E-Tech. To discuss alternative EVs call us on: 01628 899727. Monday to Friday 08:30am to 5:30pm.
Sign up to our mailing list and we will send you details of our great electric vehicle leasing deals.
Subscribe
For well over 20 years the Renault Scenic has remained a popular family-friendly choice for European consumers, so it's great news that the latest incarnation of the Scenic is coming soon in all-electric form.
Set for an early 2024 launch, the Renault Scenic E-Tech to give it its full name will come in two battery sizes, four trim options and there's even new pedestrian vehicle warning sound developed in collaboration with French electronic legend Jean-Michel Jarre.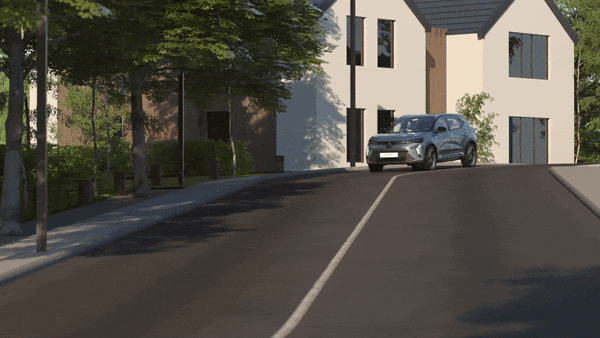 Regardless of trim level, all Renault Scenic models come with Solarbay panoramic glass roof, which has a practical and nifty party trick. The occupants can change the opacity of the glass roof to suit. What's more around 50 per cent of the glass is made up of waste glass, so there's a strong environmental angle there too.
Two battery sizes will be available on the Renault Scenic for drivers to choose from. The mileage is based on WLTP figures and real-world range is likely to be less than the figures started.
Remaining close to the original reasons it became such a firm favourite, this Scenic has lots of modern family-friendly touches, such as cramming as much cabin storage into the vehicle as possible. Rear occupants get useful functions to help watch screens / tablets on longer trips, and there's plenty of overall cabin space, to ensure all occupants are comfortable on a family day out.