Maxus e Deliver 9 electric lease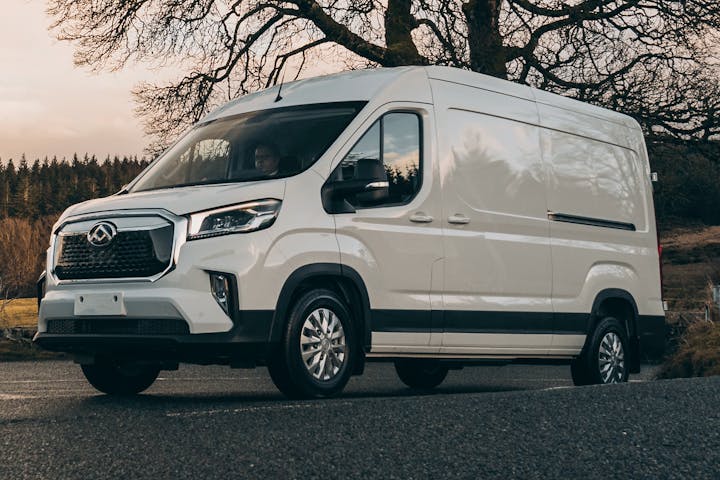 The largest electric van in the Maxus range, the e Deliver 9 offers zero tailpipe emissions driving for businesses looking for a large load loader.
We currently do not have any deals available for the Maxus e Deliver 9. To discuss alternative EVs call us on: 01628 899727. Monday to Friday 08:30am to 5:30pm.
Sign up to our mailing list and we will send you details of our great electric vehicle leasing deals.
Subscribe
DriveElectric is pleased to offer the large and robust Maxus e Deliver 9 on business lease, available over a range of miles and durations. Part of the large SAIC motor group, Maxus is carving out a compelling range of electric commercial vehicles in the UK, with the e Deliver 9 joined by the smaller e Deliver 3 and all-new pick-up T90EV.
The e Deliver 9 comes in a range of formats to suit lots of business need and comes in a choice of three battery pack sizes - 51.5 kWh, 72 kWh and 88.55 kWh. The smaller of the batteries is good for last minute duties with a real world range of around 80 miles. For those looking at a van which needs to regularly travel regionally then the larger battery packs offer real world ranges of approx. 120 miles and 160 miles on a full charge.
Looking for a different manufacturer?