Mercedes-Benz eSprinter electric lease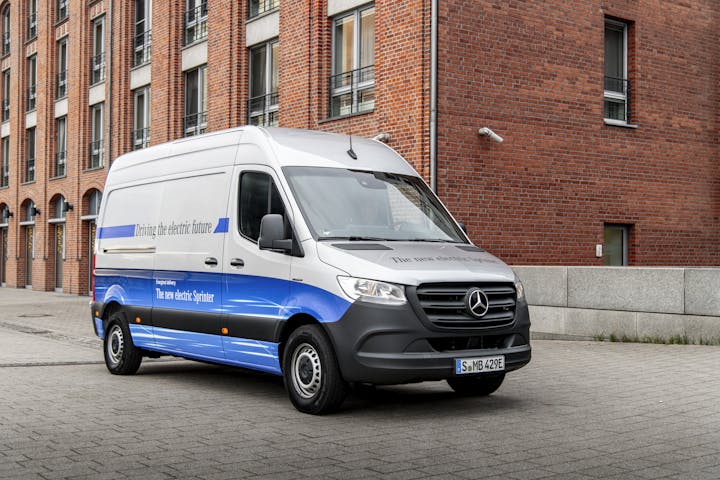 The UK's premium large van goes electric, save money and go green with the Mercedes-Benz eSprinter.
We currently do not have any deals available for the Mercedes-Benz eSprinter. To discuss alternative EVs call us on: 01628 899727. Monday to Friday 08:30am to 5:30pm.
Sign up to our mailing list and we will send you details of our great electric vehicle leasing deals.
Subscribe
About the Mercedes-Benz eSprinter electric van lease
This isn't just professionalism, this is professionalism - with style.
The Mercedes-Benz Sprinter has long been a class-leading stalwart of businesses across the UK. With the iconic German crosshairs emblazoned on the grille, the eSprinter is an all-electric alternative with none of the compromise.
With a combined WLTP range of between 82-95 miles, this staple of businesses is the perfect last-mile hauler or inner-city zipper.
Mercedes-Benz eSprinter load volume, spec and payload
Offered as standard in panel-van form, the eSprinter has a max. gross weight of 3.5 tonnes and a load volume of 11 cubic metres.
For those who currently own a diesel variant of the Sprinter, there's no compromises made. Thanks to clever design and placement of the battery packs, the load floor remains completely flat and uncompromised.
True to form, Mercedes-Benz offer an excellent 8 year/160,000km battery guarantee. So there's no need to worry about battery degradation or range reduction after a couple of years.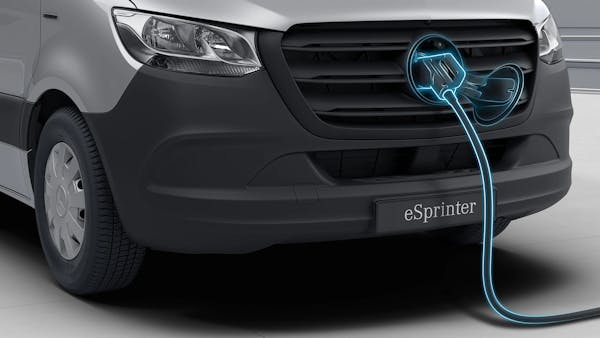 Charging the Mercedes-Benz eSprinter
Standard home charging via AC sees the eSprinter refill its batteries in 8 hours.
However, the more typical 20kWh DC chargers found out on the road will top up from 10-80% in 2 hours.
Opt for 80kWh rapid charging and a recharge to 80% will take only 30 minutes.