How accessible is charging an electric vehicle in public?
As world leaders join together to attempt to curb climate change, the UK is aiming to reach carbon neutrality by 2050. While there are a number of different areas and industries adding to our current climate, one of the biggest pollutants is transport.
In 2019, the Government recorded that 27% of the UK's total emissions came from the transport industry. Of this, 91% came from road transport vehicles such as cars, vans and buses. Seeing these figures, it's obvious that in order to reach Net Zero in time something has to change within the transport sector.
Of course, the cleanest methods of travelling would be walking, cycling and taking public transport. However, it's clear that as a population we're not quite ready to give up ownership of domestic vehicles just yet. In light of this, the UK Government has committed to banning the sale of any new petrol or diesel vehicles by 2035. 
According to ZapMap, the UK's leading app for EV drivers, there are over 35,000 charge points available on the UK public network. But, how many of them cater for those with accessibility issues? Motability is one of the many disability charities in the UK who have conducted research into the accessibility of EVs and their charging stations. The charity's research estimates that there could be 1.35 million disabled drivers or passengers who are partially or wholly reliant on public charging infrastructure by 2035.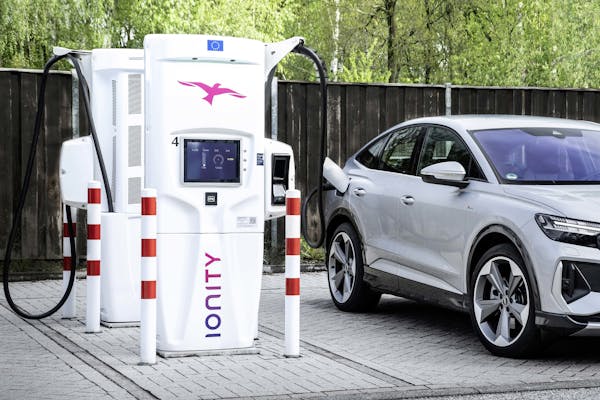 What accessibility issues could EV motorists be met with?
As the Government increases their plans to ensure the UK has a successful public charging network, there are worries that little or no thought has been made of individuals who are physically disabled or have accessibility needs.
Those using public electric vehicle charging stations with a disability may face a wide range of issues. Abled-bodied individuals may not even realise, but EV chargers are often fitted with high curbs and heavy cables. Sometimes there are even bollards in front, which are in place to protect the charge point.
It's not just physical barriers either. All electric vehicle charging spots should be clearly labelled and identified. If charge points are not visible and recognisable, some motorists may struggle to understand where they can charge their EV.
It's also important to note that EV drivers could face a range of different payment systems while charging their vehicle in public. At the moment, there is not a universal design for charge points. Therefore, motorists may need to download appropriate apps prior to arriving before they can charge their vehicle.
While these may seem like minor inconveniences to some, they can make it near impossible to charge an electric vehicle. It's also important to note that all of these barriers are not found at a conventional fuel station. They are completely unnecessary. In which case, it would be perfectly reasonable for companies to design EV chargers without these barriers.
Figures from Motability suggest that because of their home parking situation, 50% of disabled drivers are unlikely to be able to charge an EV at home. With one in five people in the UK living with a disability, this is a huge group of individuals who could find it nearly impossible to switch to an electric vehicle.
Progress is being made though - there are trials taking place around the globe aiming to simplify and automate the public charging experience. These include Ford's robot chargers, watch the video below: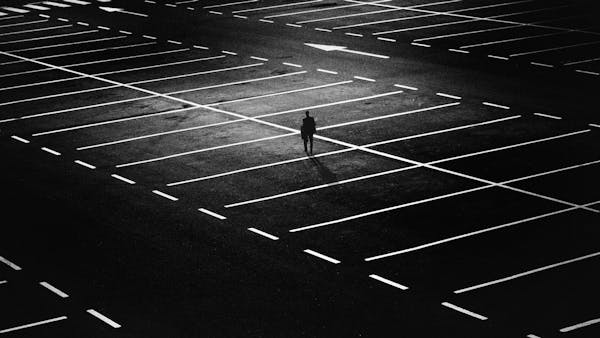 Safety while charging an electric vehicle
There are also a couple of potential safety issues with the UK's current network of charge points. While there are now lots of EV charge points across the UK, unfortunately some of these are in secluded, dark and unlit areas. When you charge an electric vehicle on the go you could be waiting for 30-45 minutes for a suitable amount of charge. This could mean waiting on your own in a dark and dingy car park without street lights. 
TV presenter Maddie Moate has made the switch and now drives a pure electric Kia e-Niro. After owning her EV for a few months, and using it regularly to travel up and down the country, Maddie highlights how impractical the public network can be. Not only does she highlight the ongoing issues of reliability with the public network, but also that she can sometimes feel unsafe while charging her EV.
HeyCar has since launched a campaign calling for the Transport Secretary, Mark Harper, to introduce minimum personal safety standards at EV chargepoints. This would ensure charging locations were well-lit with CCTV cameras and emergency contact buttons. EV locations that meet this standard would be identified with a kitemark so drivers can use them with confidence. 
The campaign comes after a survey found that 80.3% of EV drivers feel vulnerable when charging their car. Meanwhile, 62.9% stated that security measures at EV chargepoints are below adequate and 88.5% have actually avoided using a chargepoint as they felt unsafe at the location.
As the Government pushes to make electric vehicles a mainstream form of transport, there should be more consideration into the accessibility, availability and safety of EV charge points.
How can we make EVs more accessible?
It's clear there are ongoing accessibility issues for electric vehicle users who rely on the UK's public charging network, but how do we change that? The first step is challenging the fact that there is no guidance or legislation involved when designing and installing EV infrastructure.
There are a number of different providers who work with local authorities to get charge points up and running as quickly as possible.
Designability specialise in human-centred design practices and will work alongside Motability to create innovative EV chargers that are accessible to all. They are already developing user-friendly charging prototypes that will be tested with disabled individuals across the UK this summer.
Ben Carey, Marketing and Communications Officer at Designability, says, "With careful consideration, all of these barriers to accessibility can be overcome. By doing so we not only ensure EV charging is accessible to disabled people, it also improves access for all."
While the Government is keen to promote all-electric driving, it's important to know that a big investment has already been made into public EV infrastructure without the thought of inclusivity. This is a real issue for many disabled individuals living in the UK, and will only get worse as new petrol and diesel vehicles are banned in 2035. 
Governments, local authorities and providers really do need to consider the accessibility of EV charge points sooner rather than later in order to avoid splurging money on EV chargers that cannot be used by so many.
Our electric car lease specials...
£2,713.18 Initial rental (ex. VAT)
£3,255.81 Initial rental (inc. VAT)
48 Month term
5000 Annual mileage
Subject to status and conditions + arrangement fee
£301.

46
Business contract hire per month (ex. VAT)
£361.

76
Personal contract hire per month (inc. VAT)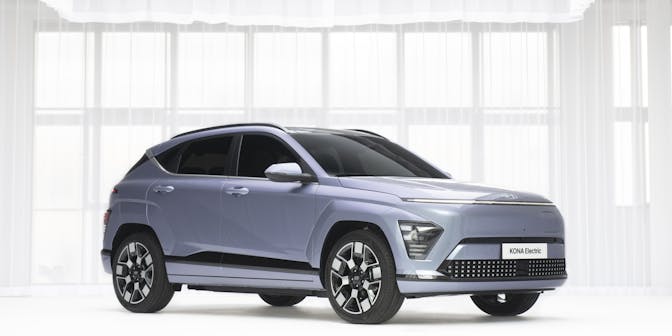 £2,067.67 Initial rental (ex. VAT)
£2,481.20 Initial rental (inc. VAT)
48 Month term
5000 Annual mileage
Subject to status and conditions + arrangement fee
£229.

74
Business contract hire per month (ex. VAT)
£275.

69
Personal contract hire per month (inc. VAT)
£2,728.44 Initial rental (ex. VAT)
£3,274.13 Initial rental (inc. VAT)
24 Month term
5000 Annual mileage
Subject to status and conditions + arrangement fee
£303.

16
Business contract hire per month (ex. VAT)
£363.

79
Personal contract hire per month (inc. VAT)