What's the Etiquette for Electric Vehicle Drivers?
With electric vehicles becoming the norm, lots of drivers new to electric cars are hitting the road and charging stations. It's brilliant to see. But for those new to the world of EVs, there are a few dos and don'ts of EV ownership.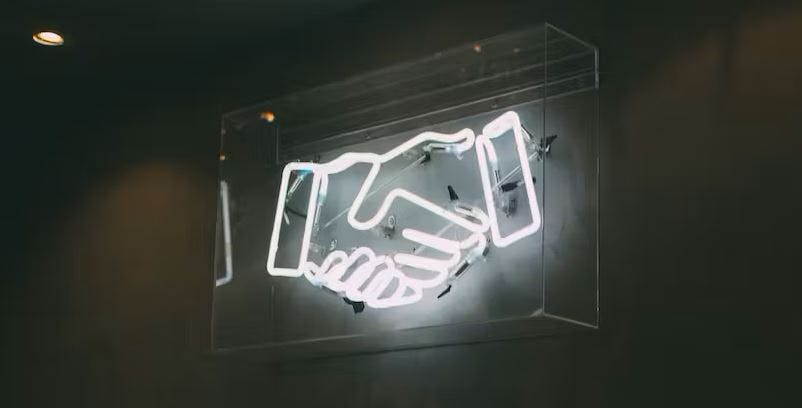 ⛑️ | Safety First
Always practice safe charging. This begins with proper cable management. Once you're all hooked up to the charging station and you've confirmed the vehicle is charging, it's time to tidy up. Neatly wind the cord on its holder and tuck it in so people don't trip on any excess length of cable – or drive over it.
🔌 | Charge Up and Move On
Only occupy a charging spot while your car is being charged. As soon as the charging session is completed, move your car as soon as possible and make way for a fellow plug-in driver. Your charging session should be considered 'complete' either when a) your battery is full, or b) when you have enough range to comfortably reach your destination.
And don't park your EV in a charging spot if you're not intending to charge, you don't know who needs that charger.
(Many charging networks and car apps can notify you by email or text when your charging session is completed.)
🔋 | Charge Only When Necessary
As we saw with the fuel crisis, some drivers decide to keep topped up to the brim when it's unnecessary to do so. Don't charge if you don't need to. Leave the spot free for another EV driver that might need the charge to safely complete a longer journey. If you're using a rapid or ultra-rapid DC charger these are designed to taper down your charge rate once your EV has reached 80%.
It is best not to 'camp' on a charger when you have 80% or more, unless you really, really need it to complete your journey. A much better idea is to carry on with your journey when you've hit 80% and use another rapid charger for a quick top-up when closer to your destination. You'll find that's a quick way of completing your journey.
Trying to use a rapid DC charger when your battery is above 80% results in longer wait times, as both the electric vehicle will only accept a lower rate of charge.
👀 | Keep an eye on your re-charging speed at public charging units
All public charging units will indicate the speed of charging, shown in kW, and your EV's mobile app will also likely show how quickly your vehicle is charging.
Rapid and Ultra-rapid public chargers (more about charger speeds here) are designed to operate most efficiently when a vehicle's state of charge is between 10%/20% and 80%. If you remain plugged in once your EV has hit 80% you'll notice that the rate of which the charger is sending power to your vehicle reduces, and reduces quickly, sometimes to rates lower than using a 7kW home charger. This is a design feature to prolong the life of vehicle batteries.
Therefore when you hit 80% and/or you notice your rate of charge to dramatically reduce that's your cue to finish charging and allow another driver to use the charger.
🤗 | Look After the Charging Kit
For the benefit of you, other EV drivers and the charge point, you should always leave the chargers tidy. Once finished, replace the cable neatly in its holder. Don't leave it on the ground, as it may get run over, grime will get onto the contact points and potentially cause irreversible damage.
Charging points are expensive pieces of kit. Looking after them allows everyone to continue using them for longer and avoids costly repairs.
🅿️ | EV Spots for Charging EVs
This is a frustrating one. Similar to people without a family, parking in the 'family only' bays at supermarkets – electric vehicle bays are for electric vehicles only. It's never acceptable for an internal combustion car to park in a spot designated for a plug-in car. That's a firm rule. No matter how crowded a car park is, and no matter how infrequently the charging location is used. If it doesn't plug-in, it doesn't belong in the bay.
Equally, owning an EV doesn't mean you can park in a charging bay without using the charger. It's really important to keep charging spots clear for those who need it. The charging points are there to get people home to their family, not so individuals can have a shorter walk to the shop. There isn't necessarily anything you can do to prevent others' bad behaviour, aside from leaving a note. But we'll get onto that soon.
⛽ | Don't Unplug Plug-in Hybrids…
As mentioned above, internal combustion engine (ICE) cars occupying a charging bay isn't acceptable under any circumstance. Plug-in hybrids however, have as much right to use a charging station as an electric-only vehicle. An owner of an EV, does NOT have the right to unplug a plug-in hybrid just because that car has a back-up petrol engine.
…Except When the Plug-in Hybrid Is Done Charging
The exception to Rule #7 – applicable to any other plug-in car – is that if you need to charge, it's OK to unplug another car. But only if the first car has clearly finished charging. In this event, the driver who makes the switch should leave a note explaining why it was unplugged.
📝 | No Nasty Notes
If you do need to leave a note – be polite. If the charging spot you counted on using is ICEd (the term referring to a charging spot occupied by an internal combustion engine car) then leave a note on the windscreen explaining the predicament. The note can be firm, but should be expressed in polite language. It should be seen as a good-will gesture that's intended to convince the offender not to make the mistake again.
🚗 | Enjoy the Ride
Having an electric vehicle is a wonderful thing. So remember to simply enjoy the experience of driving one. Whether it be the instant torque or the guilt-free, cheap motoring – there's always something to smile about when behind the wheel of an EV.
Our electric car lease special offers...
£2,713.18 Initial rental (ex. VAT)
£3,255.81 Initial rental (inc. VAT)
48 Month term
5000 Annual mileage
Subject to status and conditions + arrangement fee
£301.

46
Business contract hire per month (ex. VAT)
£361.

76
Personal contract hire per month (inc. VAT)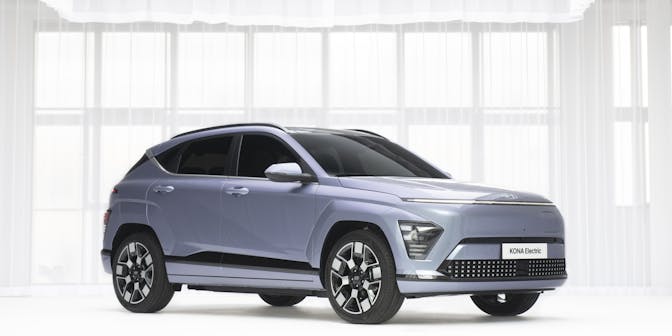 £2,067.67 Initial rental (ex. VAT)
£2,481.20 Initial rental (inc. VAT)
48 Month term
5000 Annual mileage
Subject to status and conditions + arrangement fee
£229.

74
Business contract hire per month (ex. VAT)
£275.

69
Personal contract hire per month (inc. VAT)
£2,728.44 Initial rental (ex. VAT)
£3,274.13 Initial rental (inc. VAT)
24 Month term
5000 Annual mileage
Subject to status and conditions + arrangement fee
£303.

16
Business contract hire per month (ex. VAT)
£363.

79
Personal contract hire per month (inc. VAT)