6 Essential Apps for Electric Vehicle Drivers
Getting out on the open road in the latest EV isn't the end of your journey, it's simply the beginning. As such, one of the many questions we get from new EV drivers, is;
What are the best apps for electric vehicle drivers?
The modern world is an 'appy' place. With the seamless integration between our cars and phones, apps have become a key part of the automotive experience. Electric Vehicles are especially tech-heavy, and thus accommodate a plethora of great apps that enhance the already brilliant EV driving experience.
From apps with maps to plot the nearest charging point and EV-friendly hotel finders – there's an app for that.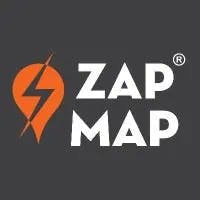 The definitive download for finding EV charging points available in the UK. Zap-Map has more than 95% of UK-wide charge points logged and loaded, 70% of those will also display their live availability status so there's no disappointment upon arrival.
Colour-coded pins display which points are suitable for your car, and the inclusion of reviews, comments, photos and updates make Zap-Map a must have. Additionally, there's a route planner for mapping out longer journeys.
Once you arrive at one of the 20,000+ public charge points across the UK, the in-app Zap-Pay allows drivers to pay for their electric top-up when using participating networks.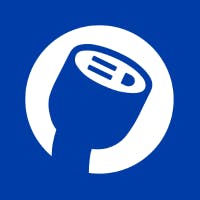 Venturing further afield? PlugShare takes Zap-Map's concept and goes worldwide.
Perfect for plotting exciting road trips at home and abroad, PlugShare lets you plan ahead, add stops and edit the journey on the fly. Exploring the open road should be seamless and enjoyable, and being able to see your ever-evolving trip on Google Maps is very handy. You can even send the directions to your phone to use offline, just in case your connection drops out mid-drive.
Speaking of Google Maps.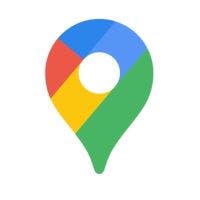 If you have an Android phone, it's likely that Maps is your default navigation app. Due to the sheer number of users, lots of other apps are compatible, or have integrated with, Google Maps. As one of the world's leading tech companies, Google plans to be at the forefront of EV uptake.
Recent improvements to Google Maps allow its algorithm to find a better route and reroute automatically. This system has been coined 'stress-free'. Vehicles like the Polestar 2 have the latest release of Google Maps built in as standard, providing seamless recommendations for charging stops. Coupled with live traffic conditions updates and unparalleled functionality – Google Maps is a go-to download whether you're on Android or iOS.

Pod Point is one of the UK's largest charging networks. It's highly rated, compatible with all plug-in EVs and offers users charging solutions for home, work and on the road. The Pod Point app allows you to plug in and start charging. It's quick and easy. Removing the need for key fobs and cards, you simply confirm you're plugging in using the app.
It's a great app for using Pod Point specific charging hubs. However, because Zap-Map is third party, it combines navigation to all available charging points as well as payment options for each. Unlike Pod Point, that means you don't need individual network apps to use brand-specific chargers. This allows users to streamline their apps, resulting in the most convenient driving experience.
Available on: iOS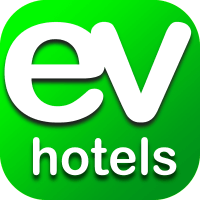 EV Hotels does exactly what it says on the tin. Logging a worldwide network of hotels with charging points, EV Hotels allows you to plan longer journeys or holidays where you need an overnight halt. The app pinpoints different types of chargers, with the ability to filter out any charging points that aren't suitable for your vehicle.
Another handy feature is the ability to find charging points that are within walking distance of the hotel. So, even if all the spots are taken where you're staying, you'll still be able to charge up nearby.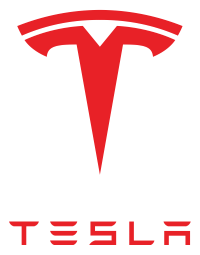 We couldn't talk about essential EV apps without mentioning Tesla. It's one of the best manufacturer apps available, and an absolute must if you drive a Tesla. Being able to locate the nearest Supercharger is invaluable. Plus, you're able to plan longer journeys across the globe, utilising Tesla's vast infrastructure to keep you moving.
You can even programme specific aspects of charging via the app, whether at home or on the road. Monitoring your battery status is also possible, receiving a push notification via your phone when it's full. The wizardry doesn't stop there though, as the app basically turns your phone into a remote control for the car. You're able to unlock and start your Tesla, remotely open the sunroof and set the climate control to your desired temperature before getting in. The future of motoring.
Our electric car lease specials...
£2,713.18 Initial rental (ex. VAT)
£3,255.81 Initial rental (inc. VAT)
48 Month term
5000 Annual mileage
Subject to status and conditions + arrangement fee
£301.

46
Business contract hire per month (ex. VAT)
£361.

76
Personal contract hire per month (inc. VAT)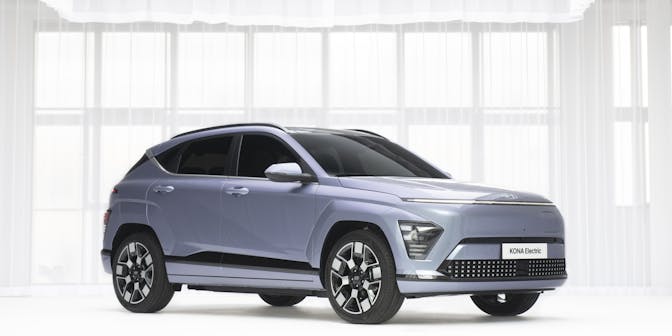 £1,951.79 Initial rental (ex. VAT)
£2,342.15 Initial rental (inc. VAT)
48 Month term
5000 Annual mileage
Subject to status and conditions + arrangement fee
£216.

87
Business contract hire per month (ex. VAT)
£260.

24
Personal contract hire per month (inc. VAT)
£2,728.44 Initial rental (ex. VAT)
£3,274.13 Initial rental (inc. VAT)
24 Month term
5000 Annual mileage
Subject to status and conditions + arrangement fee
£303.

16
Business contract hire per month (ex. VAT)
£363.

79
Personal contract hire per month (inc. VAT)