Carbon offsets: What are they and how do they work?
Despite ongoing efforts to curb climate change, the UK's carbon footprint is still more than double the world average.
When looking at the UK's consumption based greenhouse gas emissions, which include imports and exports but excludes aviation and shipping, we can see that 10 tonnes of CO2 is produced per person, per year. In comparison, the rest of the world emits roughly 34 billion tonnes of carbon per year which equates to 4.3 tonnes for each of the eight billion people on the planet. Climate change is a major topic of conversation at the moment, with governments and politicians continuously having their say. 
Likewise, organisations such as Greenpeace are leading the way with ground-breaking research and funding sustainability projects globally. Alongside this, many individuals and businesses are attempting to do their bit to help the cause.
One common method is carbon offsetting. As people, our everyday actions such as traveling and heating our homes produce carbon emissions. These are emitted into our atmosphere, causing further damage to the environment.
So, what are carbon offsets and how do they work?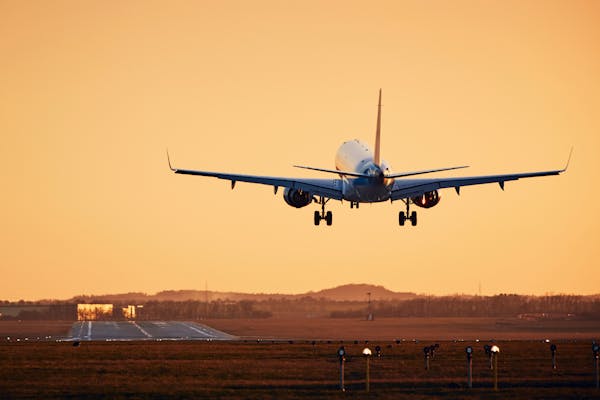 What are carbon offsets?
In short, carbon offsets can be used to balance out greenhouse gas emissions by helping to fund eco-friendly, sustainable projects elsewhere in the world. For example, when someone chooses to travel abroad by plane CO2 emissions are released. Carbon Independent estimates that for every hour of flying, approximately one quarter tonne of CO2 is emitted. That's one tonne of CO2 for every four hours of air travel.
Those who are conscious of the emissions they produce can choose to invest in environmental and ecological projects as a way to mitigate their CO2 emissions. This could involve funding the planting of trees across South America or installing wind farms in Asia. The overall aim is to reach net zero by 2050 which involves slashing our greenhouse gas emissions heavily. 
However, it's argued that it may not be possible to reduce or remove all of our carbon emissions by this date. In this case, offsetting them to fund sustainable ecological advancements could be the best option.
Many individuals, businesses and government bodies choose to offset their carbon emissions. It's estimated that the voluntary carbon market was worth £300 million as of 2021 and this is rapidly growing. Some companies have their own carbon offsetting schemes, including oil giant, BP, who started running a Target Neutral programme in 2006. BP runs carbon offsetting projects across the globe, including one which installs solar panels across India. The company claims this project has offset 55,000 tonnes of CO2e. Overall over eight million tonnes of carbon has been offset by the company's Target Neutral programme.
Alongside the environmental impacts of carbon offsetting, many argue that these projects provide wider benefits. Such as biodiversity, an increase in education and jobs and improved wellbeing in developing countries.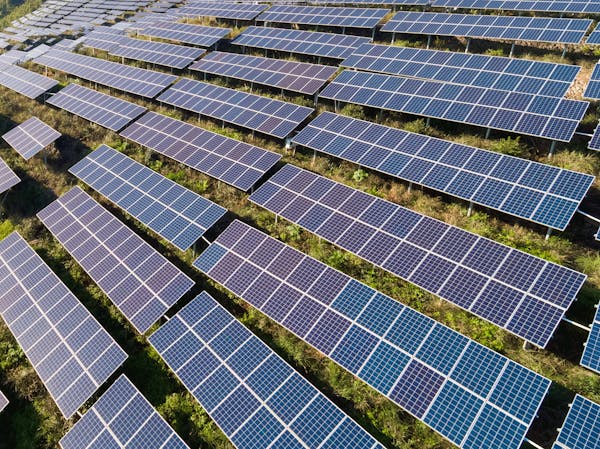 Is offsetting the solution to climate change?
Carbon offsetting often receives a mixed bag of praise and criticism. It would be pretty ridiculous to suggest that offsetting our carbon emissions alone would be enough to curb the effects of climate change. However, carbon offsets do provide a seemingly efficient way of balancing our current greenhouse gas emissions. 
It certainly isn't halting climate change on its own, but is it a reasonable solution for our current crisis? Despite growing innovations aiming to find new ways to lower our carbon emissions as a planet, at the moment it simply isn't possible to live a fully carbon neutral lifestyle.
Within the transport industry, new technologies into electric and hydrogen travel have majorly improved individuals' choice to eco-friendly alternative methods of transport. Making the decision to walk, cycle or drive an electric car are all viable and somewhat easy day to day transitions.
However, when it comes to things like air travel, there are fewer options. At the moment, there are no other greener, cleaner replacements for flying. Those who do need to travel by air have no choice but to commit to emitting greenhouse gases. As sustainable infrastructure increases the need for carbon offsetting will naturally decrease, but for now at least carbon offsetting is an effective way to weaken the immediate impacts on the environment.
Despite this, there are many questions to be asked regarding the advantages of carbon offsets. The biggest criticism queries whether carbon offsetting allows for companies and the wealthy to avoid taking the necessary steps to reduce their use of fossil fuels. 
While there aren't any green alternatives to flying at the moment, there is a major difference between passenger flights, that seat hundreds of people at one time, and the rich and famous jetting around on private planes. This issue has been highlighted heavily recently when over 140 private jets were seen leaving LA hours after the Super Bowl LVI in early 2022. By suggesting that this amount of CO2 emissions can easily be offset avoids the root problem. Instead, individuals are able to deny their responsibility in reducing emissions.
Likewise, Greenpeace has continuously argued that carbon offsetting does not work. While the ecological projects carbon offsets fund aren't bad, Greenpeace suggest that they are not as eco-friendly as they first appear. In short, they do not cancel out the emissions that are being released. 
Alongside this, many companies use carbon offsetting programmes as a way to appear more eco-friendly than they actually are. Businesses such as Easyjet and BP function entirely from burning fossil fuels yet are perceived to be supporting the journey to net zero. Greenpeace propose that instead of relying on carbon offsets, we need practical policies and incentives that reduce our emissions.
The brutal truth is that there isn't a way of buying ourselves out of the climate change crisis by using offsets. Climate change will only be addressed when individuals, businesses and governments all take responsibility and active steps to reduce our CO2 emissions. At the moment, mitigating unavoidable greenhouse gas emissions using carbon offsets wouldn't have a negative impact. But, this definitely shouldn't allow for inaction elsewhere. We need to take other steps to lower our dependency on fossil fuels as a planet.
Our electric car lease special offers
£2,713.18 Initial rental (ex. VAT)
£3,255.81 Initial rental (inc. VAT)
48 Month term
5000 Annual mileage
Subject to status and conditions + arrangement fee
£301.

46
Business contract hire per month (ex. VAT)
£361.

76
Personal contract hire per month (inc. VAT)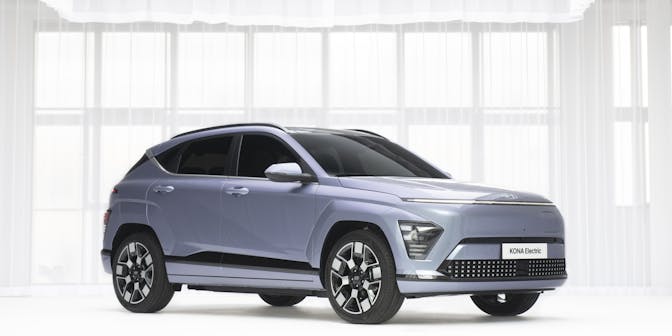 £1,951.79 Initial rental (ex. VAT)
£2,342.15 Initial rental (inc. VAT)
48 Month term
5000 Annual mileage
Subject to status and conditions + arrangement fee
£216.

87
Business contract hire per month (ex. VAT)
£260.

24
Personal contract hire per month (inc. VAT)
£2,728.44 Initial rental (ex. VAT)
£3,274.13 Initial rental (inc. VAT)
24 Month term
5000 Annual mileage
Subject to status and conditions + arrangement fee
£303.

16
Business contract hire per month (ex. VAT)
£363.

79
Personal contract hire per month (inc. VAT)