Electric cars and the environment: Everything you need to know
As the world attempts to move forward from the COVID-19 pandemic, we can certainly look back and learn a thing or two. First and foremost, in many of our minds is looking at how we can be more sustainable in our home life and the way we travel. There's never been a better time to make the switch to an electric vehicle (EV), which is an environmentally-friendly form of private travel.
The great coal myth
Before we look at why EVs are so good, we need to address why some people think they're bad.
Electric cars and their drivers are often beaten with the stick which claims they actually use more fossil fuels for their production and use – namely coal. Although battery electric cars quickly become much better for the environment once they start running.
In fact, the International Council on Clean Transportation states that on average across Europe, ICE cars catch up EVs after around 17,000 miles. The actual figure for this depends on how clean a country's energy production is. Here in the UK, renewable energy is far cheaper than coal, a fossil fuel the country is steadily moving away from.
Indeed, Britain broke its post-Industrial Revolution record for coal-free days earlier this year, managing an hour shy of 68 days. Before that, the previous record was 18 days in 2019, showing the UK is a great place to own and run an electric car. There are plenty of EV-specific energy tariffs available at present, many of which rely on renewable energy. The continued development of wind farms and vehicle-to-grid (V2G) technology over the coming years will also help with keeping the country's energy as clean as possible during periods of high demand.
Saying that, not all electric cars are only greener after production.
The Volkswagen ID.3 electric car was the first EV to be produced net carbon neutral. This means the entire lifecycle of the electric car will be factored in, not just the production, from raw material extraction to production and recycling. The company follows a clear principle: wherever possible, CO₂ emissions are avoided. If this is not fully achievable, emissions are reduced as far as possible. Emissions that cannot be avoided at present are offset by investments in climate protection projects.
And Volkswagen doesn't plan to stop there, the car manufacturer aim to produce the rest of the all electric ID range in the same way.
Are electric cars better for the environment?
If you're considering switching to electric cars, environmental impact is likely to be a key concern. After the initial manufacturing process has been cancelled out, EVs are much better for the environment.
At 95%, their fuel usage is far more efficient than ICE vehicles, which have an average of under 30%. This means that far more of the energy created by an internal combustion energy is lost, not being used to power the vehicle.
What's more, ICE car manufacturers don't include the emissions accrued by processes such as cracking crude oil in their efficiency ratings. Around 4kWh of energy is used to produce every gallon of petrol (before it even reaches a car's fuel tank), which is the equivalent of driving approximately 16 miles in an EV.
Then there are the emissions produced in transporting petrol, as well as the extraction of oil. Some of the highest polluting vehicles, in the world, are the large ships used to transport goods and oil around the oceans.
And how about this. Last year, Occidental Petroleum Corp announced their launch of a solar-powered facility to power an oilfield operation in Texas, while Exxon Mobil also recently signed a huge, multi-year supply deal with Danish renewable firm Orsted. Why? Because wind and solar energy is much cheaper to produce.
The good news is, the more EVs people buy, the more renewable energy we consume as a country over fossil fuels. Also, the manufacturing process becomes cleaner with respect to carbon emissions, thanks to the efficiency of mass-production techniques.
Together with V2G charging allowing EV drivers to help balance the national electricity grid and supply cleaner, renewable energy at peak times while charging up when energy is greener and cheaper, it really is a win-win situation.
How to make electric cars more environmentally friendly
Are electric cars more environmentally friendly? Yes.
Can you make your EV even more environmentally friendly? Yes again.
One of the best ways to make your car as green as possible is by keeping a close eye on how and when you charge.
With more than 90% of EV charging carried out at home, the CO2 content of the energy you charge your electric car up with depends on the time of day it's plugged in. Charging at off-peak times allows you to take advantage of the greenest energy possible, as the electricity grid is quieter and doesn't need to rely on fossil fuels. Renewable energy is also cheaper to produce, meaning you get better prices and lower motoring costs. Another win-win, right?
In addition to charging at the right time at home, there are certain types of charging to avoid while on the road too. Using public rapid chargers at peak times, such as early evening, leads to some of the worst EV charging you can do in terms of CO2 levels.
Rapid chargers are generally worst for the environment as it's more difficult for the charger to use green energy, unless the charge point is within an area which generates and stores its own renewable energy. The new Gridserve electric car forecourt in Essex is an example of this.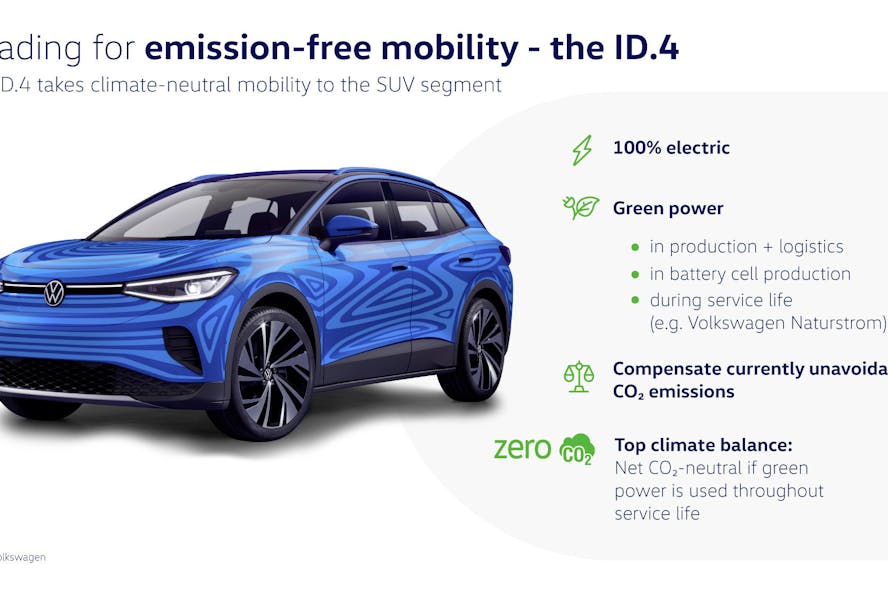 What else can I do to make my EV better for the environment?
There are also plenty of other ways to make your EV as environmentally friendly as possible.
From signing up to V2G charging trials to monitoring your efficiency while on the road, your driving style can play a significant role in how much electricity your car uses on a daily basis. From making intelligent use of regenerative braking to using heated seats rather than heating the entire cabin for warmth, you can also make your car lighter and more efficient by keeping your boot empty of unnecessary clutter.
According to MyGrid GB, in July 2020, less than 37% of the UK's electricity for the year had come from fossil fuels. With great charging habits, more EVs and the advancement of technology such as V2G, we can look forward to bringing this figure down even further in the future.
Our electric car lease special offers
£2,713.18 Initial rental (ex. VAT)
£3,255.81 Initial rental (inc. VAT)
48 Month term
5000 Annual mileage
Subject to status and conditions + arrangement fee
£301.

46
Business contract hire per month (ex. VAT)
£361.

76
Personal contract hire per month (inc. VAT)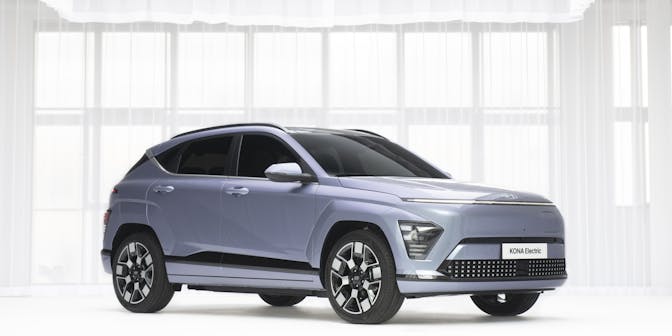 £1,951.79 Initial rental (ex. VAT)
£2,342.15 Initial rental (inc. VAT)
48 Month term
5000 Annual mileage
Subject to status and conditions + arrangement fee
£216.

87
Business contract hire per month (ex. VAT)
£260.

24
Personal contract hire per month (inc. VAT)
£2,728.44 Initial rental (ex. VAT)
£3,274.13 Initial rental (inc. VAT)
24 Month term
5000 Annual mileage
Subject to status and conditions + arrangement fee
£303.

16
Business contract hire per month (ex. VAT)
£363.

79
Personal contract hire per month (inc. VAT)