Understanding Electric Vans & the London Congestion Charge
Here at DriveElectric, we're proud to have one of the UK's largest electric van rental fleets. There's never been a better time to lease an electric van, both in terms of choice and cost. One of the key things when it comes to cost is the savings you can make on the London Congestion Charge. Here we take a closer look at what this is, and how you can save a huge amount of money on it thanks to the latest Congestion Charge exempt vans.
What is the London Congestion Charge?
The congestion charging scheme was first introduced in central London in 2003, aiming to reduce the amount of traffic in the capital. As well as helping to reduce pollution and rising levels of carbon emissions, the charge was also designed to encourage people to walk, cycle and use public transport more often. It applies to every car driven within the signposted zone between the hours of 7 am and 10 pm every single day of the year, apart from Christmas Day. There are some exemptions though, which we'll come to in a minute.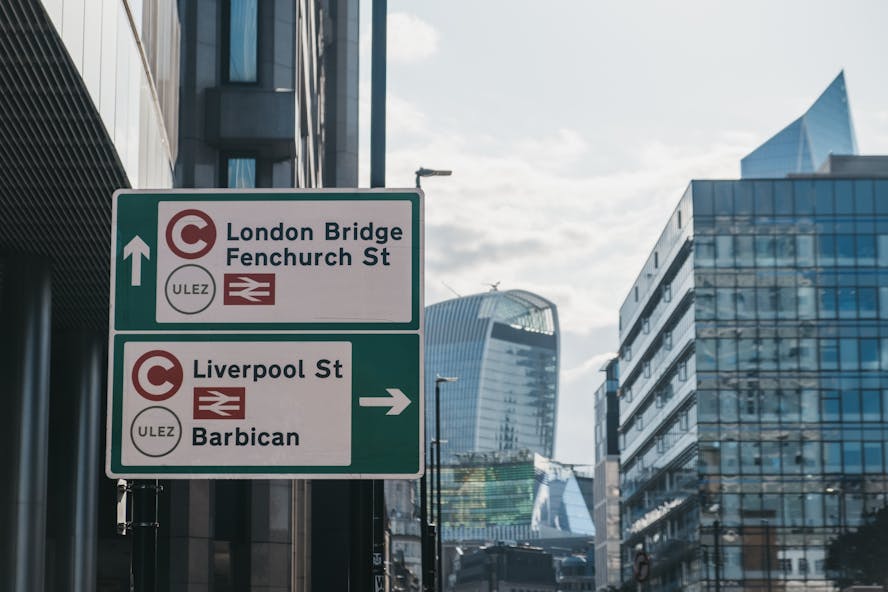 How much is the Congestion Charge?
As well as the environmental benefits, there's no doubt Transport for London also makes a pretty packet out of the charge. Why? Because it's £15 per day. That's right, 15 quid even if you only briefly pop inside the zone. It sounds like a lot, but this means it adds a lot of value to exemptions. With an average of 22 working days in a month, a 100% discount on the charge equals a saving of £330 per month.
Over a year with around 260 working days, that's almost £4,000 of savings compared to a petrol or diesel van which doesn't qualify for the discount
Who pays the London Congestion Charge?
Everyone has to pay except for those who can claim a discount or exemption. This could be through living within the zone, holding a Blue Badge or if you drive a vehicle with nine or more seats.
There's also a 100% discount for any car or van which meets the cleaner vehicle-discount criteria, having replaced the previous Ultra Low Emission Discount (ULED).
Vehicles within this criteria must be either:
100% Battery Electric
or
Hydrogen Fuel Cell
To get your discount, you need to apply for it.
You can set up a London road user charging account and apply online, and continue to manage and renew your discount through this account. Companies can set up a business account to manage their fleet of cars and vans, while all you need to do to prove you're entitled to your discount is provide a V5C vehicle registration certificate.
It does cost £10 to register a vehicle as exempt, with renewal required every year.