Electric vehicles – Your questions answered
There's no doubt that electric vehicles (EVs) are the future of motoring. It makes sense then, that you probably have quite a few questions of your own about them if you're thinking of making the switch.
We've put more than 5,000 electric cars on the road since 2008, and here we tackle some of the most frequently asked questions we've been asked.
Electric vehicles produce zero tailpipe emissions, are powered solely by one or more electric motors and are sometimes called BEVs (Battery Electric Vehicles).
EVs plug into off-board sources of electricity and store the energy in a battery. Most BEVs will also recover some charge through regenerative braking whilst braking (and often when being driven downhill).
Is a hybrid car an electric car?
You may have heard about the eco-credentials of hybrid cars, are these types of cars electric? The answer is not really. A hybrid car has two ways of moving a vehicle (hence the use of the term hybrid), an internal combustion engine AND a battery / electric motor.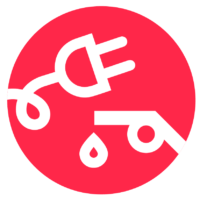 Plug-in Hybrid car
Plug-in Hybrid Electric Vehicles… These are powered by an engine and by an electric motor that uses energy stored in a smaller battery than a pure electric vehicle – check the battery size because the electric range may vary greatly from 10 to 50 miles. Once the battery is empty you will be back to petrol.
PHEVs can be plugged into off-board sources of electricity to charge the battery, however the Government has dramatically reduced incentives for these, partly because people didn't plug them in at all!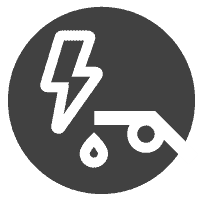 Hybrid car
Hybrid Electric Vehicles… These are powered by an engine that runs on conventional or alternative fuel and an electric motor that uses energy stored in a very small battery.
HEV batteries are charged by the combustion engine and through regenerative braking. HEVs are not plugged in to charge and simply improve the vehicle efficiency by recovering some energy.
Depending on how far and how long a hybrid is driven in EV mode will have an impact on the amount of CO2 emissions are generated - however batteries in hybrids and plug-in hybrids are comparatively small. For example, the £100k Range Rover 3.0 P440e SE hybrid only has a 38 kWh battery, which means in pure EV mode it can travel around 50 miles before the combustion engine kicks in, a luxury all electric SUV such as the BMW iX can come with a battery over 100 kWh.
Hybrid cars (both plug-in and not) can best be described as taking the edge off CO2 emissions but they do not eliminate tailpipe CO2 emissions, like a BEV does.
How far can an electric car go?
Huge advances in battery capabilities has led to a big increase in the typical range of electric cars. Most new EVs can cover 150+ miles per charge these days, even affordable electric models such as the Mini Electric offer around 130 miles of "real world" range. Cars such as Hyundai Kona and the Tesla Model S Long Range meanwhile are able to cover around 300 miles ('real-world' range) on a single charge.
How long do electric car batteries last?
The short answer is a lot longer than originally thought!
The long answer is that the life of a battery pack will vary significantly depending on how the EV has been driven and charged over its life, much in the same way an internal combustion engine's longevity is dependent on how well it's been looked after.
For example, there are plenty of first generation Nissan Leaf EVs on the road, these original EVs came with 24 kWh battery packs and there are reports of 10/11/12 year old examples which have 80% of their battery still operational. Life far beyond the doom-mongers that said EV batteries would need to be replaced, at great expense, every few years.
Battery tech is advancing too, with car manufacturers spending billions on research and development on battery capacity, power density and battery life. The EVs of today have significantly better software regulating their batteries than the EVs of 10 years ago; prolonging battery life.
And when an EVs batteries do finally go past their usefulness in a vehicle, there's a growing recycling industry - taking batteries and giving them a second life in things like large scale industry power storage facilities.
For impartial advice on the right electric car lease for you, get in touch with the DriveElectric team.
Our electric car lease special offers...
£2,713.18 Initial rental (ex. VAT)
£3,255.81 Initial rental (inc. VAT)
48 Month term
5000 Annual mileage
Subject to status and conditions + arrangement fee
£301.

46
Business contract hire per month (ex. VAT)
£361.

76
Personal contract hire per month (inc. VAT)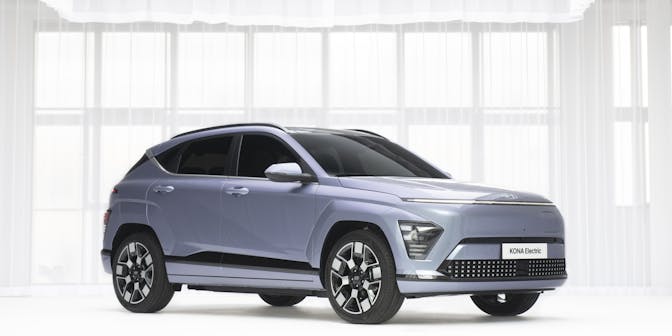 £1,951.79 Initial rental (ex. VAT)
£2,342.15 Initial rental (inc. VAT)
48 Month term
5000 Annual mileage
Subject to status and conditions + arrangement fee
£216.

87
Business contract hire per month (ex. VAT)
£260.

24
Personal contract hire per month (inc. VAT)
£2,728.44 Initial rental (ex. VAT)
£3,274.13 Initial rental (inc. VAT)
24 Month term
5000 Annual mileage
Subject to status and conditions + arrangement fee
£303.

16
Business contract hire per month (ex. VAT)
£363.

79
Personal contract hire per month (inc. VAT)