How can I help the UK reach Net Zero while commuting to work?
We take a look at the options of reducing carbon when on the daily commute to work...
Did you know that, according to data from the Confederation of British Industry, transport accounts for roughly a third of all carbon emissions in the UK? Within this, 20% of distances travelled were for commuting. That's a huge amount of emission getting people to and from work. 
With this in mind, how can we all do our bit to cut our carbon footprint?
Options for eco-friendly commuting
Many of us are back in the pre-pandemic routine of commuting to work. If you work onsite, and have to commute, have you considered the most eco-friendly way to travel? While the sale of new petrol and diesel vehicles will be banned from 2035, there's bound to still be a lot of these vehicles on the road for the foreseeable future. 
So, how can we travel to work and help reach net zero? Well, it's no lie that walking or cycling is by far the greenest option. The Government is currently investing a huge £2 billion to improve the UK's walking and cycling networks. This option would work great for those who live pretty close to their workspace.
If you live too far to walk or cycle, don't worry! Thankfully, the Government is heavily investing in public transport too. Despite the majority of trains running on diesel, they could still work out more environmentally efficient than driving a petrol or diesel vehicle. If you imagine how many people you can fit on a train compared to a car or a van, you can easily see how public transport can help us decarbonise our commute.
For those of us who need to drive to work, we have a few options! The first, would be to car share if you can. This will have a similar impact on the environment as getting a bus or train. If one, or more, of your colleagues live near you, why not consider sharing the load of driving to work? You could even rotate drivers and vehicles to make sure everyone is sharing the load.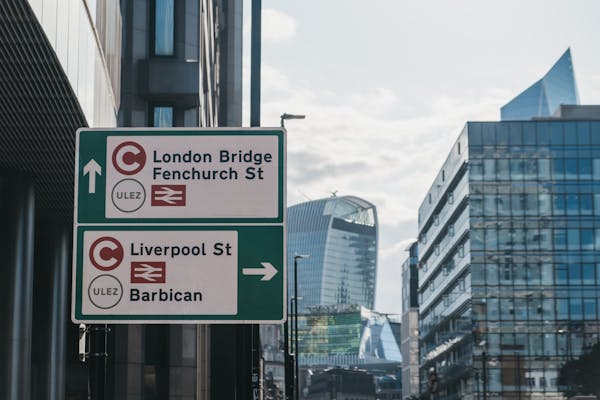 Poor air quality impacts the health of everyone but especially those living in big cities like London. Data from the London Atmospheric Emissions Inventory (LAEI) shows that despite ongoing improvements, road transport is still the biggest contributor of nitrogen dioxide emissions in Greater London. 
Not only is air pollution harmful to our environment, but it can also be dangerous to our health. Individuals living in cities are more likely to develop life-changing illnesses such as asthma and lung disease. According to the LAEI, the greatest number of air pollution-related deaths occur in outer London. That's why it is so important we all consider safer, greener ways to commute in London. 
In hopes of lowering greenhouse gas emissions, the Mayor of London, Sadiq Khan, recently announced that the Ultra-Low Emission Zone (ULEZ) will be expanding to all London boroughs from August 2023. At the moment, more than four out of five vehicles already meet the emissions standards laid out in the ULEZ.
However, those that don't will continue to pollute our environment. As a result of these higher emissions, drivers of non-compliant vehicles will face heavy charges throughout the city of London. 
On top of the £12.50 per day ULEZ charge, those commuting to the center of the city could face more fees. The London Congestion Charge operates throughout Central London and could add £15 - £17.50 a day to a commuter's journey. We know that these congestion charges can add up, especially for those who commute to London every day. That's why we'd suggest driving an electric car or van if you can. 
Pure electric vehicles are exempt from any low-emission zone charges and they're also far better for the environment as they release zero tailpipe emissions. That's a win-win!
Since the pandemic, many workplaces have been switching to hybrid working models. This could involve cutting the commute to the office once or twice a week. Instead, you'll be able to work as you normally would from the comfort of your home.
While the threat of Covid-19 may have died down slightly, there are still plenty of reasons hybrid working is brilliant. One of them being the impact it has on the environment! Why not suggest hybrid working to your employer and discuss the huge benefits it can have? You could also show them how much damage everyday commuting does to our planet!
Perfect commuting electric car offers
£2,713.18 Initial rental (ex. VAT)
£3,255.81 Initial rental (inc. VAT)
48 Month term
5000 Annual mileage
Subject to status and conditions + arrangement fee
£301.

46
Business contract hire per month (ex. VAT)
£361.

76
Personal contract hire per month (inc. VAT)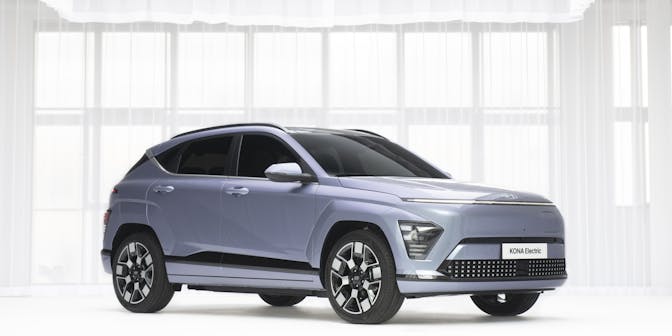 £1,951.79 Initial rental (ex. VAT)
£2,342.15 Initial rental (inc. VAT)
48 Month term
5000 Annual mileage
Subject to status and conditions + arrangement fee
£216.

87
Business contract hire per month (ex. VAT)
£260.

24
Personal contract hire per month (inc. VAT)
£2,728.44 Initial rental (ex. VAT)
£3,274.13 Initial rental (inc. VAT)
24 Month term
5000 Annual mileage
Subject to status and conditions + arrangement fee
£303.

16
Business contract hire per month (ex. VAT)
£363.

79
Personal contract hire per month (inc. VAT)