How to choose the best electric car
As the reasons for switching to an electric vehicle(EV) from a traditional petrol or diesel car continue to stack up, now's the time to think about what kind of EV you want. Even if you've previously or currently drive a hybrid powered car, the reasons for now switching to an all electric model are compelling.
The good news is there's never been a better choice than right now. The downside? You may be struggling to make up your mind.
That's a good problem to have though, especially with our help.
What is the best electric car?
The first thing you need to do when deciding which electric car to buy is to work out exactly what you need from your car. To do this, look at your daily usage.
What do you use your car for?
Do you drive to work or do the school run every day?
How far do you travel to work?
Do you have regular commitments on certain days of the week?
Will anyone else be using the car on a regular basis?
How much space do you need for passengers, shopping or moving large items?
These are all questions you should consider as you drill down into how you use your car. They'll help you figure out what sort of range you're after, the charging capabilities you need, and where you'll need to recharge your battery. You'll also determine what sort of size and style of car is going to be suitable.
Consider any longer journeys you make on a regular basis, although don't let range anxiety take its grip if you go on the occasional cross-country road trip.
Don't forget aesthetics as well. Some drivers like a conventional looking car like the MINI Electric whilst other people might prefer something more futuristic looking such as the Hyundai IONIQ 5. One of the exciting things about electric cars is that they offer something for everyone.
If you're still not sure if a particular model would suit you then it's a good idea to check out social media as many of these have owners group for a particular type of car who can give honest feedback and answer any questions you might have.
How far can an electric car go?
A few years ago, we'd have told you that EVs might only be suitable for you if you drive less than 100 miles a day. We would've also said you'd need off-street parking at home. It's a very different story today, most EVs now offer at least 150 miles on a single charge, while the Tesla Model 3 Long Range has a 'real world' range of around 300 miles. Models from Kia, Volkswagen, Hyundai to name but three more also have models which can reach almost 300 miles on a full charge.
When it's time to charge up, this is usually done at home. However, more than 40% of people in the UK don't have a driveway or the ability to charge an EV at home. The country's public charging network is rapidly improving however, while on-street residential charging is also on the rise. Then there's charging at work, with more and more organisations offering workplace charging too.
As range and infrastructure continue to improve, driving an EV is going to get better and better. And with your usage and range figured out, you can then think about whether you're after futuristic looks or something that's going to blend in a little more.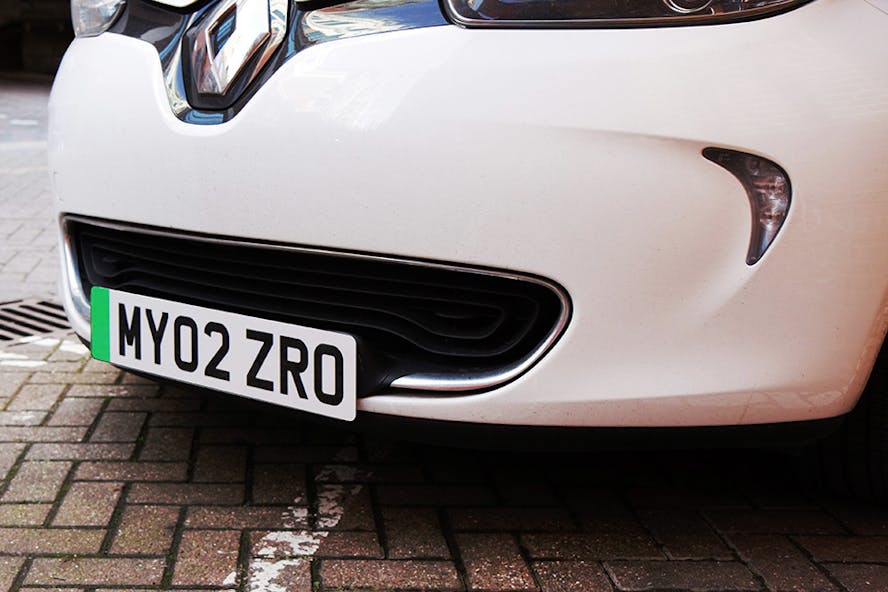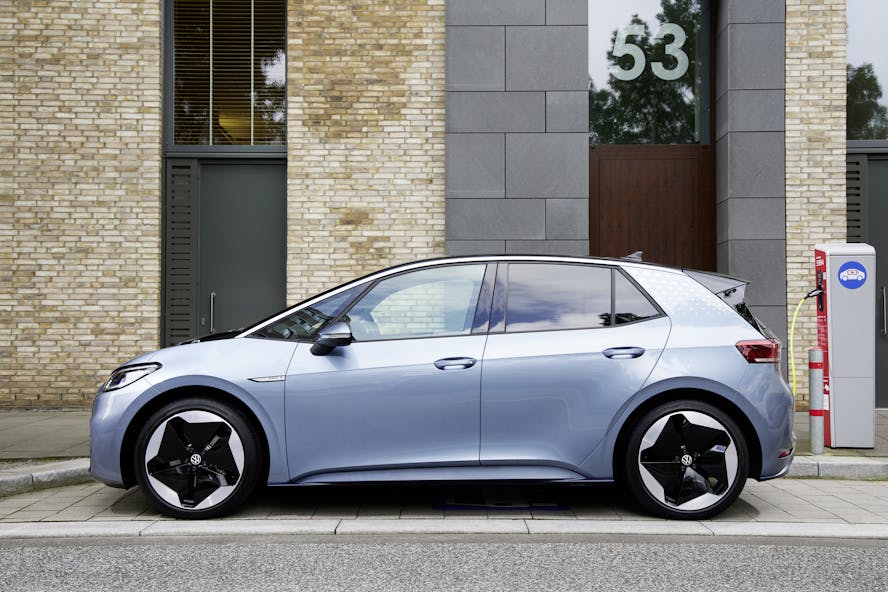 Real world range figures examples
Electric cars can travel further than you might think...
Can you lease an electric car?
You can lease an electric car just like any other vehicle, and it's what we do best. In fact, we estimate our customers cover more than 30,000 zero tailpipe emission miles every day.
As things like battery technology and range are improving all the time, leasing is the perfect way to get in sync with electric cars. Most of our customers choose two or three-year contracts, which gives you the freedom to move with the times.
If you're a business after unparalleled freedom, why not check out our unique electric van flexiHire service? This allows you to trial different EVs before committing to a longer-term deal, offering you extendable contracts and no early-termination fees.
How to choose between different electric cars?
After pinpointing a selection of models you think might be suitable, make sure you go and test drive as many of them as possible. Gaining experience of as many different makes and models as you can, will help you arrive at the best decision possible. Compare the smoothness, acceleration and all-round driving experience between cars, as well as the difference between key features like regenerative braking.
Ask for help
Modern electric cars have been around for quite a while now, but the concept is still new to a lot of people. Get as much help as you can by seeking out advice, not only by searching the internet but also by visiting dealerships. Talk to family, friends and neighbours who own an EV or join an owners group on Facebook. You'll probably find people are more than happy to chat about their electric car and their experience of making the switch.
And of course, we're always here to help too. Whether you have questions about things like real-world range, how to charge an EV or how electric car leasing works, don't hesitate to get in touch with us.
Remember the best electric car varies to your personal circumstances – but the beauty now is that there's so much choice available your best electric car is out there!