2020 Recap - The Good Things
2020 was a strange and gloomy year for everyone, but it hasn't all been bad and the EV world still continued to thrive. There has been some excellent, notable milestones to come out of 2020 with more EV's registered than even before and lots of new exciting models arriving. Lets hope for another strong year of forward movement for electric vehicles, tackling air pollution and saving the world 1 electric car at a time.
In tradition to our usual monthly roundups, we thought it would be good to end the year with something positive on our blog so below we will recap on some of DriveElectric's favourite things which happened during this year.
1. Maddie Moate goes electric on the Fully Charged Show
Maddie Moate (BAFTA winning TV Presenter & EduTuber) took on a challenge from the Fully Charged Show to switch to an electric car. A 6 part mini-series called "Maddie Goes Electric" is the result.  In episode 1 you'll also spot Robyn from our friendly sales team talking though the benefits of leasing and electric cars with Maddie at the Milton Keynes EV experience centre.
If you're interested in electric cars, but don't know where to start, this is the series for you.
2. Air quality pollution dropped during lockdown
We seen a significant drop in air pollution levels during lock downs throughout the year, meaning we had better air quality in most areas across the UK. With people staying home no morning commute or rush hours meant less polluting traffic on the roads. Improvements to the air we breathe were seen not just in the UK but across the globe and in some areas of the country levels almost halved.
3. DriveElectric van in selfie with José Mourinho at Haringey food hub
DriveElectric supply some loan electric vans to Haringey Council for zero emissions transport at the community food hub. One of our vans was even spotted in a getting involved in a selfie of José Mourinho who was lending a hand at the Haringey food hub operating from Tottenham Hotspur Stadium.
4. Tesla rolls out Full Self-Driving Beta testing
Tesla added a full self drive beta update which works on non-motorway local roads in the united states… well only to some customers. Selected customers were able to test full self drive beta updated which is a huge step forward in autonomous driving. You can watch a demonstration clip of full self driving from an early tester in the video to the side.
According to Musk, the update will take the feature from 2D to "4D," meaning that the vehicle will be able to not only sense the three-dimensional world around it, but also predict changes in factors like location, direction, and speed.
5. Tesla announce a sub $25,000 EV in the near future on Battery Day
Battery Day is always an exciting day for Tesla fans and drivers, eager to see whether a million mile battery would be announced and what we had to look forward to in the near future. It fell on fell on the 22nd September 2020, where Elon Musk, Tesla CEO announced with their new battery technology, their new goal is to create an electric vehicle costing less than $25,000 (that converts to around £19,600). Elon, said "in around 3 years from now we're confident we can make a very compelling, $25,000 electric vehicle that's also fully autonomous". The DriveElectric team are looking forward to that… Teslas for all!
6. Company car drivers get 0% Benefit in kind for pure electric vehicles
From April 2020 HMRC removed the BIK Benefit in kind tax for pure electric cars in this tax year, this was good news for businesses and company car drivers. This  increased accessibility to electric vehicles (EVs) and enabling the industry to grow, which we know did, by the surge of electric vehicle registrations with nearly 110,000 cars registered in 2020.
7. New Electric Nation V2G project launches!
The Electric Nation Vehicle to Grid project launched a new project, recruiting 100 people to trial state of the art domestic Vehicle to Grid (V2G) Smart Charging in order to help Distribution Network Operators (DNOs) and others to understand how V2G charging could work with their electricity networks. The trial will run with people who drive a Nissan EV with a battery capacity of 30kWh or more and live in the live in the Midlands, South West or South Wales. You can find out more about the exciting new project via the link.
8. Green number plates for EVs arrive
Green number plates for BEV (Battery Electric Vehicles) got the green light and started to appear on the roads from the 8th November 2020. The plates will be identifiable by a green flash on the left-hand side (like the image to the right), raising awareness of cleaner vehicles on our roads, as well as, potential incentives unlocking discounted parking and free entry into zero-emission zones. The plates aim to help pave the way for cleaner air in our towns and cities.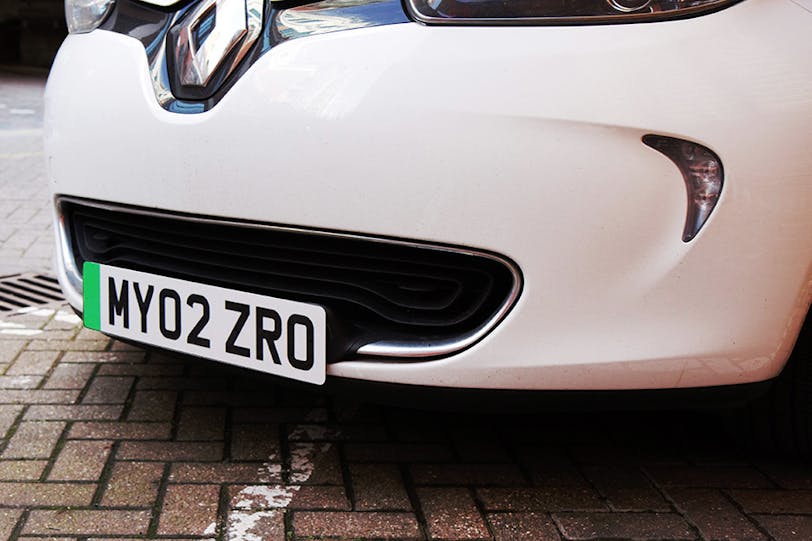 9. Volkswagen ID.3 arrived
Volkswagen's new and much anticipated VW ID.3 arrived in the UK and became available to lease. The Volkswagen ID.3 comes in a selection of trims, while there are three different battery sizes available and an interior packed with exciting features, including the ID.Light function. The Volkswagen ID.3  is built on the car maker's new MEB platform and is the first car in the world to be produced with a carbon neutral footprint.
10. DriveElectric's 2020 EV registration forecast review
At the beginning of the 2020 our MD Mike predicted almost 100,000 EVs to hit UK roads in 2020, 98,500 to be exact. The official SMMT registration figures of battery electric vehicle registrations came in slightly higher than the DriveElectric forecast at 108,205 EVs. We use our own model built from intelligence of the UK market to forecast registrations of battery electric cars and vans. We're predicting at least 200,000 new electric vehicles (EVs) will be registered in the UK in 2021!
Our latest electric car lease offers...
£2,713.18 Initial rental (ex. VAT)
£3,255.81 Initial rental (inc. VAT)
48 Month term
5000 Annual mileage
Subject to status and conditions + arrangement fee
£301.

46
Business contract hire per month (ex. VAT)
£361.

76
Personal contract hire per month (inc. VAT)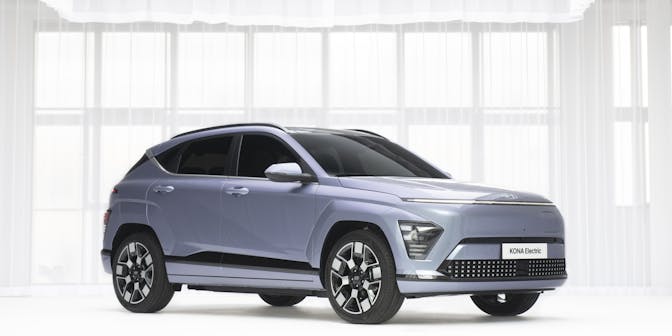 £1,951.79 Initial rental (ex. VAT)
£2,342.15 Initial rental (inc. VAT)
48 Month term
5000 Annual mileage
Subject to status and conditions + arrangement fee
£216.

87
Business contract hire per month (ex. VAT)
£260.

24
Personal contract hire per month (inc. VAT)
£2,728.44 Initial rental (ex. VAT)
£3,274.13 Initial rental (inc. VAT)
24 Month term
5000 Annual mileage
Subject to status and conditions + arrangement fee
£303.

16
Business contract hire per month (ex. VAT)
£363.

79
Personal contract hire per month (inc. VAT)