AIM EV Sport 01 to tackle Goodwood Festival of Speed hill climb
The AIM EV Sport 01 concept vehicle will be taking part in the Festival of Speed, the world's greatest celebration of motorsport and car culture, on the 13th of July 2023.
The AIM EV Sport 01 is a two-seater coupe concept vehicle with 490 PS of power, torque of 740 Nm, and rear-wheel drive – with dual electric motors controlled by an advanced torque vectoring system.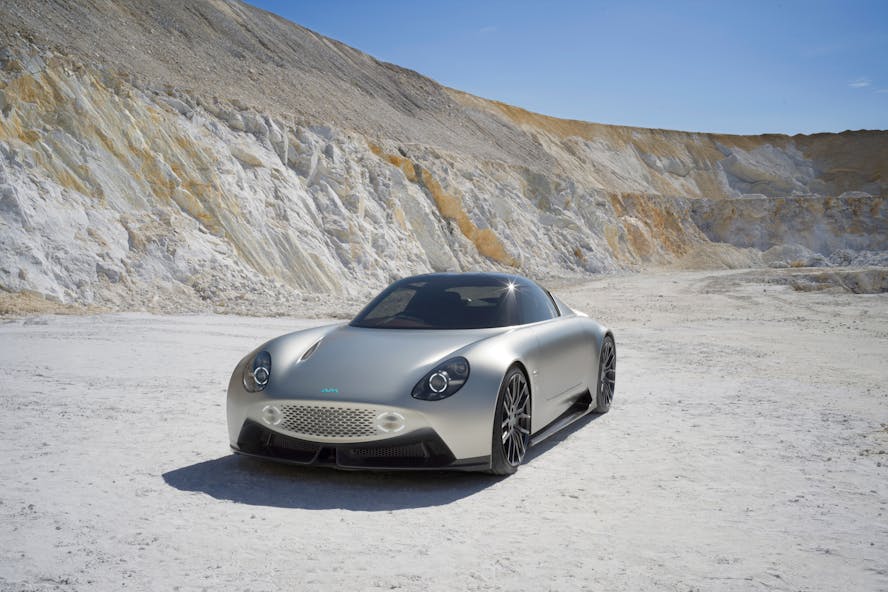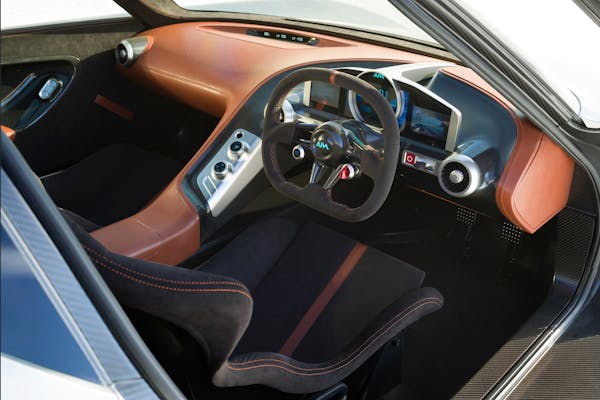 Another unusual feature for an electric car is its relatively light 1,425 kg kerb weight – despite housing an 81 kWh lithium battery pack.
The EV Sport 01's body and chassis are made from a multi-tubular aluminium frame; body panels are made from a carbon fibre laminate structure, and the interior 'bathtub' is carbon fibre.
AIM is a Japanese technology company engaged in automotive research and development including powertrains for internal combustion and electric applications.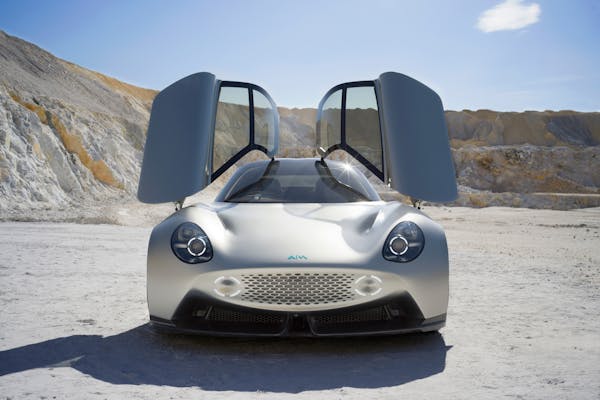 The AIM EV Sport 01 will debut at the Goodwood Festival of Speed (13-16 July) and will make timed runs as part of the 'First Glance' category, driven by AIM President and Chief Executive Officer, Yukinori Suzuki.
Although the EV Sport 01 was developed as a concept and showcase for the capabilities of AIM – such as the first application of the company's APM200 high performance electric motor – the company says that early reaction to the car following its reveal in April has encouraged it to develop a feasibility study for a limited series production run.
The company is also continuing to invest in its own EV powertrain systems for both OEM customers and potentially for its own vehicles beyond the EV Sport 01.
The AIM EV Sport 01 is in good company; the British electric McMurtry Spéirling Prototype broke the hill climb record at the Goodwood Festival of Speed 2022 and won the event on its competition debut. Max Chilton, former F1 driver, completed the 1.16 mile course in 39.08 seconds. The McMurtry Spéirling has 2000 kg of instant downforce-on-demand and a sub-1.5 second 0-60 mph acceleration time.
Our electric car lease special offers
£2,713.18 Initial rental (ex. VAT)
£3,255.81 Initial rental (inc. VAT)
48 Month term
5000 Annual mileage
Subject to status and conditions + arrangement fee
£301.

46
Business contract hire per month (ex. VAT)
£361.

76
Personal contract hire per month (inc. VAT)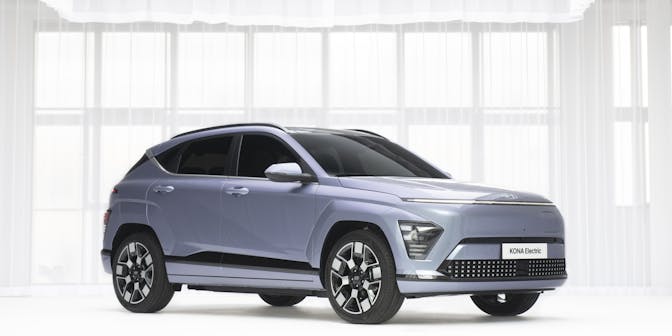 £1,951.79 Initial rental (ex. VAT)
£2,342.15 Initial rental (inc. VAT)
48 Month term
5000 Annual mileage
Subject to status and conditions + arrangement fee
£216.

87
Business contract hire per month (ex. VAT)
£260.

24
Personal contract hire per month (inc. VAT)
£2,728.44 Initial rental (ex. VAT)
£3,274.13 Initial rental (inc. VAT)
24 Month term
5000 Annual mileage
Subject to status and conditions + arrangement fee
£303.

16
Business contract hire per month (ex. VAT)
£363.

79
Personal contract hire per month (inc. VAT)